Understanding Google My Business & Local Search
Stoppleman to Google: "Delete It" – Yelp Reviews Gone from Knowledge Panel
Yelp reviews, after showing briefly in the new "Reviews from the web" area of the Knowledge Panel, have once again disappeared from site. It would seem that TripAdvisor aggregate reviews are also conspicuously absent.
Google must work on the premise of ask for forgiveness not permission. Unfortunately it does not appear that Jeremy Stoppleman (of delete your account fame) is not in a forgiving mood.
Here is a Knowledge Panel screen capture of Barbara Oliver Jewelry, my pet client in Buffalo, from Thursday showing Yelp reviews: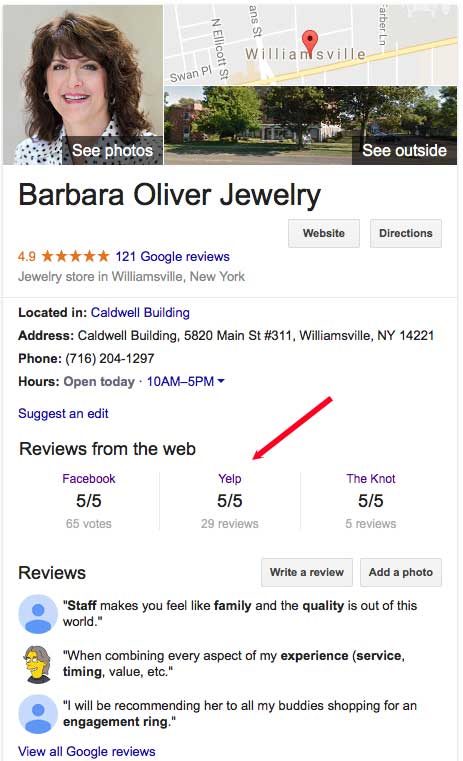 And the same screen shot after Yelp deleted their Google account yesterday: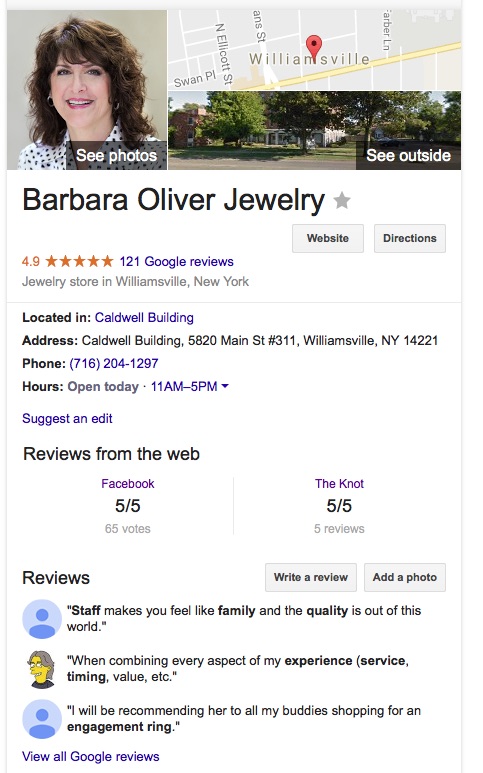 I checked around the world via Twitter and Priya Chandra, my favorite Aussie and fellow Top Contributor to Google My Business,  noted that as of yesterday evening (EDT) Yelp was still showing. But as of this AM its gone.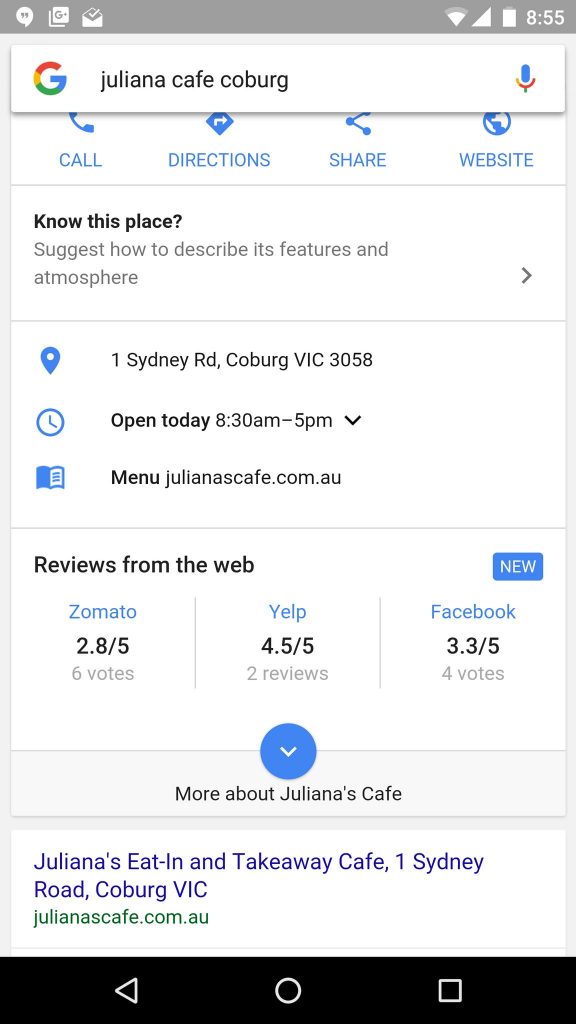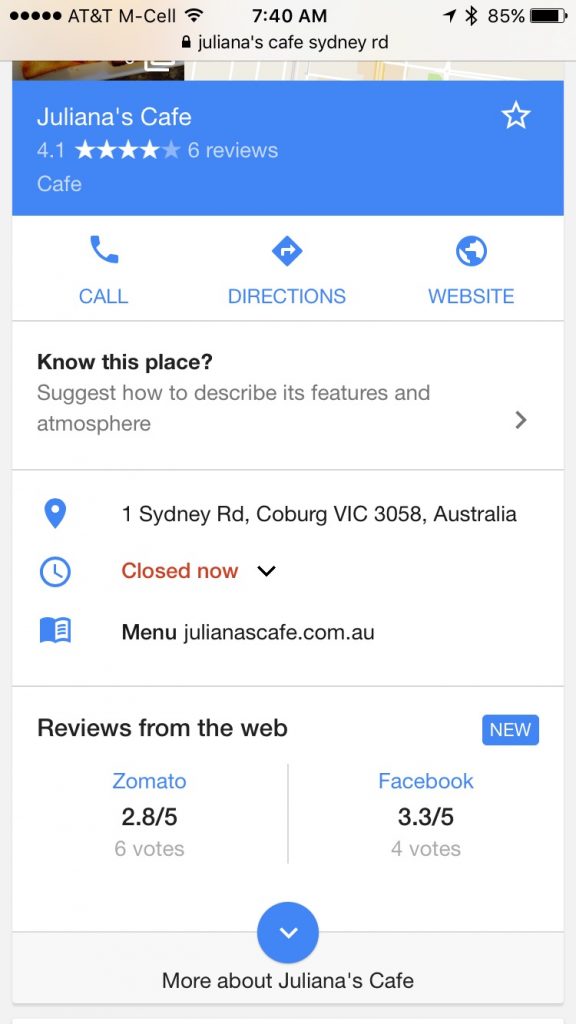 In the restaurant world ,at least on my favorite dive bar in Olean, 3rd Base, Yelp was quickly replaced by 4Square and Zomato: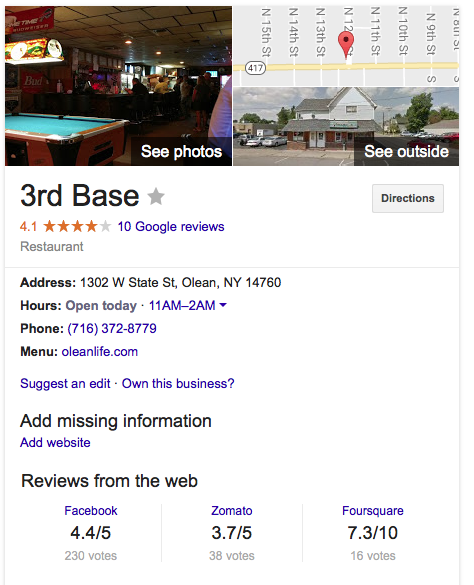 It would appear from casual observation that the order of the reviews showing in the Knowledge Panel mirrors the organic ranking of that review site. And that to be shown the review site, needs to be on the first page of the organic results. It appears that some sites like Zomato and perhaps Foursquare have also achieved some ranking boost as neither was anecdotally visible prior to this update.
I would also note that TripAdvisor is also conspicuously missing from panel despite ranking highly for many brand searches and displaying rich snippets in the search results. It does not appear accidental.
Go figure. But this recent update will keep tin hat theorists, Google world domination theorists AND Jeremy occupied for a while.