Understanding Google My Business & Local Search
Yelp Review Summaries Back in the Google Knowledge Panel
I am not sure whether this message has been approved by Jeremy Stoppleman but at least for now, with the new reviews from the web announced yesterday summaries now showing in the Knowledge Panel, Yelp is back.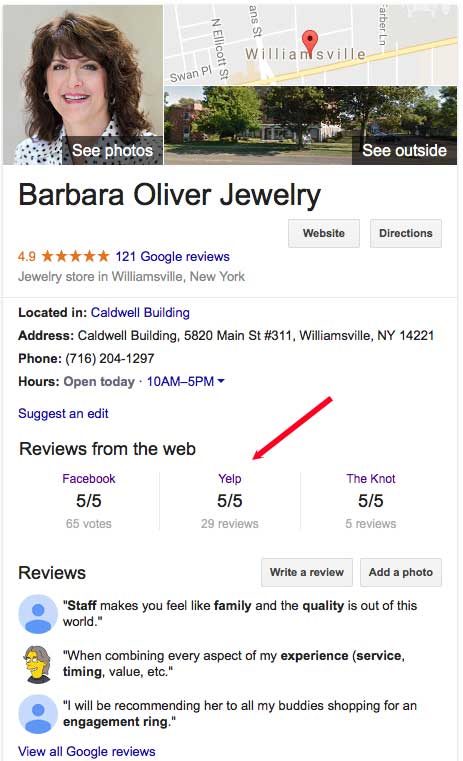 For those of you that don't go back to the "early" days of Google Local, it would seem like it's deja vu all over again. I wrote this in June 2010:
Yelp's relationship with Google Maps has been off and on again. Their reviews have disappeared and reappeared on Google Maps over the past 3 years as Google's and Yelp's relationship has waxed and waned. But the relationship now seems to be on once again. About 10 days ago Yelp's reviews again started showing up on Places Pages.