Understanding Google My Business & Local Search
Is Google Debranding Local?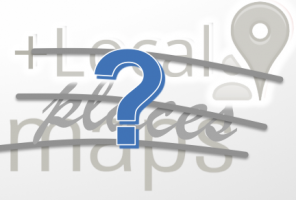 Local, like many developments at Google, has always been many things; a brand (G+Local, Places), a product (Places Search, the +Local App) and an internal & external API service (local data in Now, Earth or 3rd party products).
And as David Mihm has pointed out, Google's branding of local has always been muddled and caused confusion in the market place. But now it would appear that the confusion will someday end and that both the local brand and the forward facing search product (Places Search) are falling by the wayside.
Local will persist as a service feeding critical contextually relevant data to the many current Google products that use local data and the many that are likely to be coming rapidly down the pipeline.
Local as brand & product – a History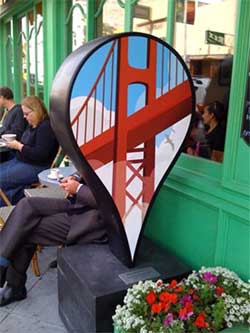 Google Local was first rolled out in 2004 and was called just that. Within a year the Local Business Center (aka LBC) was created to gather business data directly from business owners. In 2006 the forward facing Google Local became (and was integrated into) Google Maps.
At the time, local data was displayed as universal results on the main search results page and had a prominent display within Maps as both a list and a page.
In July 2009, under Carter Maslan, Google started promoting their local business listing data with Google's first locally oriented, forward facing Favorite Places consumer campaign. In April, 2010, the dashboard was renamed from the LBC to Google Places.  In October 2010 simultaneously with Marissa Mayer's move to the local side of Google search, Places Search was introduced along with Place pages to replace the Maps only interface as a destination for searchers wanting additional local business information. Throughout 2010 it appeared that Google Places was taking on a life of its own.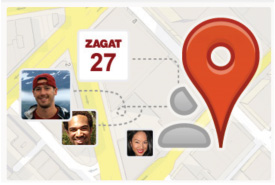 In May 2012, Places was rebranded once again by Mayer as Google+ Local. There was widespread media coverage as Marissa Mayer appeared on TV and was quoted in the major media outlets announcing G+ Local. This change along with Zagat style reviews seemed to be the future. Places search retained its standalone status as a search page and remained one click away from the main results. Now though local results clicked through to a business landing page that had been moved under the Plus environment and were called Google+ Local pages.
With the departure of Meyer in July 2012, the G+ Local branding seemed to wane. Local appeared to take on a second class relationship to Plus. The Places Dashboard seemed to be in danger of being replaced by the G+ Page management system.
Google+ Pages –
When Google finally rolled out the new business management interface for non social listings earlier this year, they did retain the business brand – Google Places for Business Dashboard, but the interface sensibility and role seems to be one of G+ Page lite rather than anything approaching fully independent status. While business facing only, the new dashboard is however the one area where a distinct local brand has been retained.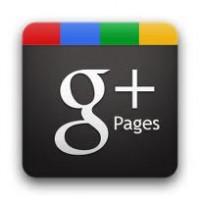 More importantly the business listing page for each business seems to have lost the Google+ Local moniker. Going forward, each business's will be referred to as a Google+ Page.
These local landing pages are just one type of page amongst the many G+ Page types (events, products, brands, institutions, arts and others).  In local the G+ Page will be either social (4-tab) or not (2-tab) but will no longer have a distinct presence or brand like Places search to highlight the results. For the most part, the page will be managed from the new Google Places for Business interface although there is a confusing parallel management interface in G+.
Over the last months we have seen what appears to be the final nails in the branding of Google Local as the links to Places search were removed and Places search results became personalized results for searchers in the new Google Maps. As if to remove the specter of Meyers influence and put an exclamation point on the end of local branding, it has been announced that her once cherished Zagat rating system was also to be mothballed in favor of a 5 star system.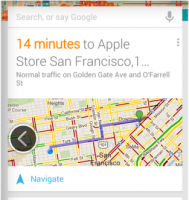 The Role of Local at Google –
This doesn't mean that local business data is decreasing in importance to Google, in fact just the opposite. Most of Google's new products (think Now and Glass) rely on local data as an integral part of their appeal but it would appear that the Google+ Local brand and the Places Search product have gone the way of Buzz. And these brands seem unlikely to be replaced.
Most local searches are conducted and fulfilled on the home page of Google and that will continue to be. So while Local as a brand and product seems to be no more, the local data that Google displays across so many of their products will continue to be important and in all likelihood will become more important.
Your thoughts?
Thanks to David Mihm for his great reference: A Brief History of Google Places.