Understanding Google My Business & Local Search
Google Local Tests Continue With New CTA and Related Searches
I seem to be hooked into Google's test servers these days as I am seeing a lot of tests that include the good, the bad and the very ugly of local search tests. As well as the occasional WFT?
In this most recent test, Google has taken the larger call to action and the suggested search ideas from the Scroll Pack test and grafted them onto the 3 Pack (maybe we should start calling it the 4-Pack?).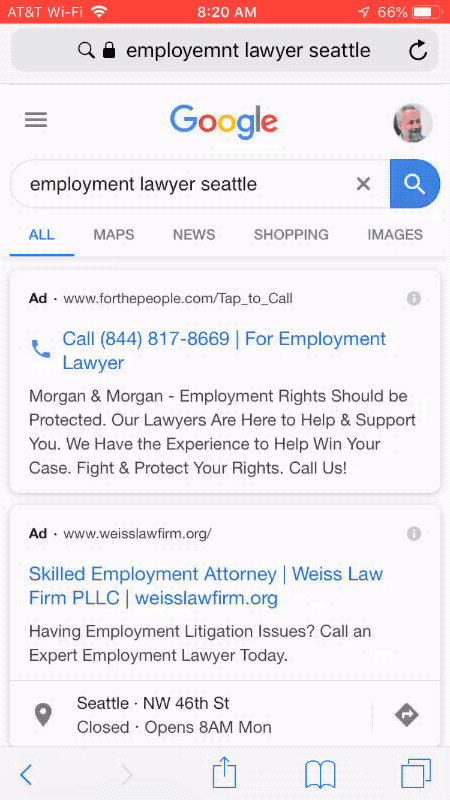 This test is very interesting, taking elements of the Scroll pack test but applying them to the traditional 3 Pack.
The more obvious "View more" call to action would seem likely to attract significant user attention.
The suggested alternative searches likewise would get some traffic and those business that do well across multiple categories are likely to benefit from these results. Pay attention to HKM Employment Attorneys in the above example.
Also note also that the suggested searches, when expanded, show four local listings not three. Room for an ad?
The number of suggested alternative searches varies from a few to many depending the category searched with restaurants having the most.
Regardless, these suggested alternative searches, when selected, continue to push the organic results further and further down the page.