Understanding Google My Business & Local Search
Google Local Testing Splitting CTA's From Main Business Profile on Mobile
Google always tests a lot and for some reason I have been seeing a number of these tests on one of my accounts on my iPhone. Changes in the layout of the mobile branded result were spotted by Joy in June. Here is another albeit an obvious test as I am only seeing on one of my Google iPhone log ins and not the other. 
Google is testing splitting off the main Business Profile (aka Knowledge Panel) CTA's like calling and driving directions and moving them further down the page.
And then inserting various organic and Knowledge Graph elements between the main profile info and the calls to action. How far down the page seems to be search dependent. As does where various elements of the Knowledge Graph gets placed. 
Look at the two searches, one for Anchor Bar near me and the other for Anchor Bar Buffalo NY and note the differences.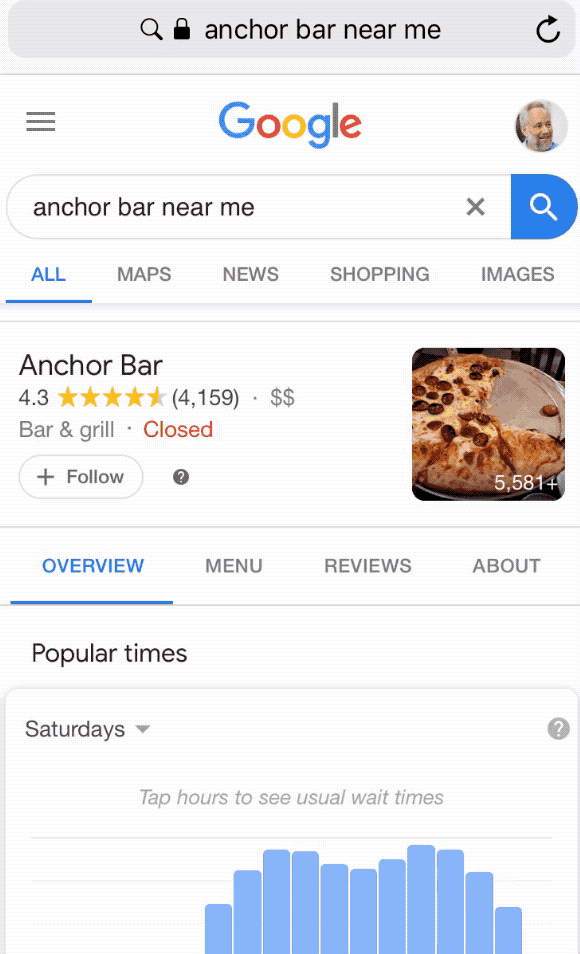 On the Near Me result above, the CTAs are almost at the bottom of the page below the events and alternative suggestions.
While on the Anchor Bar Buffalo NY search below they are much closer to the top and above the events.