Understanding Google My Business & Local Search
Annual Print YP Death Watch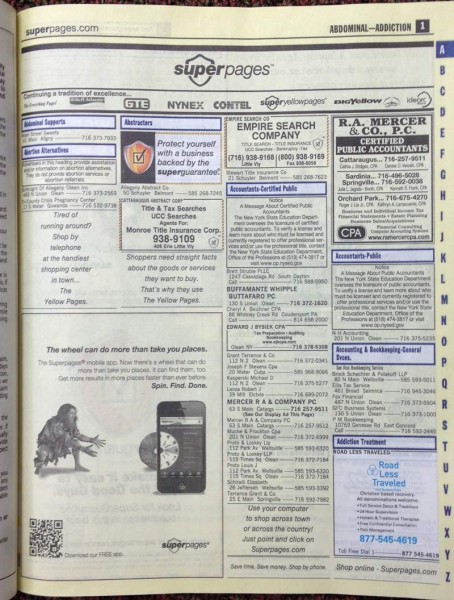 Every year about this time I get my new Superpages print edition and every year I count fewer pages. This year is no exception. And every year there seems to be more filler than the year before. And every year, there is a new YP print company coming out of bankruptcy. It's an old story but one that continues to fascinate me.
In many categories the ads are for national players. In florists for example there are 2.5 pages and only 1/8 of one page covers truly local florists. Lawyers, a category where there is still some interest in the use of print yellow pages by consumers, has 7 pages but most are virtual offices or lawyers from over 50 miles away. Forty percent of those ads are for PI lawyers, another 40% for disability lawyers and only about 20% are for actual local lawyers.
The print YP are no longer a local advertising medium catering to local business. It is clear that what is left of the print yellow pages has been taken over by regional and national advertisers. One has to wonder though if they ever bother to calculate their returns or they are doing this out of habit.