Understanding Google My Business & Local Search
Google+ Local Reviews Now Showing Descriptive and Not Numerical Scores
Update: Google not only changed the output of the review content but they changed the interface at the time of review creation to have users select from the descriptive phrases as well. See photo below.
Last week at Getlisted Local U Advanced in NYC, Googler Joel Headley noted that "descriptive terms (poor, good, very good excellent) are going to be integrated into Zagat review interface more going forward".
Reader Kerry Fager just pointed out to me  that they are now doing just that on the overall annotation on each review on the G+ Local page.
Will the descriptive terms make it to the front page? Certainly the descriptors are more meaningful and if we take Joel's comment at face value, then we might see this elsewhere.
Why the change? One assumes that "it improves the search experience". It makes the otherwise obtuse Zagat numbering system into something understandable by mere mortals. :)?
Note: As noted in the comments, there appears to be a concurrent problem with displaying owner comments on the reviews. Most, perhaps all owner comments, are missing in action. Search teams are being dispatched.
Update (10/12/2012 9:00AM): Reports of missing owner responses came in via Twitter within minutes of the release of the product on 10/10. These reports were funneled to Google who fixed this bug by mid afternoon yesterday (10/11/12).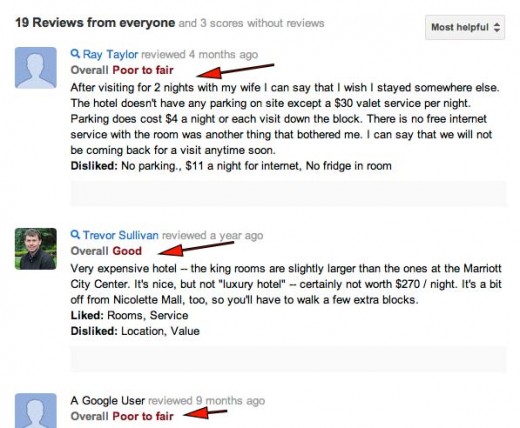 When more granular detail is available (ie Quality, appeal & service or Food, service, decor) Google is now breaking those out individually as well: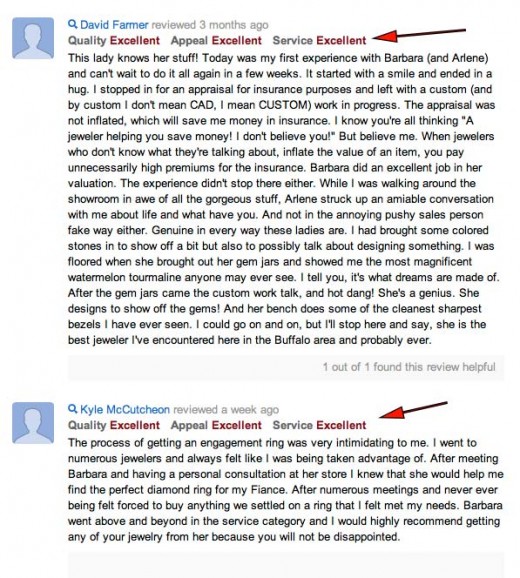 The new review creation options: