Understanding Google My Business & Local Search
Google on Reviews: Asking for them is OK, Soliciting them is BAD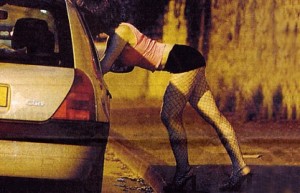 What is the difference between asking for reviews and soliciting them? It seems that a number of SMBS have discovered that one leads to jail time.
Google has been throwing out reviews left and right of late. This is not a bug but the outcome of a newly aggressive review spam filter. The forums were rife with complaints from businesses about lost reviews and from individuals whose reviews would not post. In a consolidated thread Google indicated that most of the reports were a function of the new algorithm and not a function of the problems that had caused lost reviews in the past. Here are Googler Jade's comments over the course of the post that provide some (albeit confused) insights into Google's thinking:
Aug 6: Hey guys — popping in to say that we're investigating. Thanks for the reports.
Aug 15: Still looking into this, guys. Soliciting reviews is suspect behavior for our systems, so please please please make sure your reviews are legitimate and left by your customers of their own accord.
Aug 15: Well, first — mobile reviewing can only be done through: Google Maps or Google+ for Android, or, Google+ Local app on iOS. (Visiting the page on a browser on mobile does not work!)
The technical issues for reviews still exist — those are more common in my experience with pages that have had duplicate or merging issues in the past. The majority of the reviews cases that I have investigated from the forum and other channels are reviews being taken down for suspicious reviewing behavior.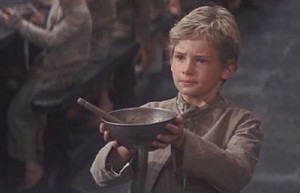 Aug 16: "Soliciting reviews is suspect behavior for our systems."
What I mean by this is — it's fine if you reach out to customers to ask them to review, but I do not recommend that you do this in waves. If you want to reach out to legit customers and ask them to review, I recommend you contact them immediately after you have done business with them.
Aug 16: Well, think about it this way — in our ideas, the "ideal" review is by a customer who writes a review of a place completely by his or her own accord, on mobile during the experience or at home after. This would mimic the regular flow of the business.
On the other hand, some SEO companies that resort to spam reviews to deliver "results" would exhibit different behavior.
It's a system that we are constantly trying to improve, but for now, this is what I can say to try and help. I really don't want legit businesses with legit reviews to get caught, so this is our effort. I can't provide specific numbers (and in fact don't know them).
If the above seems less than clear, that is because it is. Google, in their inimitable fashion, seems content to roll out a new, much more aggressive change in their review spam algo that seems to nuke reviews bad and good and then communicate little, late and in a less than helpful way. Mitigating review spam is good but Google does so while hiding behind an impenetrable cloak that purports to hide the inner workings of their algo. That is a formula for disaster. Google has, over the past few years, been schizophrenic about reviews. It was only last December when Google publicly stated at one of their Get Your Business Online training sessions that that it was OK to use review stations. Now it appears that review stations and many other practices seem to trigger review take downs.
I think strictly enforced and clearly articulated standards are great in the review arena. The constantly shifting sands of Google's secret policies are not.