Understanding Google My Business & Local Search
Google Pushes Hotel Booking Feature to the Front Page of SERPs
Google, having first introduced the hotel booking feature in November on a limited test basis, has now pushed the ability to procure a reservation to the front page of the main search results for both blended and 7-pack displays. The test from Google has included a limited number of travel sites and a few high end independent hotels on a pay per click basis. Google has not been forthcoming about how to participate in the program noting that the program would be available to all someday.
The option to book directly from the page is visible in both the blended results and the 7-Pack.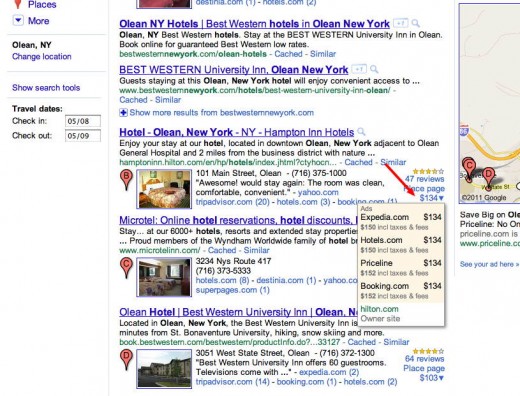 Interestingly, when the results present themselves in the 7-Pack, there is an option to view the pricing by a given range of dates that can be selected. When the dates are changed the pricing changes accordingly. (click to view larger):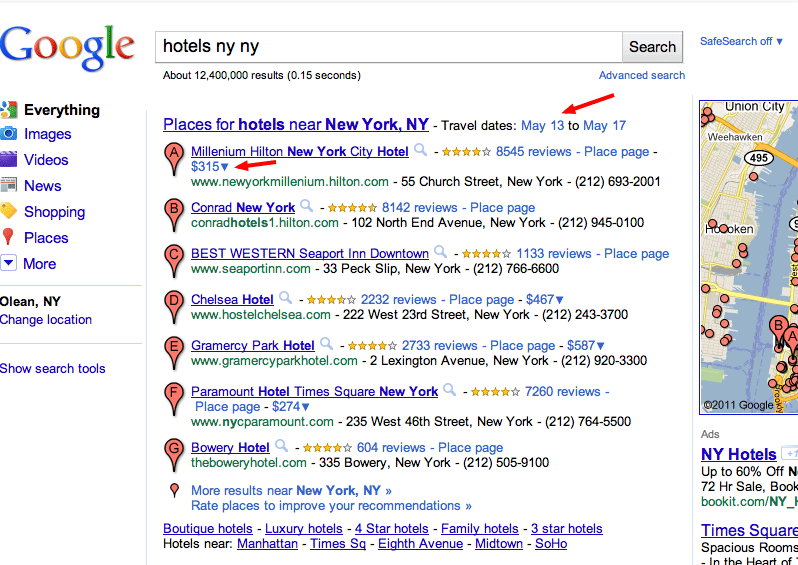 Clearly Google is still developing around the 7-Pack display, implying that it is not going away anytime soon. Also it shows that Google continues to experiment with ways to monetize local. I am sure that Trip Advisor is not happy about this one.