Understanding Google My Business & Local Search
Reviews: Lipstick on a Pig Leads to User Backlash
Reviews have become important. Having them helps with rank, the good reviews bury any negative comments and create higher averages. Good reviews and good rank lead to sales. I am a big believer in actively managing a review solicitation process. It is a winning combination if done correctly and respectfully of customer needs.
The pressure to get reviews and make them look good has led to a number of businesses to take short cuts. They have started to write reviews themselves, work with services that filter out bad reviews, trade reviews with peers or engage sock puppets to increase their volume. I am not a big believer in faking reviews, filtering them or otherwise attempting to game the system. In fact I think that it is a terrible idea.
Here is why: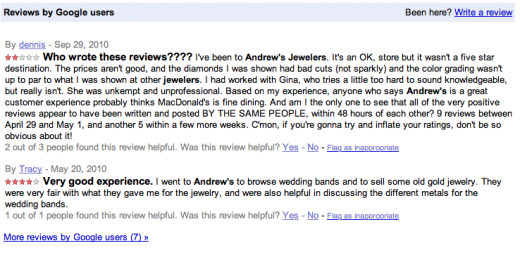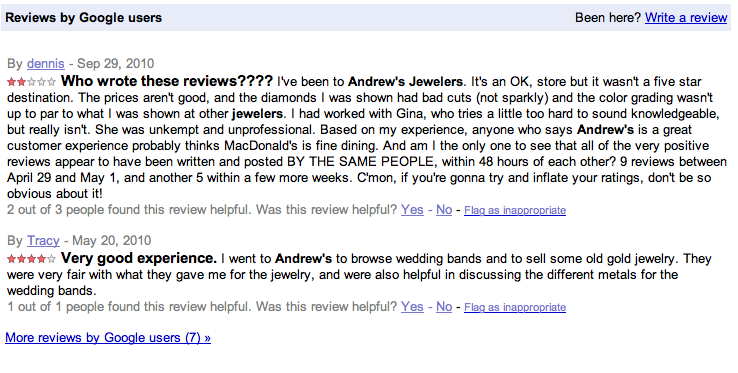 Faking reviews by whatever means,  makes assumptions that just don't hold up in the real world. The first one being that customers are idiots and can't tell the difference. The second being that you can put lipstick on a pig and she will instantly be beautiful.
Consumers are neither stupid nor any longer passive. Fake reviews will sooner or later come back to haunt any business that goes that route. And it will come back in spades. Customers seeing faked reviews will respond vociferously in reaction, as they should.
In the brave new world of reviews there is no short cut to getting good reviews. In the business world prior to the internet it was important to know your customers and treat them right. In the post review world, as I often say, "know your customers and treat them righter".
The penalties can be severe.