Understanding Google My Business & Local Search
More on Google's Paid "Enhanced Listing" for Local
Yesterday, Greg Sterling reported on a Google test to allow for a new paid listing type, the "enhanced listings" for showing on Maps. According to Google, the "enhancement" will show wherever your listing is currently showing but will not affect rank or where the listing is shown. This test is distinct from the test for the Local Listing Ads that was run late last year.
Brett Burlson of Burlson Law Office in San Jose sent along the following screen shots, visible on the search san jose wrongful death attorney, from his participation in the program: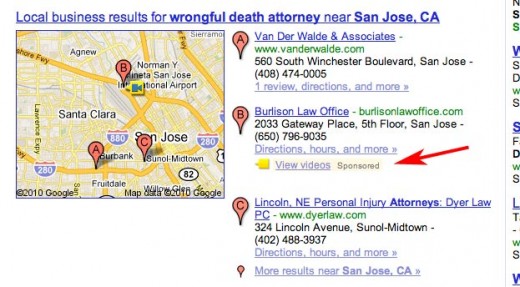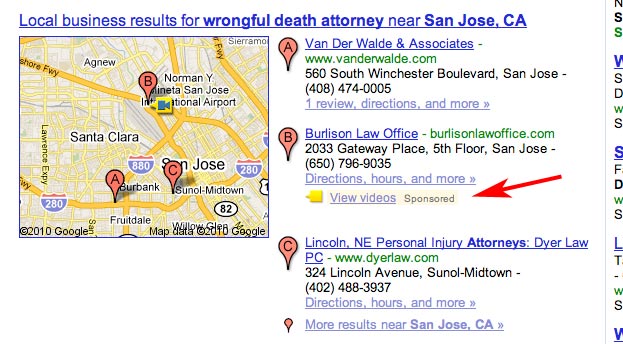 As Greg noted, the program charges a flat $25/mo. fee and allows the merchant to highlight type of enhancement they would like to show with their business listing, including any of the following:
Website for your business.
Photos of your business.
Videos of your business.
Coupons for your listing.
Menu for your restaurant.
Reservations page for your business.
Driving directions to your business.
In the case above, the link goes to a new video page attached to the Places Page for the business: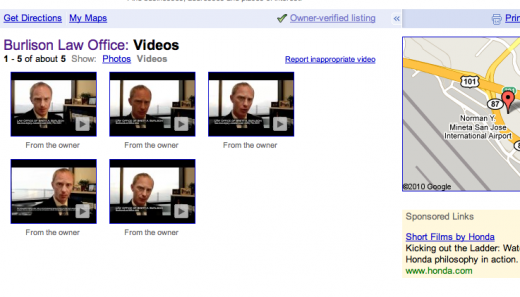 This test also provides additional enhanced listing activity in the Dashboard: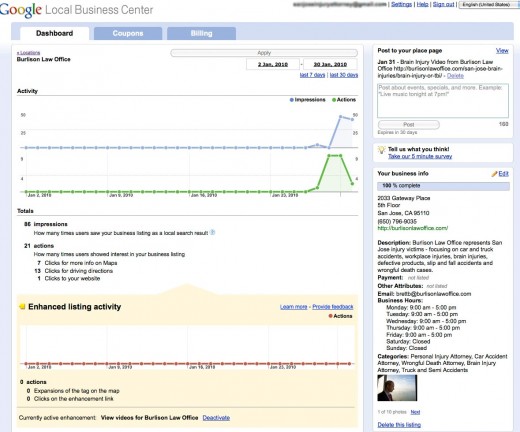 Clearly, the local market is ripe for a paid product from Google. The reach of the 7-pack is broad and being able to highlight or display in the area will be embraced by SMBs. Google will not leave this significant income source untapped for long and either one or both of the local listing ad or this enhanced listing is likely to find its way onto the 7-pack this year sooner rather than later.