Understanding Google My Business & Local Search
Google Map Enhanced Listing Billing Tab Visible in ALL LBCs?
Becky of OnlineTrafficDivas.com has pointed out what appears to be a mistake but could be inidicitive of a wider rollout of the Enhanced Listing test. The billing tab for the Enhanced Listing test is visible in every Local Business Center account.
Go to your list of coupons and select the "link" link: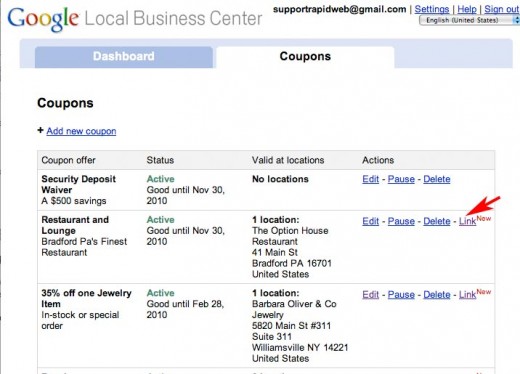 Select the billing tab: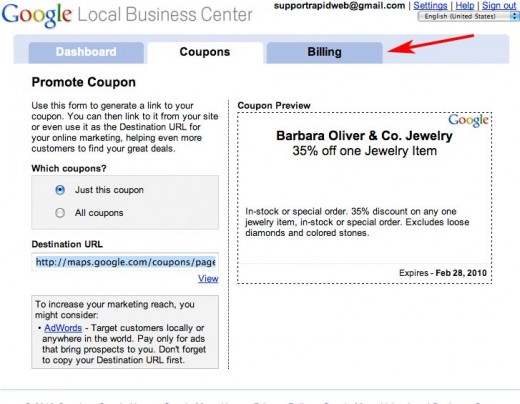 You will be presented with this billing page: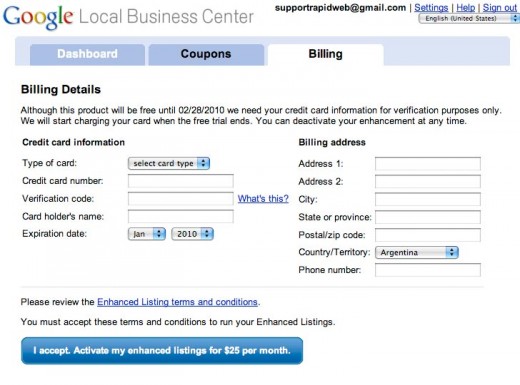 Becky has put together this ">screen shot video to demonstrate the step that she used to find the billing tab.