Understanding Google My Business & Local Search
Google Maps: Are the 10 Packs Now the Lucky 7 Packs?
Reports have been coming into my inbox and from the forums since early this morning that Google Maps is now showing with great frequency a new Local Universal Result- the Lucky 7 Pack: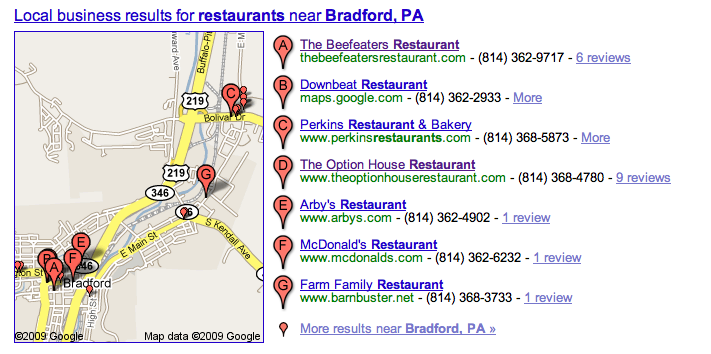 The display is less cluttered and cleaner looking but once again limits valuable real estate and ups the ante on ranking. If this change is permanent it is the first display update to the Local Universal OneBox since they broadly introduced in January of 2008. One interesting theory mentioned to me was that the change was to make room at the top in anticipation of the coming Local Listing Ads.