Understanding Google My Business & Local Search
Google Testing Increased Front Page GMB Editing & Call to Action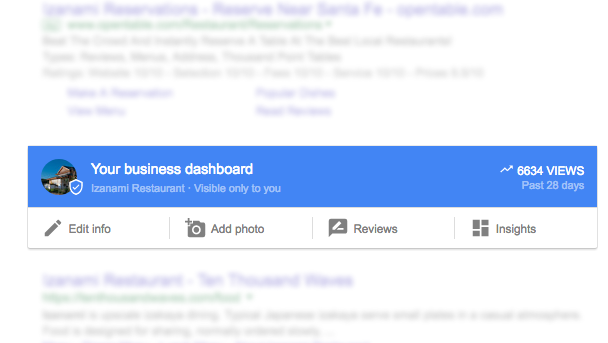 First reported last week on Twitter by Thibault Adda , I am now seeing a new front page GMB dashboard interface that not only allows a business to edit their listing but to get ready access to uploading photos, respond to reviews and be taken to the dashboard for more Insights.
Google has long supported the ability of a logged in business to edit their business details via the Knowledge Panel, but this upgrade in testing, is a more visible and capable front page update. It doesn't directly support some of the newer functionality of the GMB like Posts or Website, it is a dramatic visual call to action that should increase SMB engagement with their GMB product.
If a user does a brand search for a business that is in their Google My Business Dashboard they are presented with this new, bright blue menu laid over the search results: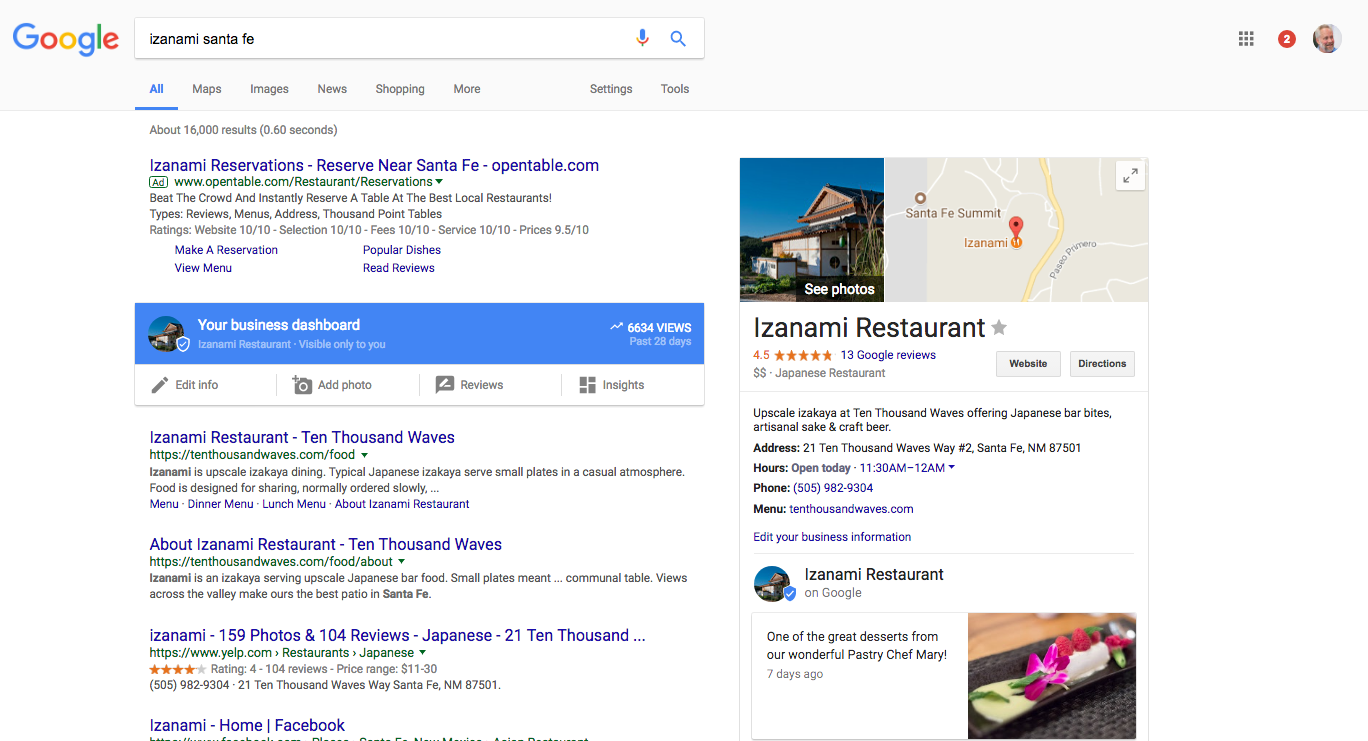 When you click the edit button you are taken to inline editing that greys out the background and highlights the editable fields in the Knowledge Panel like the current editor.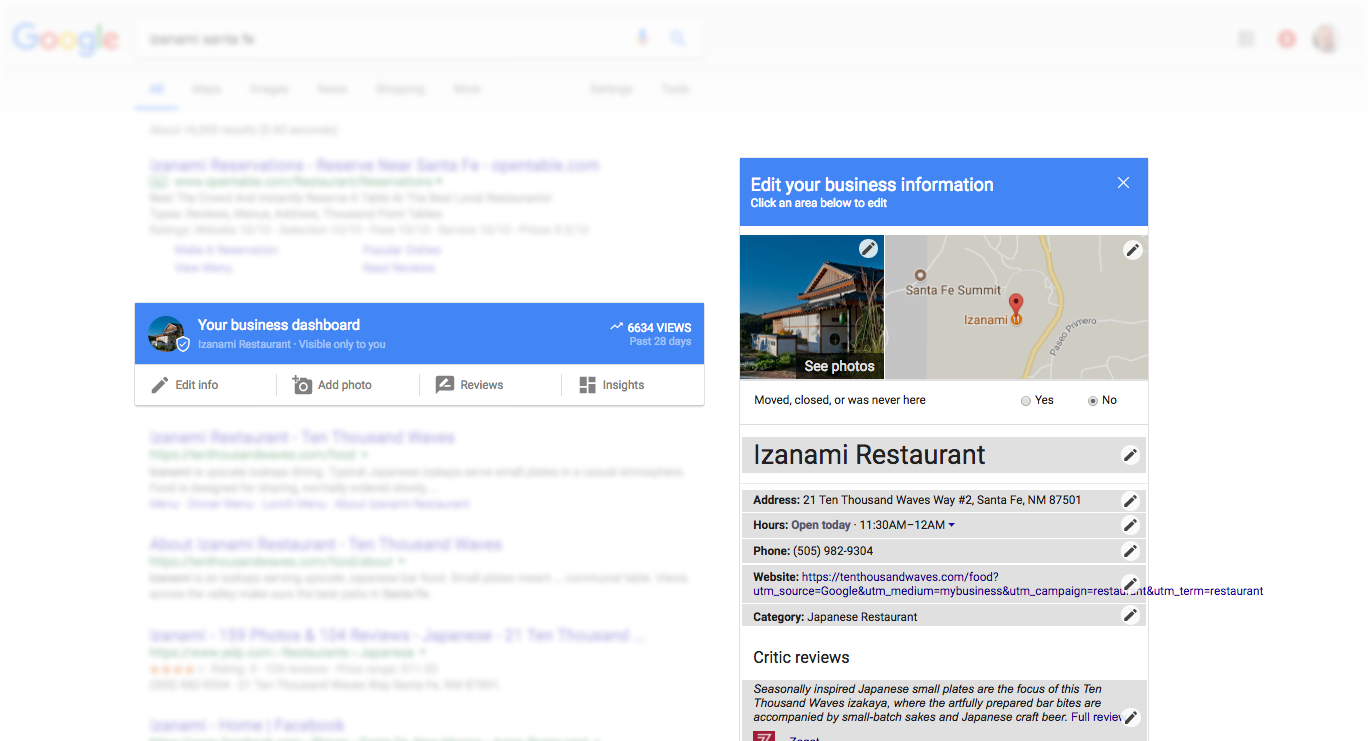 However, unlike the current editing capability, this new editor also allows for owner photo uploads and review responses and takes a business directly to the dashboard to view their Insights.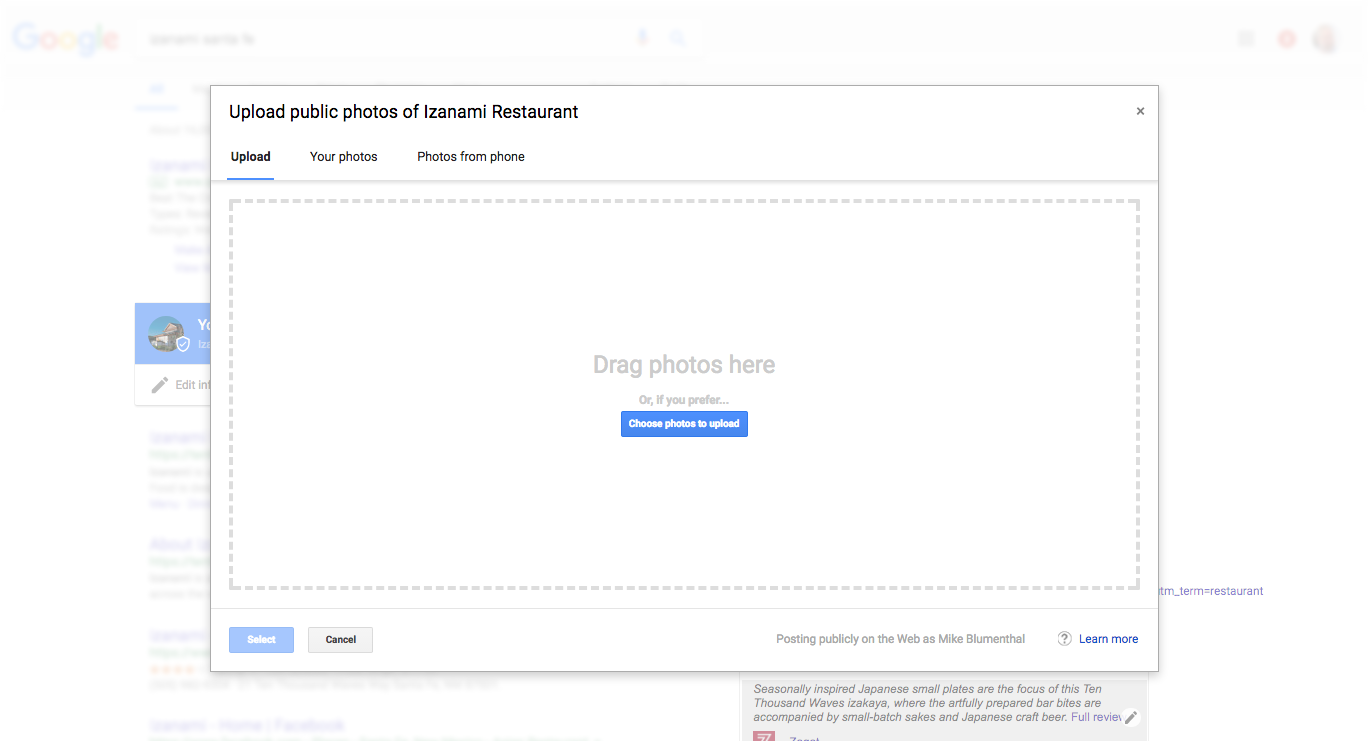 The feature, if implemented, makes accessing more of the GMB Dashboard easier for the small business and acts as a reminder of some of the functionality available to the business owner. Unfortunately the feature does not yet yet support a link for Posts or Webpage.
Google Local has been on a tear of late with major updates and new features for businesses in both the developed and developing worlds. This feature appears to be one more of those updates that, while not as dramatic as Posts or Webpages, works to increase the visibility of Google My Business by leveraging the front page of Google.
Google has long worked on the "build it and they will come" philosophy. That has not worked that well with their local product.  This upgrade seems to indicate an understanding that "build it and they will come" IF you give them enough reason and remind them often enough.
Here are screen shots of this feature over the past year and half…
At introduction in January 2016 the more complete editing was presented if the searcher was the owner or manager of record for the listing: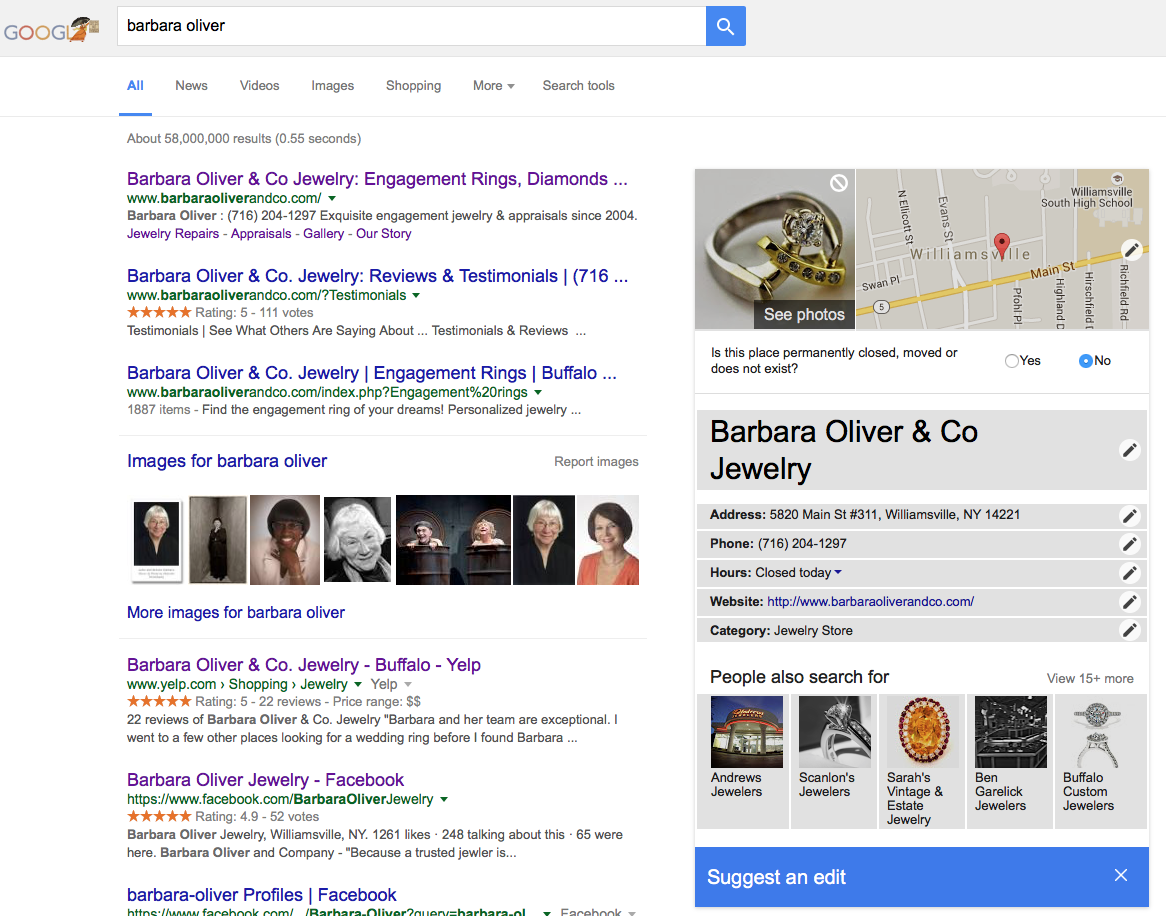 Screen shot of edit options from last week: