Understanding Google My Business & Local Search
Should You Add City to Your Business Name at Google My Business?
Should you add city to your business name at Google? This question recently came in from John Simonson from Webstream Dynamics at the Local U forum (paywall):
A (small) multi-location retailer who just starting using Yext was told by a Yext rep to append to their business name their city so to distinguish between their various locations.

[Business Name] + [City]
[Business Name] + [City]
[Business Name] + [City]
…

Note: Addresses and phone number are different for each location.

Do you agree or disagree with that local seo strategy?
My answer:
Currently it is against Google's GMB guidelines.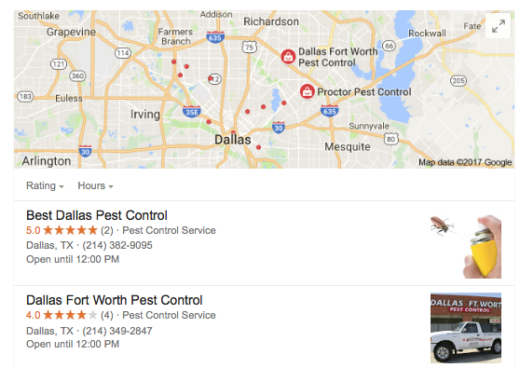 And currently Google is not in any way shape or form enforcing those guidelines. It is an active discussion on the Google GMB private forum but Google has not yet responded with clarification.
What do you do as a Local SEO? How do you counsel the client?
The question confronting a client is, given the lack of enforcement, will Google punish the business in some way if they decide to enforce this? If you think that Google will not punish the business then its fine to do this. If you think that they will punish the business for rule violation, then it should be assessed on a risk reward basis. I have no idea which way Google will land on this.
From where I sit, the obligation of the Local SEO in this situation is to inform the client of the facts, the possible downside risks and let them decide as to the course of action.
Here are the Google guidelines as they currently are written in reference to adding City name to a listing:
Including unnecessary information in your business name is not permitted, and could result in your listing being suspended. Refer to the specific examples below to determine what you can and can't include in your business name.

Throughout the examples below, names or parts of names in italics would not be permitted.

Your name must not include:

Service or product information about your business, unless this information is part of its real world representation or this information is needed to identify a department within a business (see "Departments"). Service information is best represented by categories (see "Categories").

Not acceptable: "Verizon Wireless 4G LTE", "Midas Auto Service Experts"
Acceptable: "Verizon Wireless", "Midas", "Best Buy Mobile", "Advance Auto Parts", "JCPenney Portrait Studios"

Location information, such as neighborhood, city, or street name, unless it is part of your business's consistently-used and recognized real-world representation. Your name must not include street address or direction information.

Not acceptable: "Holiday Inn (I-93 at Exit 2)", "U.S. Bank ATM – 7th & Pike – Parking Garage Lobby near Elevator", "Equinox near SOHO"
Acceptable: "Holiday Inn Salem", "U.S. Bank ATM", "Equinox SOHO", "University of California Berkeley"
As you can see the current written guidelines explicitly prohibit the practice and suggest suspension as the penalty.
Current Google practice in this situation, when the name violation is reported by the public or a local guide, is to change it back to the normal name and do so without any penalties.
Unfortunately this is leading to a whack a mole situation with smaller, spammier players who then go and change it back. And so the snake chases his tail.
Google has generally looked the other way with larger players and has also often rejected edits to smaller businesses.
Google's stated goal is to create a map product that conforms to the real world. Thus the initial and clearly stated reason for the ban on using city in the name if it isn't normally there.
BUT the real world is a bit messier than that.
And when you view a list of locations under a brand search for a multilocaion business, it might be helpful to the searcher to see more clearly where each of the stores is located. That same argument however does not really apply to plumbers who are looking to manipulate for their personal gain.
And to a large extent these folks are, in my opinion, creating a situation that Google is likely to respond to with increased enforcement. Whether they, in that scenario, ignore or make an exception to large brands is another question.
Obviously the problem is much larger than just whether a business should add a city to a business name. All too often businesses also include everything in their business name including the kitchen sink. And all too often, as Joy Hawkin's has recently pointed out, it's a quick way to success at Google.
This case though interested me as even large scale providers, like Yext, are encouraging the practice. And on the Google side, this has been going on, in one form or another since its inception (see my 2006 post on the topic).
What do you tell your clients?
What do you think Google should do?
This is cross posted here and at Localu.