Understanding Google My Business & Local Search
Google Spam Hall of Shame
In the routine of other research I am doing, I found several listings that definitely deserve nominations to the Google Spam Hall of Shame:
Beachside Towing $45 towing in St Augustine and St Augustine Beach Florida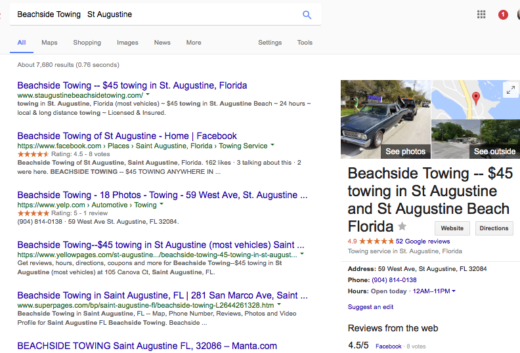 More than a fake name and more than a few fake reviews. Was this a fake listing1? Not according to Google. Not a fake listing my ass.
1 – Bill Clinton famously declared it depends on what your definition of is, is. And that it was a matter of tense. In Google's world this wasn't a fake listing for the purpose of their study. See what other Presidents had (have?) to say.