Understanding Google My Business & Local Search
Google 3 Local Pack – New Display – Test or Rollout?
Over the past six months we have seen numerous tests in the pack display. Today we are seeing a widespread (re) appearance of the snack pack type display that shows images instead of the click to call icon. (H/T to Zachary Palmer of Divot Agency in Seattle who pointed this out on G+)
Previously this display was exclusive to restaurants and hotels but today (anyways) is being seen across most types of retail and service industry results. Although NOT on lawyers or doctors.
We have seen this style before (see this 1/17 screenshot) but the rollout today seems more broad based. A test? The new normal?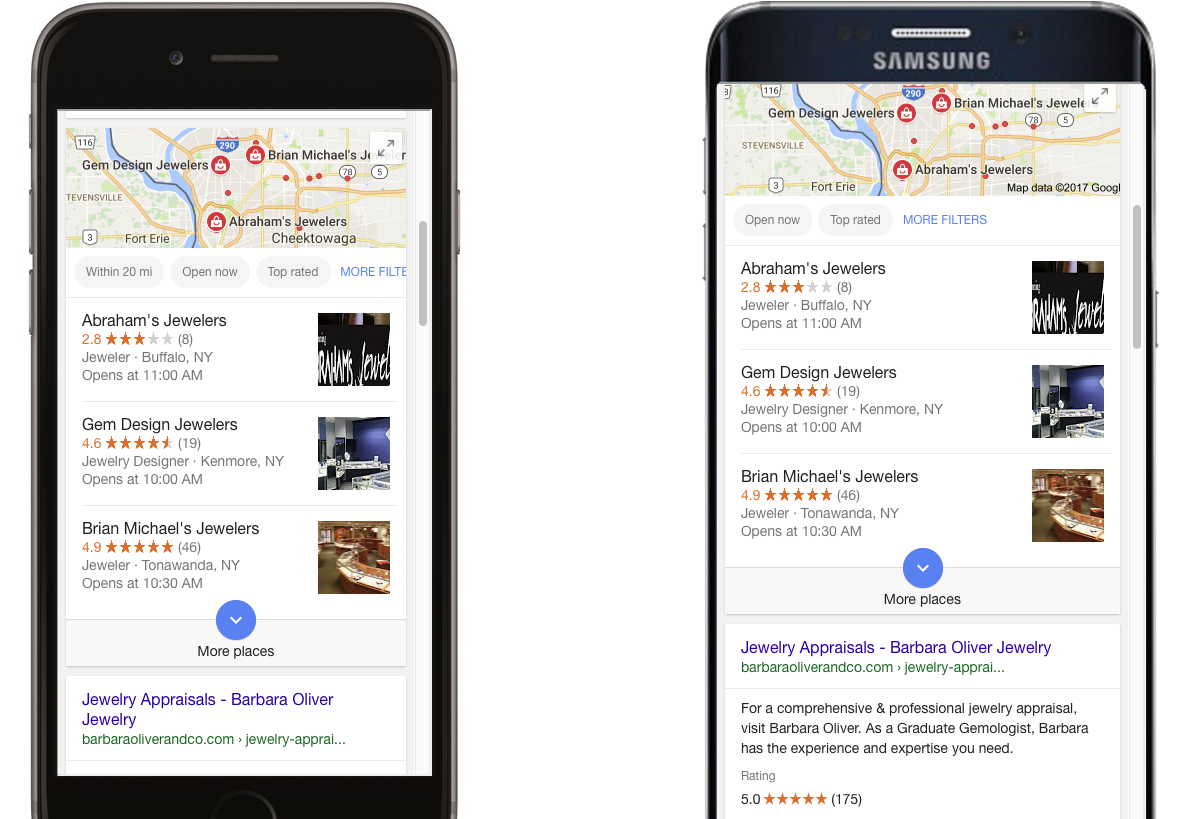 The imagery persists across the local finder requiring at least two clicks in to get to driving directions or click to call….. the rabbit hole appears to be getting ever deeper.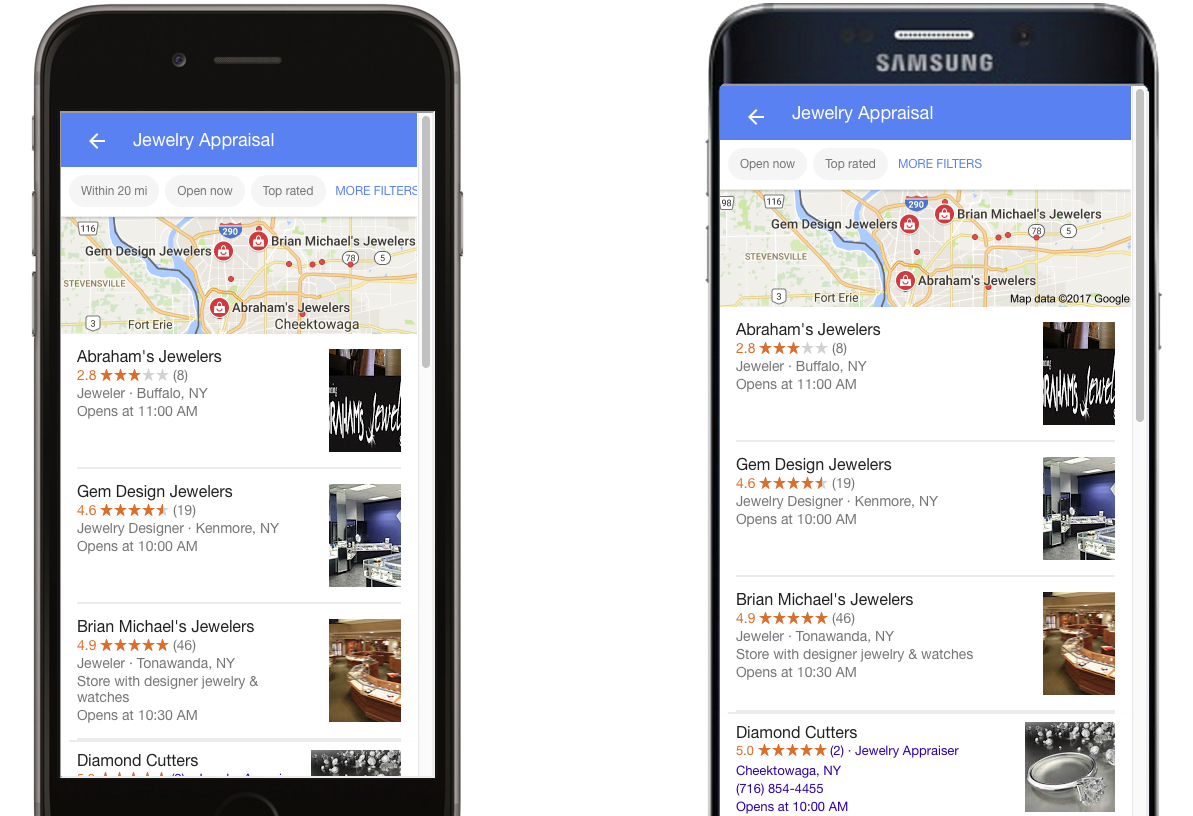 Here is a comparable screen shot taken last week that shows the same search result and comparable screen :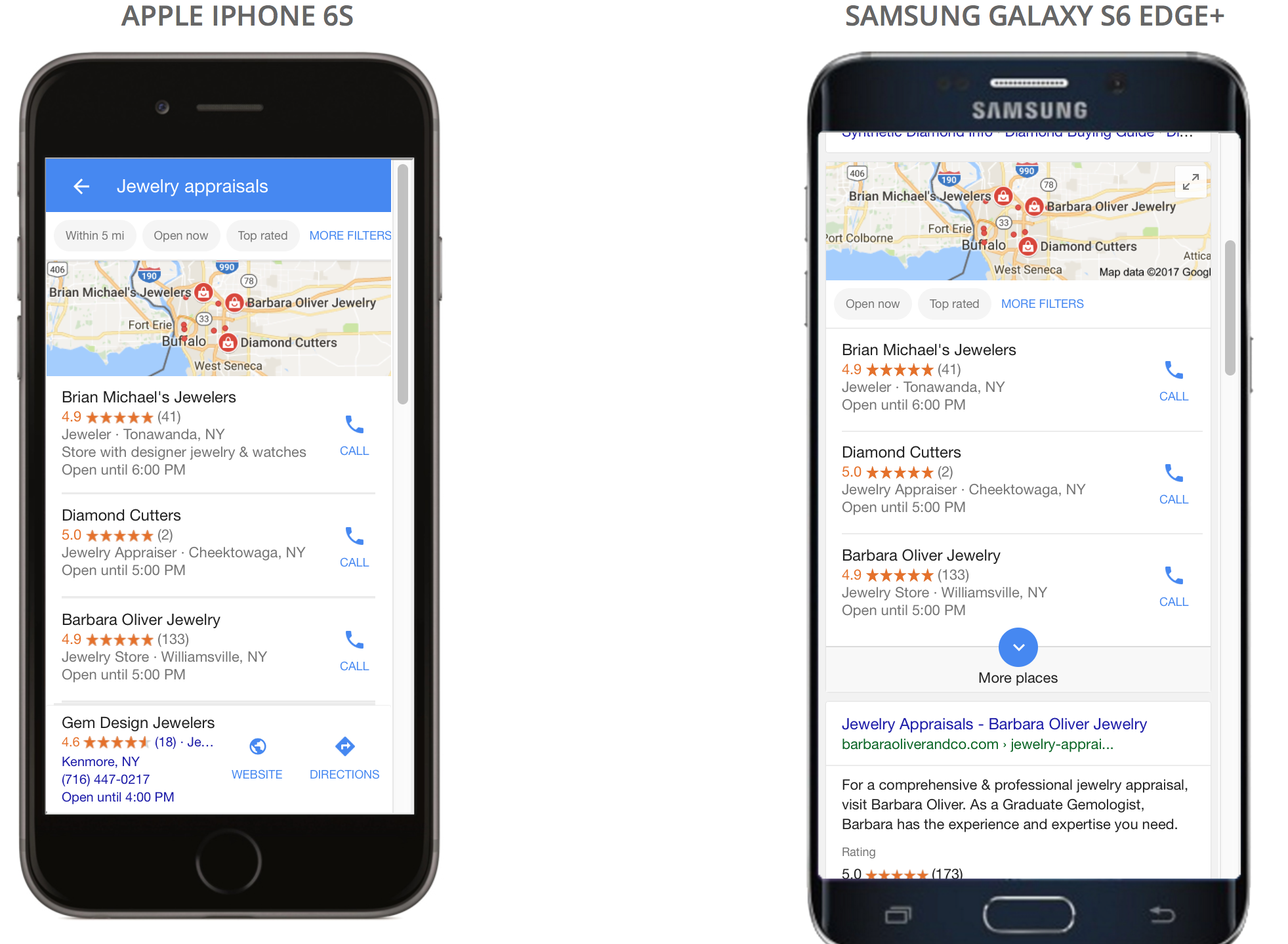 Whether this is the new normal this week or not, it clearly demonstrates Google's desire to 1)keep searchers at Google and 2)force them into the Local finder. This has plusses and minuses from the local business POV. It makes it harder for users to take immediate action and but it provides users with a greater range of choices from which to choose. The former hurts those ranking in the 3-pack and the latter helps all the others. What it does for any given businesses traffic is unclear.
Obviously this design offers up significantly more choices to the user and in doing so moves away from the idea of "the 3 best" companies that is implied with the 3 pack. If this were tied to the horizontal local finder that you now see in the Google iOS app, the idea that the listings are more equal would be even further reinforced.
Like with most recent changes this one, if it is a real rollout, seems to offer a mixed bag for the merchant and plus for Google and a few more steps for the searcher.
Screenshots were taken using MobileMoxie's Mobile search emulator.