Understanding Google My Business & Local Search
New Google Support Option Offers A Form to Contest Reviews
One option in the new Contact Us process that appears to be an improvement is elevating a form to contest reviews.
The form, previously buried, has in the recent past sent a review removal request into the queued email response system and typically generated a human and intelligent response. This contrasts with the pissing in the ocean review flagging process typically encouraged.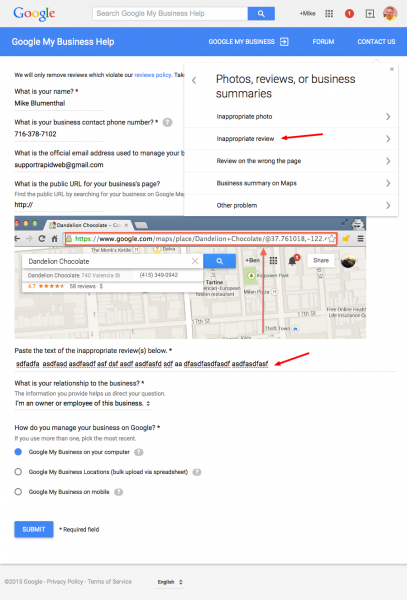 In the field asking for content of the inappropriate review, one might actually be able to add a comment.
In addition to a form to contest reviews there is now an obvious option to ask for them to be moved from one listing to another. Moving reviews previously had a help page but no action associated with it. In this new context the process for resolution is clear.