Understanding Google My Business & Local Search
Google My Business Help Now Segments Support Questions Prior to Calling
Google recently upgraded their site wide Help pages with a new material design them and more context sensitive help.
Today they have also changed the Contact US option available for My Business listings to attempt to segment certain problems and direct users back to the Help files.
Depending on the issue chosen, the user will either be presented with the option to receive a call back, choose between a call back and chat support or to visit the help pages. This is a change from previously when users that selected the contact us link were asked a few brief questions and then allowed to choose between the call, chat or email option.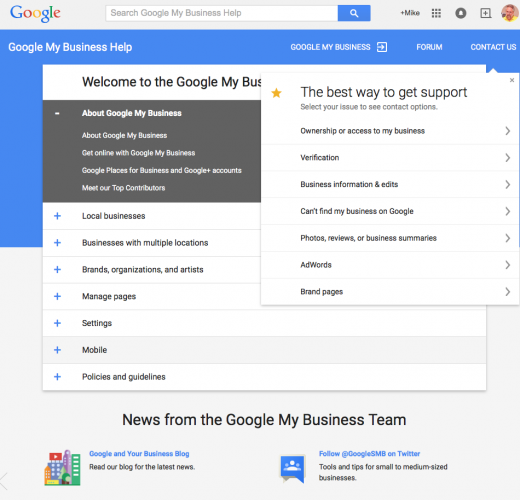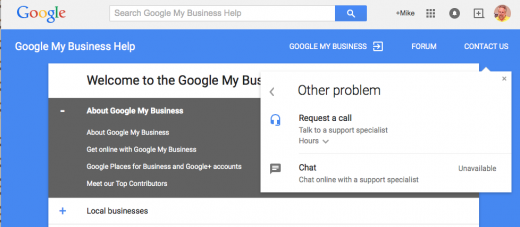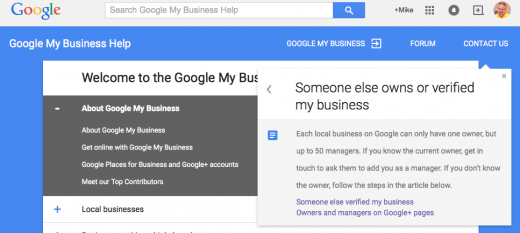 From an efficiency point of view it makes sense to attempt to direct users to the best spot to be helped. That being said, Contact US has a very specific meaning and I think it both bad design and frustrating for users to arrive at that point to then be lead elsewhere on the site.