Understanding Google My Business & Local Search
Google to SEO's, Designers & Advertising Agents: You are BACK ON the Map!
On December 31st, 2009 my headline was:
GOOGLE TO SEO'S, DESIGNERS & ADVERTISING AGENTS: YOU ARE OFF THE MAP!
Well as of last night, after almost 5 years, you (as well as web designers, advertising agencies and marketing firms) are back in the Local results in most markets (thanks to Max Minzer for the tip). It appears to be a function of the new Local algo update that was announced last night. I doubt that SEO's are now back in Google's good graces but regardless it reflects the big change in the new algo.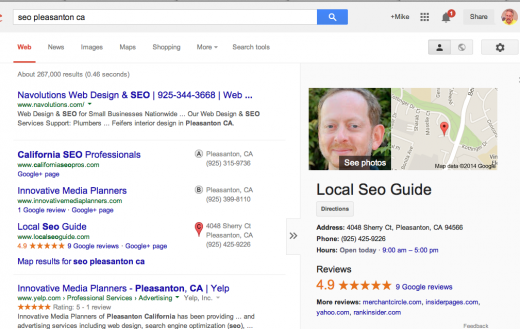 In November of 2009 here were examples of searches that had lost their local universal results that I noted in a blog post at the time (those in bold are now again showing pack results):
For example none of the following show a Map or Local listing results:
–Marketing Firms Boston MA
–Local Search Marketing Portland OR
–Web Hosting Denver Co
–Web Design Los Angeles Ca
–Advertising agency NY NY