Understanding Google My Business & Local Search
Google Local: Hummingbird Diarrhea Persists 6 Months On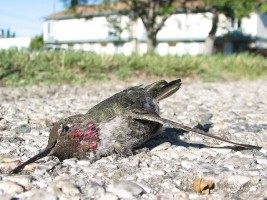 In local, Hummingbird has produced a number of terrible search results. With its obsessive preference for brand as a search result, even when a searcher is obviously looking for a range of businesses, the algo often still returns but a single spammy result. I guess I am lucky that there are so many colorful synonyms for feces.
Today, Conrad Saam of Atticus Marketing, noted one such low quality website that Google is highlighting with these type of crappy results.
The search for Dui Attorney Los Angeles led to this search result and the website that Conrad wrote about. As these results have been reported Google has been manually deleting the results.
Problem is the results still seem to be widespread on high value terms. And they show up even more frequently when the searcher location is set to a given local market.
The marketing on the website that Conrad mentioned may be horrible and even deceptive. Its still must be generating a fair number of calls for the lawyer given Google's willingness to show this type of result front and center on their front page for high value search terms.