Understanding Google My Business & Local Search
Testimonials as Reviews – A View from the Field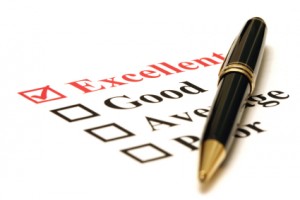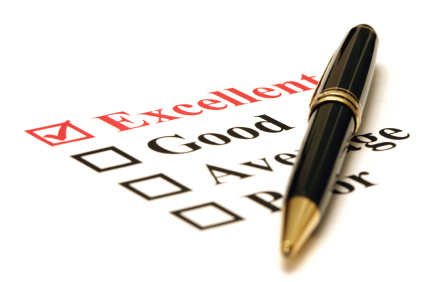 Last week after publication of the new Google Rich Snippets for Local FAQ and follow up comments by Carter Maslan, there was a great deal of discussion about what was best practice vis a vis testimonials on a SMB web site.
Clearly, when you focus on the client, having this type of content can be a good practice and as David Mihm pointed out there are a number of reasons that semantic markup of the testimonial information on an SMB website makes sense going forward, Carter's ambiguous comments not withstanding.
All that being said, the question of how Google is actually handling testimonial information in Places is still of interest. Are they or are they not including it in the Places Pages as reviews?
The answer is yes, in a limited way.
The Data
I have been looking for examples of Google's use of owner website pages as reviews since October of 2010. Some of these examples were discovered by research but many are user contributed (I apologize for the lack of credit but I just lost track of them all). I am sure that there are more examples of Google including testimonials on the Places Page and I would encourage you to send them along. It will add to the very limited view we now have of Google's use of this content in practice.
I am presenting the data in two groups of results, hotels and SMBs, as I think that Google is handling the two cases differently.
Google is broadly including positive content from hotel websites as reviews on their Places Page. Using the newly updated Local Search Tool Kit, I examined the results for the 7 Pack for hotels in Buffalo, New Orleans and New York. Over 40% of the hotel's Places Pages contained testimonials from their own websites as reviews. However most of the results were not true testimonials but rather positive marketing language that Google had scraped and included. The one exception is the Embassy Suites Chicago Downtown (shown to me by Steven King of SimPartners). Interestingly the reviews shown for them on their Places Page are TripAdvisor reviews presented on their website via the TA review widget.
My conclusion: Google trusts large hotel websites and it appears that a large number of them now contribute their own content to the Places Review area. Google however is still having trouble parsing them for appropriate review content.
It is much, much harder to find examples of SMB testimonial pages that Google has included in Places Pages. I would take that as a signal of the lower trust that Google has in this market compared to hotels as well as poorer optimization.
That being said, the content showing on the Places page was much more accurate with most of the examples actually including testimonials. The exception below is LA Fitness that, like many of the hotels above, is not actually showing review content. In the case of Crest Wood Painting while Google shows their testimonials as reviews, they are nothing more than his Google and Yahoo reviews repurposed onto the review page on his site.
Generally speaking, the ones below have a page name of testimonial or review. Whether Google needs that signal to more easily parse and include the page is unclear.
Some History
In late 2009, Google started using sentiment analysis to improve review summaries in Places. Shortly thereafter, in early in 2010, Google started analyzing scraped blog and general news content and where appropriate including this free form content into Places as reviews.
In late September of 2010 Google announced their support of Rich Snippets for Local.  At the time the Rich Snippet for Local FAQ indicated that testimonials would in fact be included as review content on a businesses Places Page. At some point, Google obviously came to the realization that a broad movement in this direction would lead (or did lead) to a flood of review spam and revised their FAQ.
Regardless, Google does seem to be indicating that when there is high enough trust they would still include testimonials as reviews ("The FAQ below was intended to convey that we try to classify reviews wherever they're found on the Web…").
It appears, that it is both Google's willingness to, on occasion,  accept a businesses testimonials as trust worthy and their ability to parse sentiment that has led to own website testimonials showing in some Places Pages.
While Google is accepting and including semantically marked up reviews from large directories sites and a few lesser sites, it does not appear that Google has yet applied their understanding and use of semantically notated review content to SMB websites. When they will is unclear. Note that none of the above examples that I found are using Rich Snippet mark up.
The Takeaways
Do a testimonial page if it makes sense for the client website.
Will Google include your testimonial page in Places? At this point, we just don't know how many or whose they will include. So don't build the page solely for that reason. I have a client site (Barbara Oliver Jewelry) that has long had testimonials on it. She essentially includes every comment that comes to her offline. In the fall, we implemented hReview on the page and it has yet to be picked up by Google.
If you are a hotel then it behooves you to provide Google will legitimate reviews via a page on your site. Although having marketing happy talk show as reviews on your Places Page is not so bad, it would seem to me preferable to have real testimonials and reviews there. If I were a hotel I might even think about showing independently generated reviews on the site.
It appears from the SMB samples to make sense to name the page Reviews or Testimonials to give Google as many clues possible in finding your page.
I assume that Google judges the page on its trust, content and its prominence. If you are going to build a testimonial page be sure to pass it some strength via your site architecture.
What are you seeing?
What has your experience been?
Have you seen other SMB testimonial pages showing? Are you seeing other types of industries beside hotels regularly showing a testimonial page?