Understanding Google My Business & Local Search
Google Maps Add new place to Map update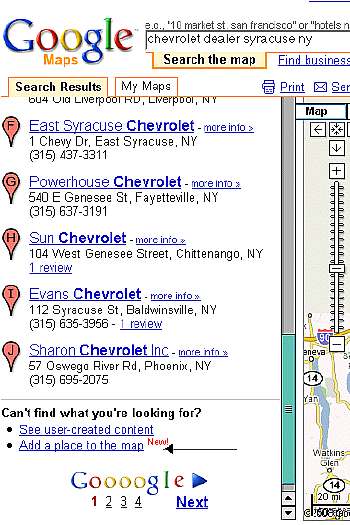 In the posting at the Google Lat Long Blog google has noted the following about the new Add/Edit Place to Map feature :
•The feature is only available in U.S., Australia, and New Zealand
•It can be used to edit a business as well as add new content. In this context it can be used to note a new location, new hours or a store closing
Previously I had noted that the option was only available in broad address searches. This is not correct as the option appears at the bottom of the Maps results on any Map query.
Also the option to edit existing business listings, while possibly open to abuse, may provide a down and dirty spam reporting mechanism.