Understanding Google My Business & Local Search
Google Turns on "Reserve" for Trip Advisor – Where's the Effing Off Button?
Apparently Google has turned on their Reserve relationship with Trip Advisor allowing consumers to purchase tickets directly from the Business Profile (aka Knowledge Panel).
Only problem? Once activated within Google, a business can't shut this off from within Google.
I noted last week seeing these Reserve with Google "buy tickets" button in Business Profiles for a museum in Atlanta that was driven by Trip Advisor. 
The Buy Tickets buttons, apparently now visible on many more venues, are very visible on both mobile and the desktop and are an obviously clear call to action like the Book button for restaurants and spas.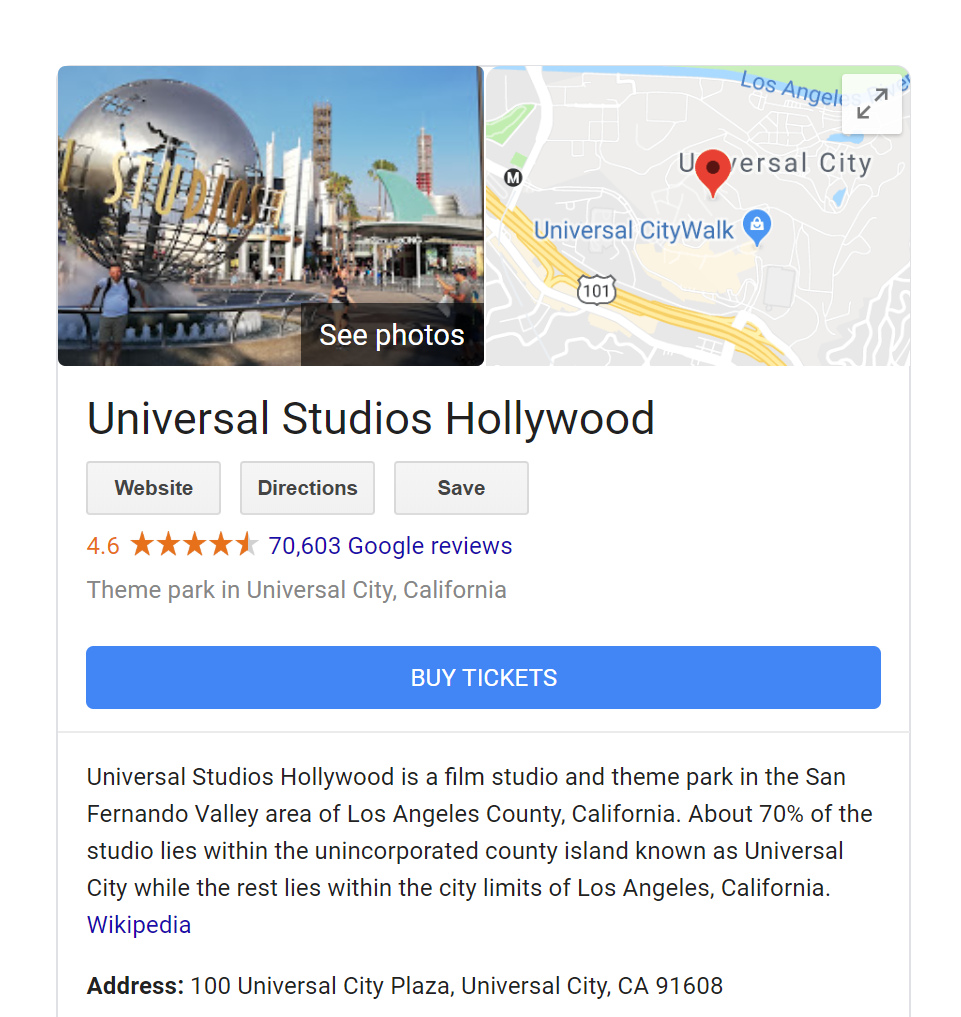 When the Buy Tickets button is clicked you are brought to an e-commerce interface allowing you to select the date, the type and number of tickets and then asked to pay with Google Pay. If you don't have a Google Pay credit card set up yet, you are then directed to do so.
Unlike, the Reserve scheduling tools for spas, this completes the whole transaction from scheduling to the purchase for TripAdvisor and the venue directly on and within Google.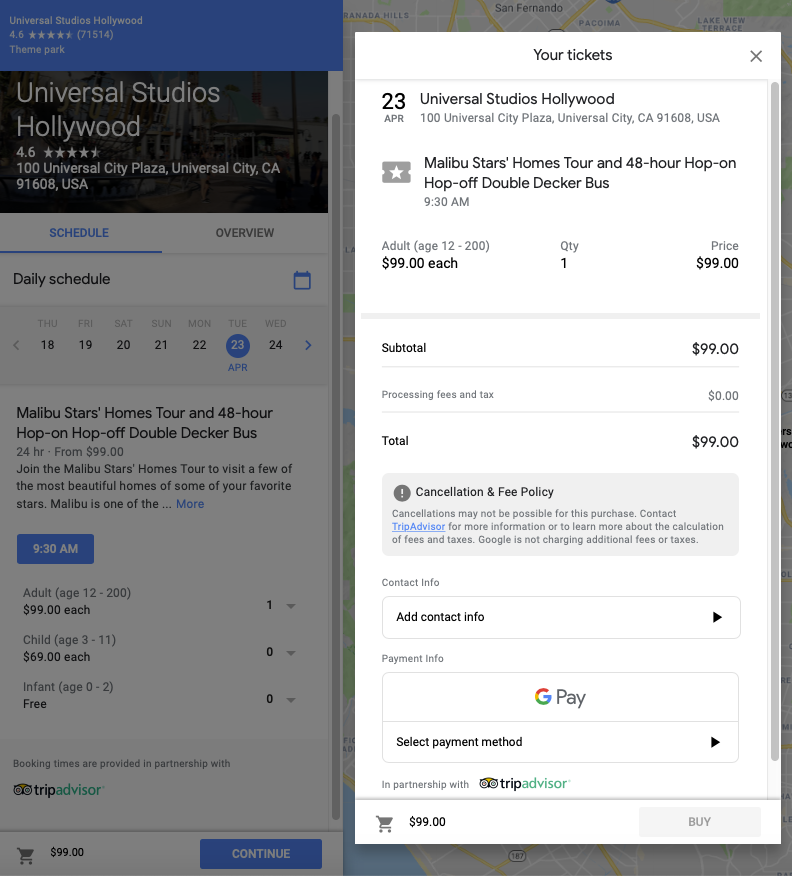 Reserve with Google, at least with spas and gyms cost nothing to participate in beyond the costs of the scheduling software that the business was already using. Once turned on by the business, the business was provided with some analytics about the Google based interactions but in the case of Open Table, those analytics were removed.
Whether that is the case with the Buy Tickets functionality through Trip Advisor is not clear. In December Trip Advisor was noted on the Reserve Partners page as "coming soon". Now however they are noted as a full partner on that page.
Where is the (effing) Off Button?
However what is clear for all Reserve buttons is that once they are turned on, whether automatically by Google or by the business, is that there is no way to turn it off via the GMB dashboard.
Obviously this whole thing is confusing to the businesses involved as indicated by this post in the forum:

This is so "Googly" to create a feature that makes sense for them, mostly makes sense for the consumer but is totally screwed up for the business.
In the case noted in the forum by Universal Studios, it appears that the Buy Tickets feature was inserted without the businesses knowledge or consent and there appears to be no way for them to easily remove it.
According to the Help files, to turn off bookings you need to "Contact your scheduling provider to remove online bookings through Google".
WHERE'S THE EFFING OFF BUTTON? There isn't one. How is that for thoughtful design?