Understanding Google My Business & Local Search
Reserve With Google – Which Categories & Services Are Eligible?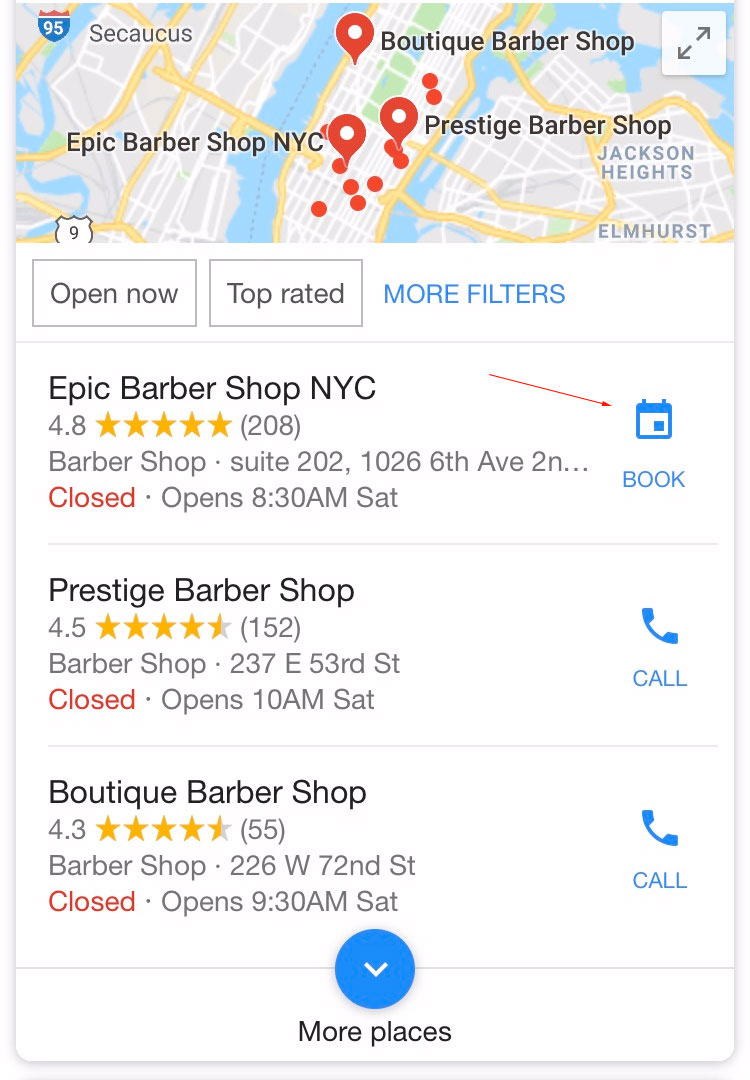 Over the past year we  have seen the expansion of Google's Reserve with Google call to action in all of their local products.
It was never very clear to me which categories were eligible for Reserve with Google  or which might get it in the future. Joel Headley of PatientPop recently shared a link to Google's API documentation that clearly indicates which verticals are eligible for the feature and provides insights into both those that might get it and those that probably won't.
At the highest level, it requires a merchant to have a physical address and a booking service compatible with Google's API. Thus no service area businesses allowed.
Supported Services
Google lists off the types of services that are eligible although the docs is outdated as we know that restaurants, which are not on the list, are supported:
Appointments
Reservations
Classes
Activities
Basic ticketing
General admission day tours
Consults and evaluations
Signups and trials
And which health, fitness, spa and beauty categories are currently embraced
Acupuncture
Craniosacral therapy
Physiotherapy
Sports medicine
Sleep clinic
Drug testing
Retreat center
Speech pathologist
Meditation
Reiki
Massage
Lymph drainage
Spa
Skin care
Hair removal
Hair replacement
Non Supported Services
However, the most enlightening section details the types of categories and services that are explicitly not allowed.  Essentially any service that utilizes insurance payments, doesn't have a confirmable, discreet bookable time slot or any on-demand service that is provided at the searchers home or place of business are proscribed.
The following is a list of some specific examples of services that aren't supported:
Medical services:

Doctors, dentists, or surgery
Medical spas that aren't covered by insurance

On-demand or home services:

A stylist that comes to your workplace
In-home trainers
A pet grooming truck
Field services, plumbers, or contractors
Mobile mechanics

Location-agnostic multi-day tours
If I were to speculate on the whys of this, the prohibition of on-demand service involves liability risks with the possibility of in home visits from unvetted businesses. I think Google's approach to these types of businesses can be seen with the extra vetting required in the Local Service Ad program.
I assume, but do not know, that liability issues may still be present in the desire to avoid doctors, dentist and spa bookings as well.
It is also understandable that Google wants to avoid booking for things that are messy and include too much back and forth to nail down the schedule or might provide too much private information about the searcher.
The Future
We have seen the expansion of the program to restaurants,  museums and events. We also know that TripAdvisor and Yelp have signed as partners to this program.
In fact last week I saw my first screen shot of Yelp's participation via the Duplex project reported in the VentureBeat last week*.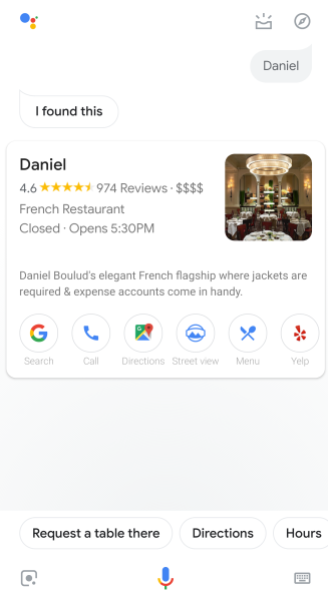 Given that this program is available via an API and we know that beyond Yelp, TripAdvisor, Thryve and TicketMaster are all "coming soon" we can expect to see this transactional capability expanding across more categories and services.
Categories beyond those noted are speculative but obviously could include legal appointments and others.
Monetization
Clearly transactional capabilities in Maps, the Knowledge Panel and Google Assistant are coming and coming at a furious pace. While we have seen monetization of certain bookable events in the Local Service Ads arena, these Reserve with Google have not been monetized directly.
I would ask two questions:
What other categories might they include by the above. criteria?
Will Google further monetizate Reserve with Google beyond the the current API billing?
*It will be interesting to see if Yelp is "happy" with their positioning and this new program.