Understanding Google My Business & Local Search
Google Pushes Full Release of New Location Dashboard & Improved Q & A Notifications
Google has broadly pushed the new location dashboard to almost all accounts. And in doing so seems to have finally provided a near real time notification for (the long missing) Questions and Answers.
The new location dashboard, using a card approach to highlight important activities and calls to action for a given listing, was first seen last December. In the past few days it has been noted on Twitter as being seen more broadly (h/t Jeffrey Magner).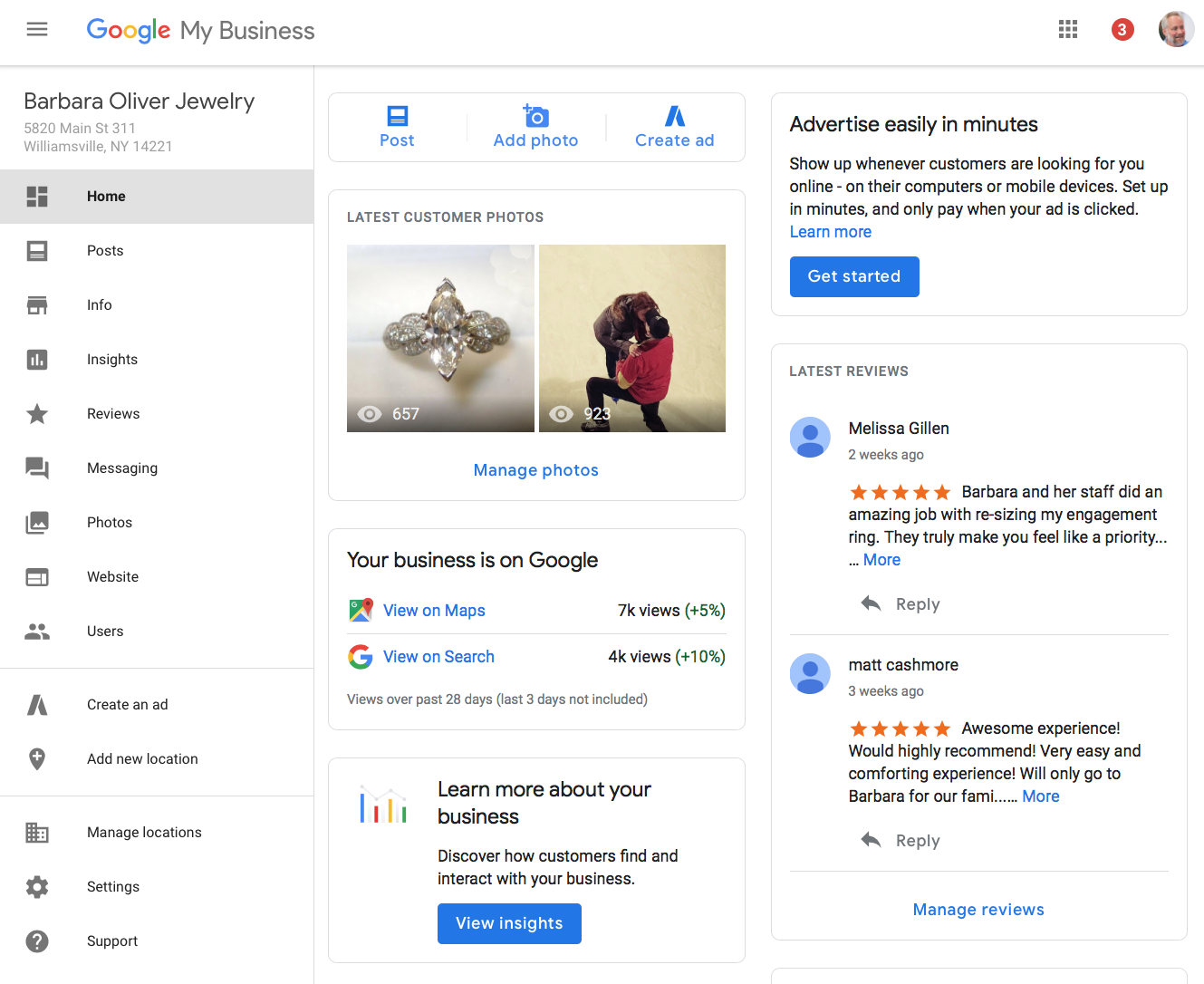 More importantly Google seems to have updated their notifications capability and are now send alerts to new questions and answers appearing on a business's Knowledge Panel.  The email allows for instant reporting of the question if it is inappropriate.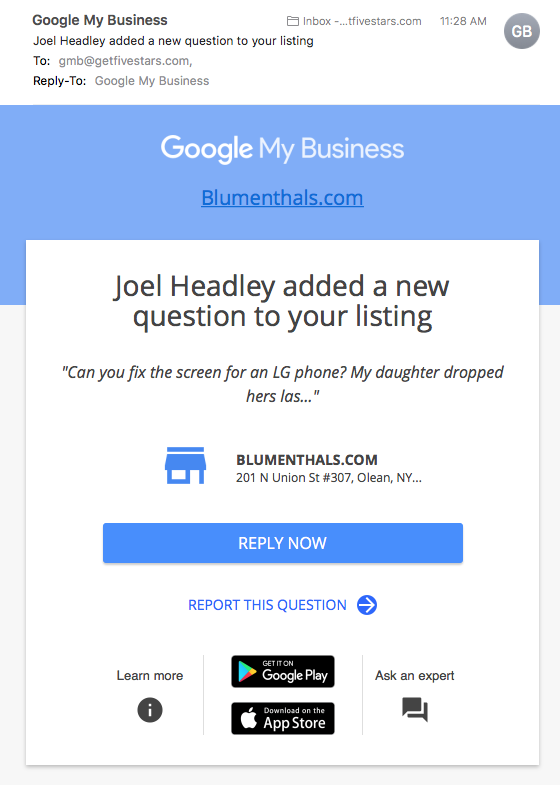 When a question has been answered, a notification is also sent in real time.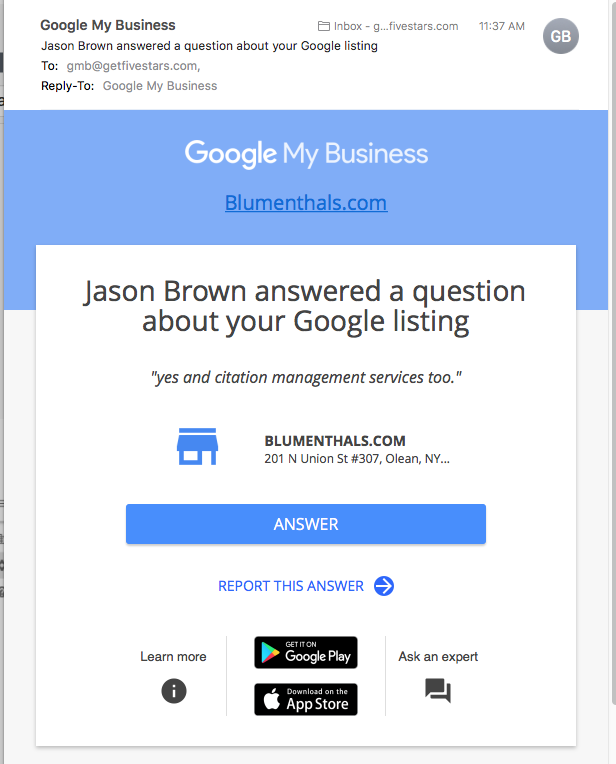 These notifications will make managing Q & A much, much easier for single & several location businesses.