Understanding Google My Business & Local Search
Google Updates GMB Home View for Businesses
Google has updated the home view of each business so that each business is presented with a view of their Google data that is unique and important to that business. Depending on activity and busness type the calls to action and features highlighted will very on a business by business basis.
Previously the home view offered each bus from a standardized card view that was consistent across different locations.
While this could be a test, it has the feel of a rollout to me. But who knows.
Here are three examples of the new home page highlighting different calls to action for different businesses (jeweler, restaurant, doctor):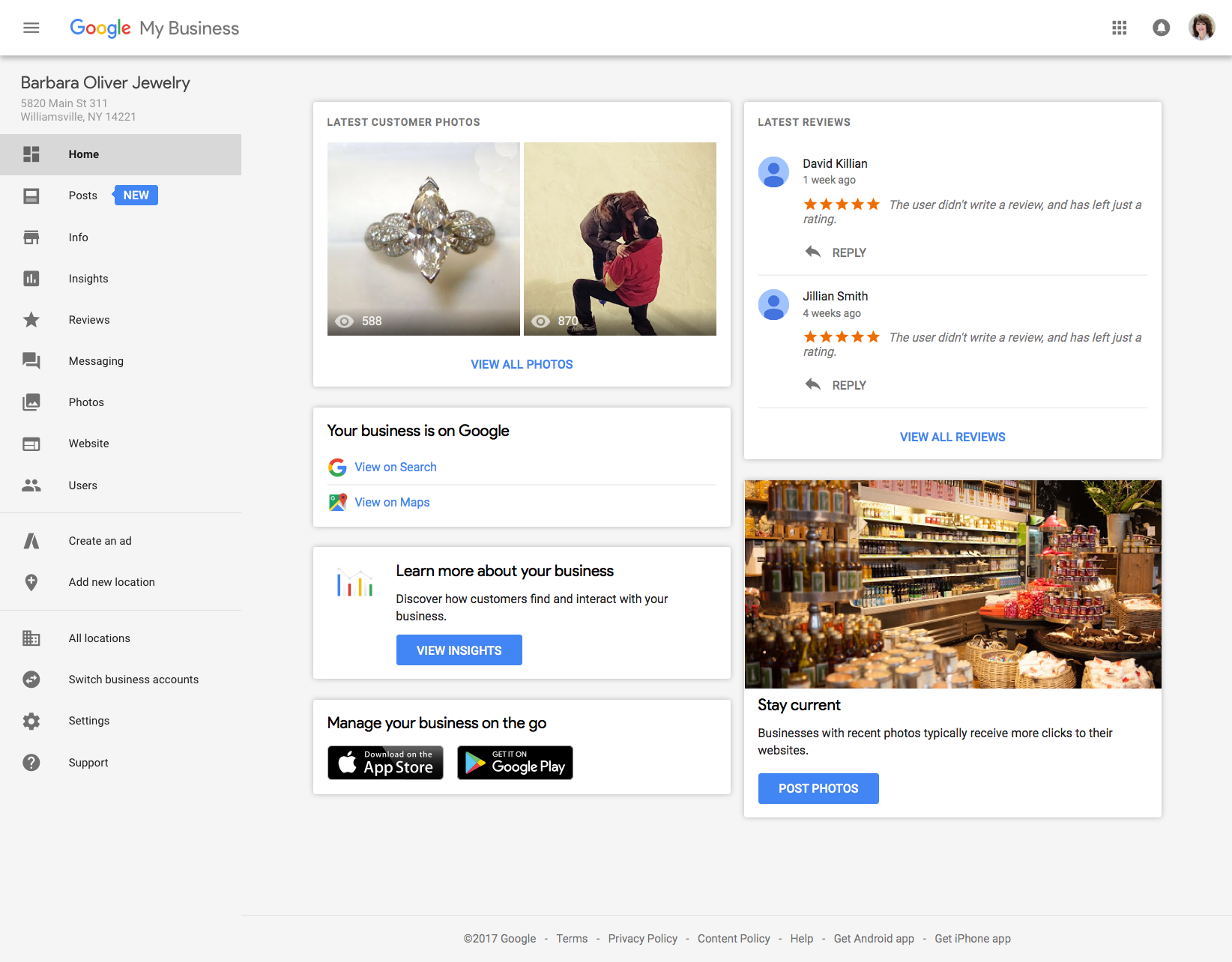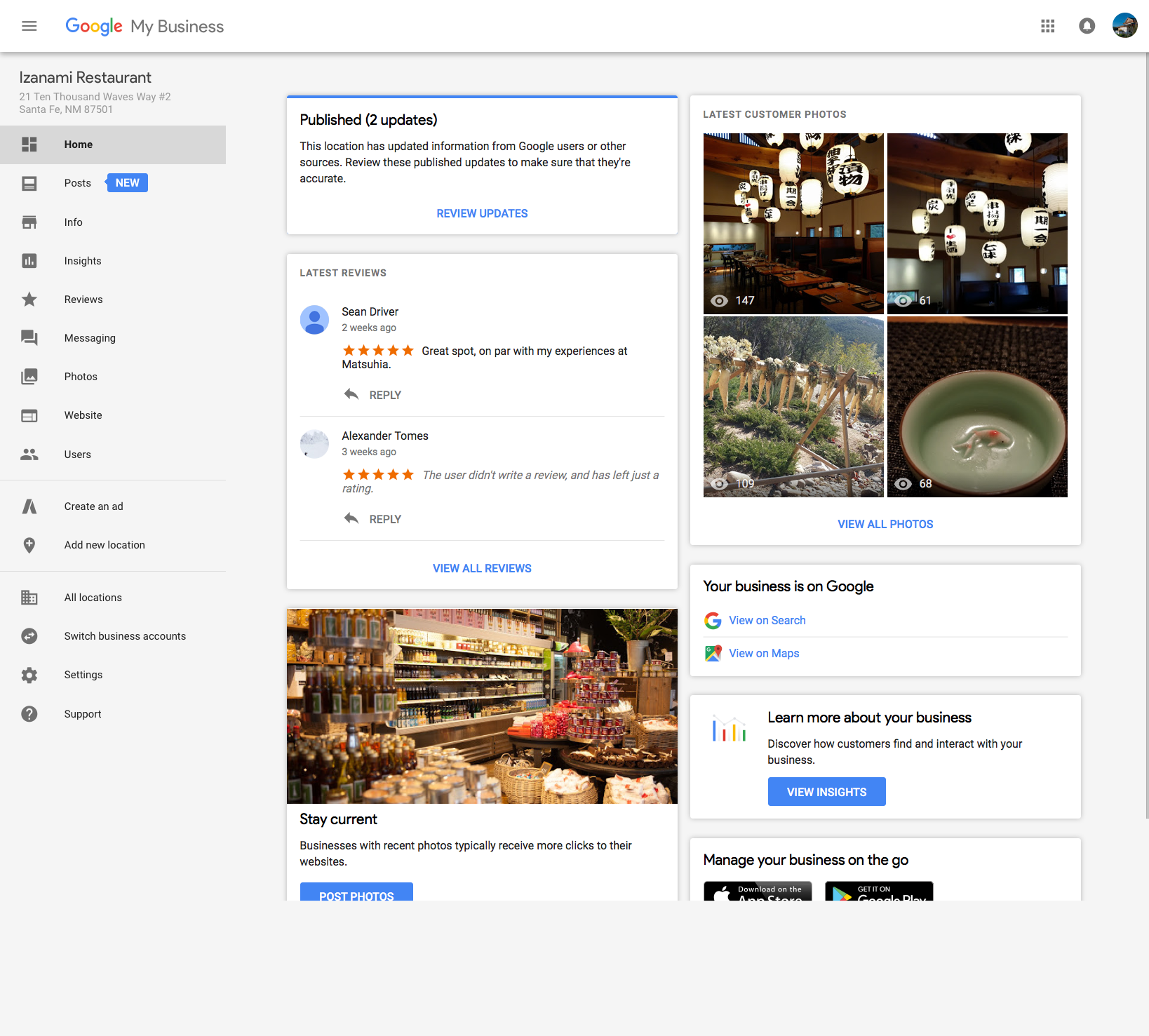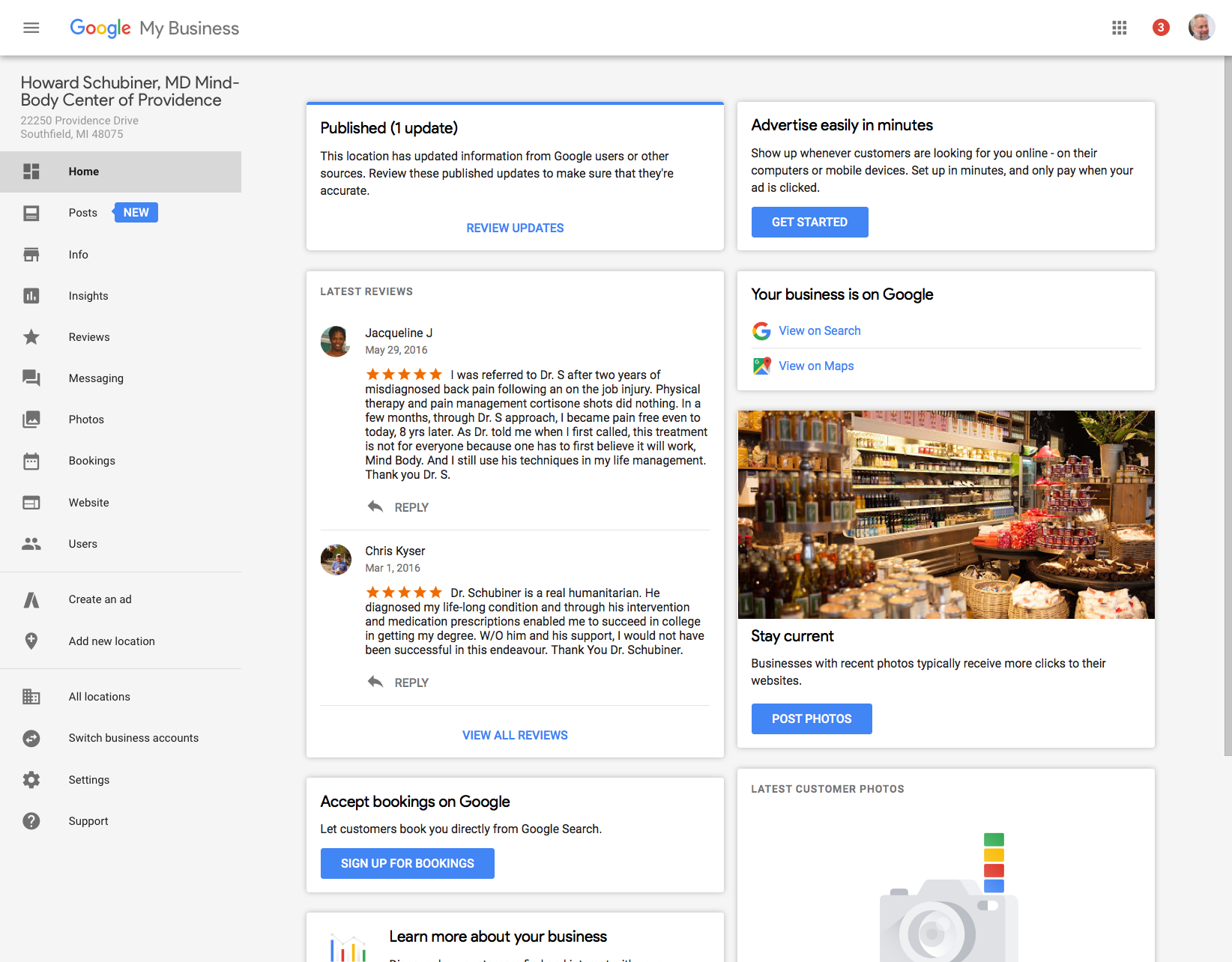 Along with this new view, arrived a new spam email from Google that I had previously seen encouraging inactive businesses to confirm their data: