Understanding Google My Business & Local Search
Google Local Questions & Answers Rolling Out to Mobile Browsers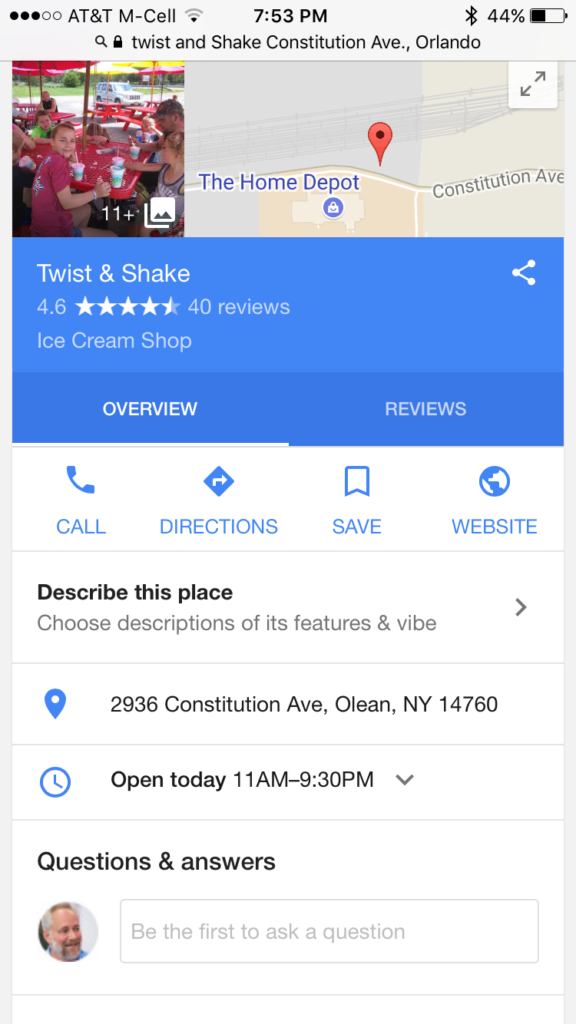 Google Local's Q & A feature is now rolling out to mobile browsers on the iPhone and Android. On the iPhone the feature is visible on both Safari and Chrome.
Sergey Alekov, an SEO specialist in Toronto, was first to notice the products increased visibility.
When Questions & Answers was released for local Knowledge Panels earlier this month, it was only visible from within Android Maps and only editable by business owners. Earlier last week editing was opened more broadly.
The feature has not yet rolled out to the iOS Google App or Google Maps but I assume that it will at some point show up. Probably sooner rather than later. I also assume that as Google gets more comfortable with the product it will ultimately show up on the desktop as well.
The rollout to mobile browsers and iOS make the feature significantly more visible to the public and thus much more likely to attract crowd sourced content to your Google local listing.
Now is the time to start posting your own Questions & Answers to your branded Knowledge Panel. For some ideas on how to proceed see my see my post 11 Tips to Optimize the New Google.