Understanding Google My Business & Local Search
Google My Business Updates Insights Download Reports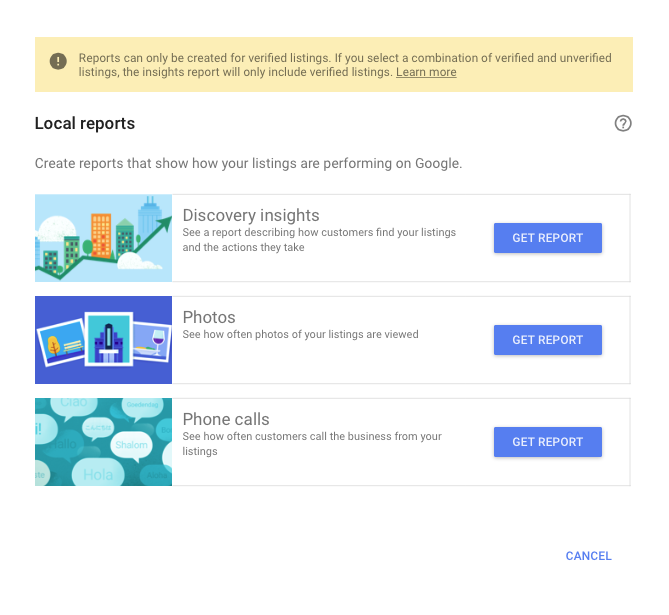 Google, the past few days, has been rolling out a new capability with the down load Insights feature that now allows for spreadsheet data to be downloaded about Photos and Phone Calls in addition to the general Insights data that has been previously available.
The feature, generally available since April, now allows additional details focusing on just phone calls or photos to be downloaded as well. The feature is available for both single listings in a dashboard, a group of listings via the card view or for bulk listings via the list view.
First reported by Thibault Adda on Twitter as available in bulk and a more complete report from Laura Gallinger on July 11th, the SEM Analyst at autoTRADER.ca, the feature now appears to be more broadly available. (PS an apology to both for not publishing sooner but it has been a busy week.)
A somewhat unheralded capability of the feature, in addition to being able to download data for all listings, is to allow you to download aggregate data for only some of the businesses in your dashboard by searching on that subset. This is handy if you are preparing reports for subsets of clients in your agency dashboard.
Here is the sequence: