Understanding Google My Business & Local Search
Google Messaging Rolling Out to More Dashboards
Update: Google has confirmed that Messaging is officially rolling out. See the Messaging FAQ here.
There have been numerous reports today of Google Messaging, the direct from Knowledge Panel SMS chat feature, rolling out more broadly.
Whether this is an early rollout or a late test, it is hard to know as Google has not yet announced anything. The rollout does not seem to be veritcal specific as it is showing up in everything from lawyers to hotels and restaurants but not in all that I have checked in each category.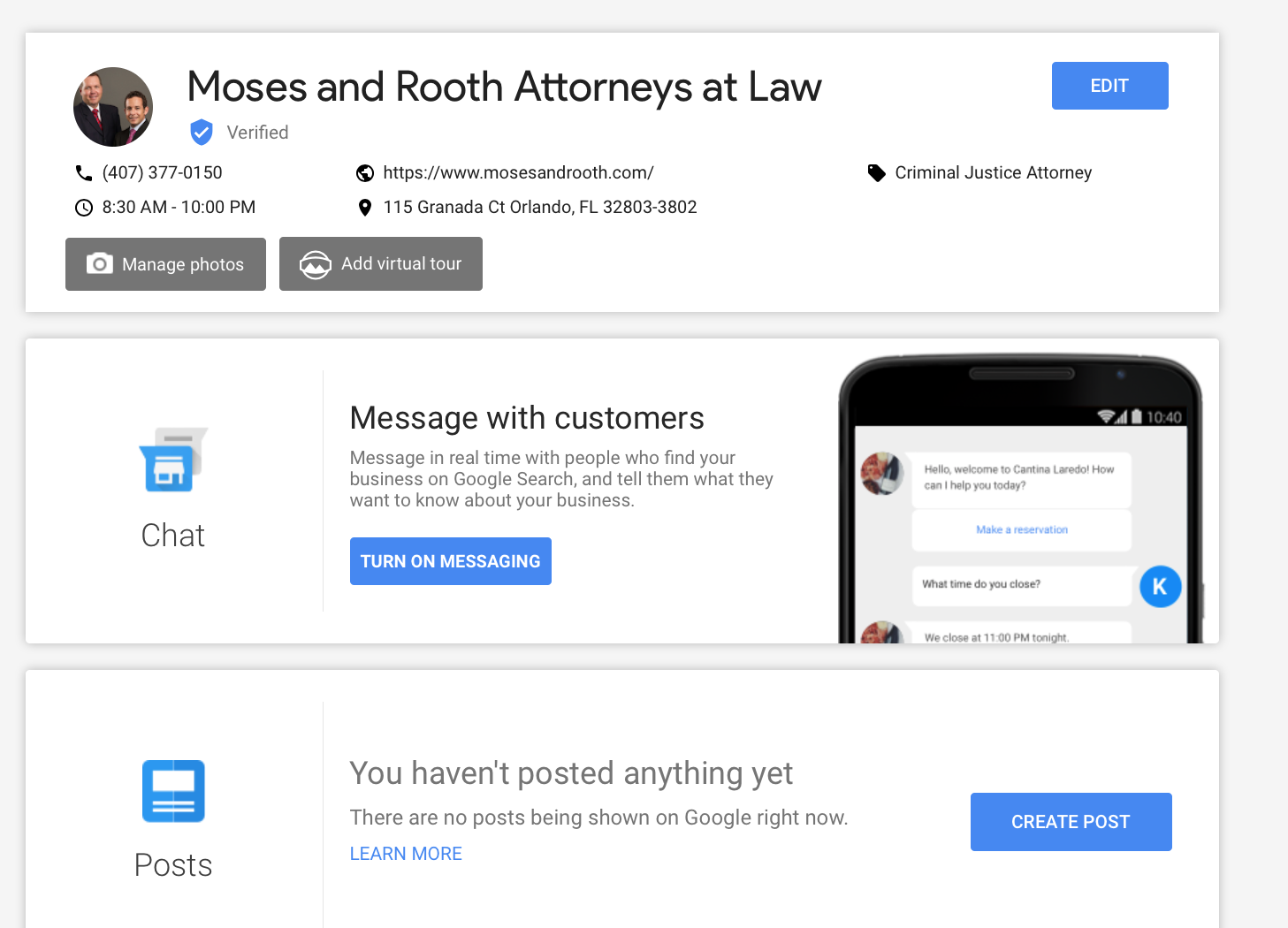 The product was first trialed in November, 2016 and has been in an active public beta for a number of months. The Help Page. titled Chat with your customers, has not been updated to note that it is anything more than a pilot. But given Google's recent product rollouts of Websites and Posts, it is not hard to believe that release is imminent.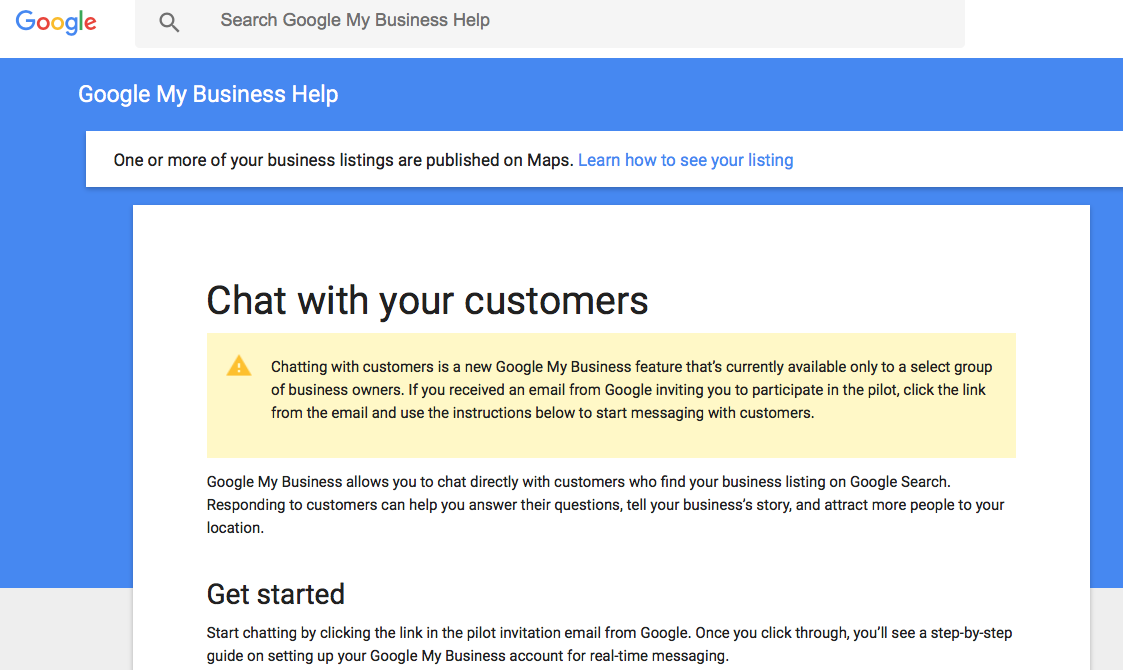 The product allows the business to "listen" to the messages either via SMS or Allo. Customers are advised on the typical business response time.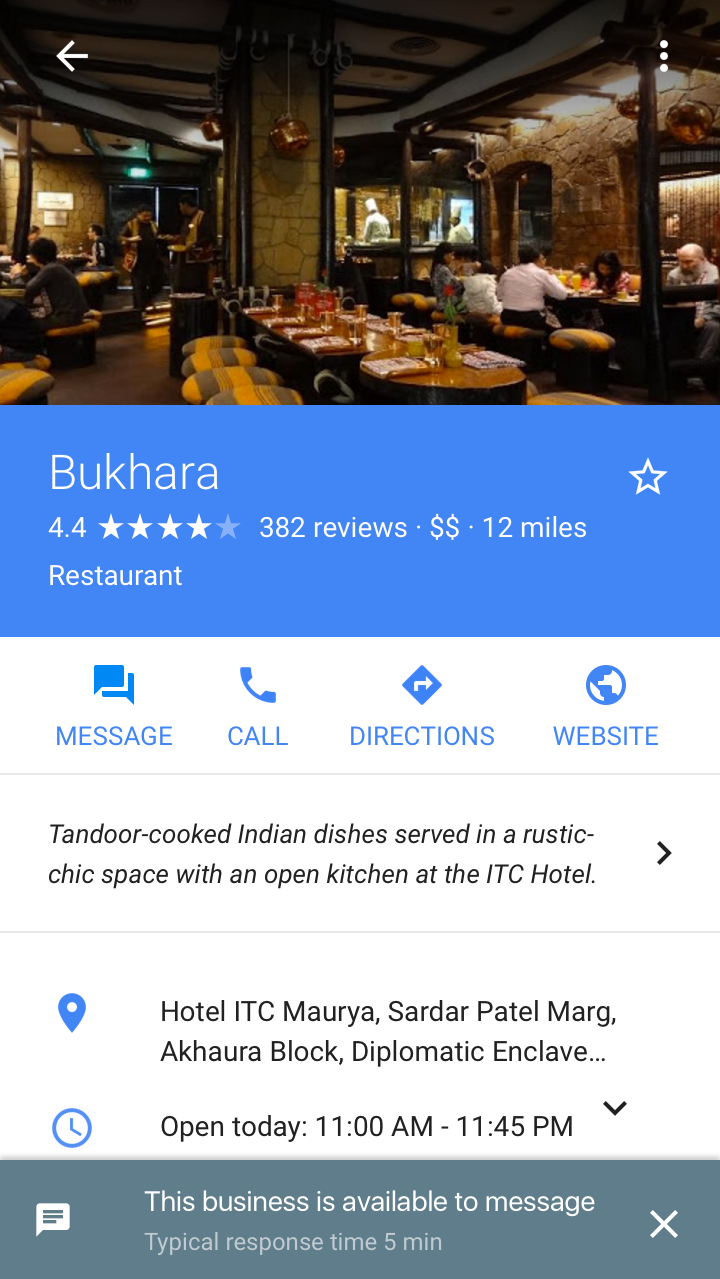 Google has been giving business owners more and more reasons to visit the front page of Google for their brand search. It seems that with Messaging, Google is attempting to give consumers a reason as well.
Are you seeing Messaging in your dashboard?