Understanding Google My Business & Local Search
Yelp Dramatically Improves Mobile Search Experience*
Yesterday Google announced that they were starting to finally roll out their interstitial penalty. Meant to improve mobile user experience when accessing a site the penalty targets sites that:
Show a popup that covers the main content, either immediately after the user navigates to a page from the search results, or while they are looking through the page.
Displays a standalone interstitial that the user has to dismiss before accessing the main content.
Uses a layout where the above-the-fold portion of the page appears similar to a standalone interstitial, but the original content has been inlined underneath the fold.
Yelp was particularly guilty of the above the fold interstitial behaviors. In fact this is what led to my twitter tete-a-tete with Mr. Stoppleman. He suggested that I delete my account when I noted how consumer unfriendly Yelp's attempt to drive app usage was.
Today I see that the Yelp mobile experience has dramatically improved.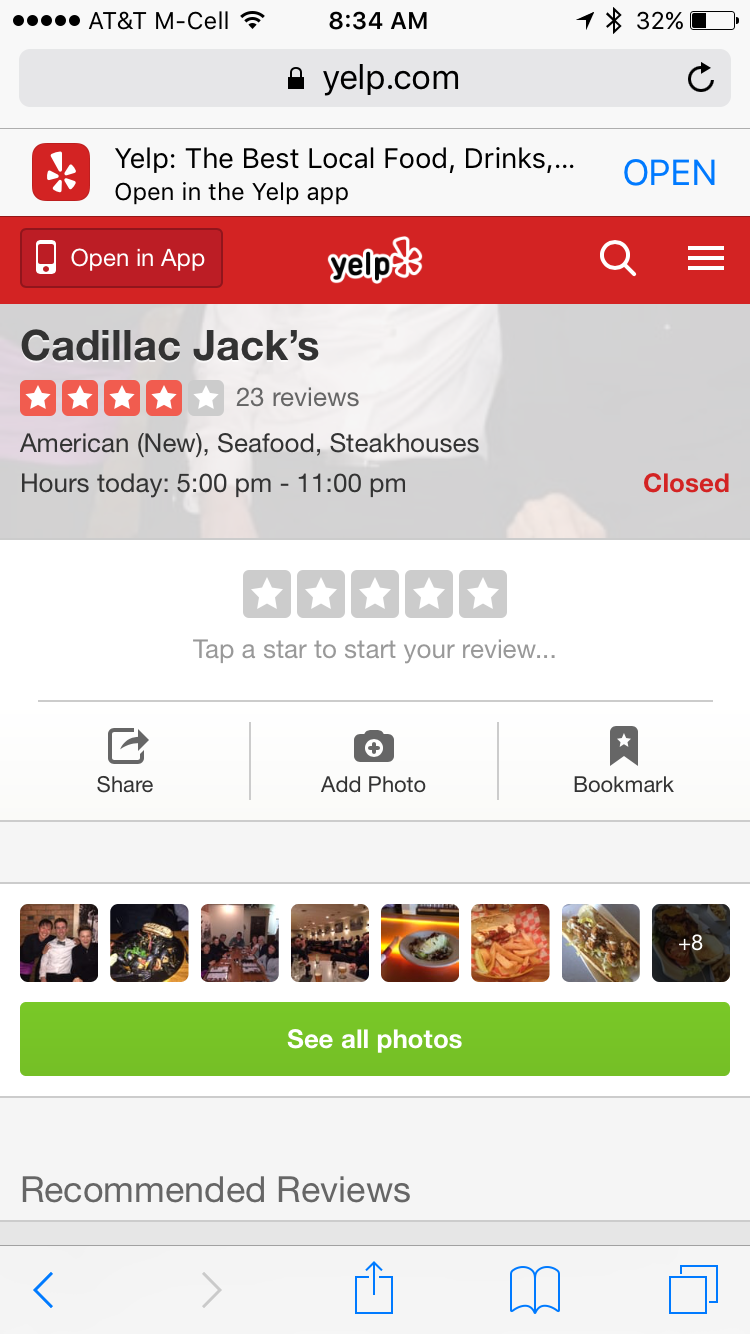 * Big surprise that, despite Yelp's complaining about the Google interstitial penalty as anti-competetive, under pressure of their own penalty, finally fixed their mobile experience. Sort of. Unfortunately while it works better from Google to the mobile web result, the Yelp Open App button always takes me to the App store rather than directly to the app.