Understanding Google My Business & Local Search
Google Hotel Local Packs Now Showing Paid Tag Promo
Remember back in 2010 when Google rolled out "Tags" to allow for paid enhancement of your local listing? Well, at least in the Hotel world, its deja vue all over again as these paid insertions into the free Local Pack seem to have made a comeback.
The Local Pack which has been the last bastion of "free" placement as Google seems intent on monetizing just about everything may soon come with its own up-sells and add ons and paid doodahs hanging from the rafters.
I spotted this when search for Hotels NYC today on the desktop with a similar result on mobile: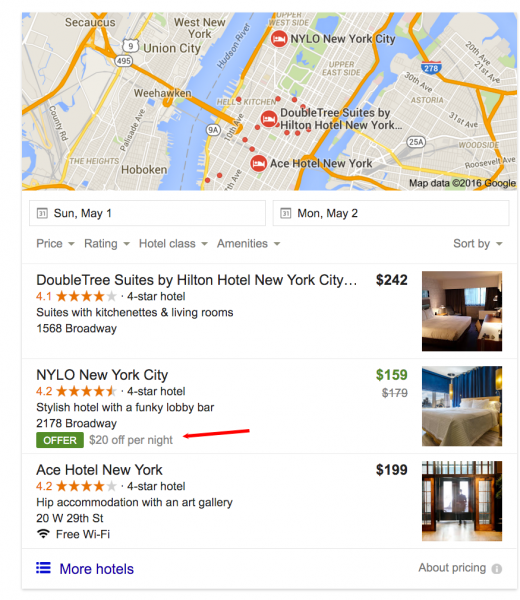 Tim Capper, a local SEO in the UK that spends a lot of time in the Hotel world speculated that this new Tag like form "is coming from within Google Hotel Ads". He noted that "Hotel ads are really ramping up and I saw in the UK for the 1st time independent hotels using the platform".
Google Tags (aka Enhanced Listings) were first seen February, 2010, rolled out in July of that year and discontinued by April 2011. At the time, I hypothesized that Google was looking for the next big thing to lure small businesses into advertising and these didn't make it. Now it appears that rather than looking for the next big thing for local they are just striving to monetize every nook and cranny of local left where they can cram a commercial message. This fits in with Google recently adding ads to the Local Pack (ht Brian Barwig and Michael Wallace).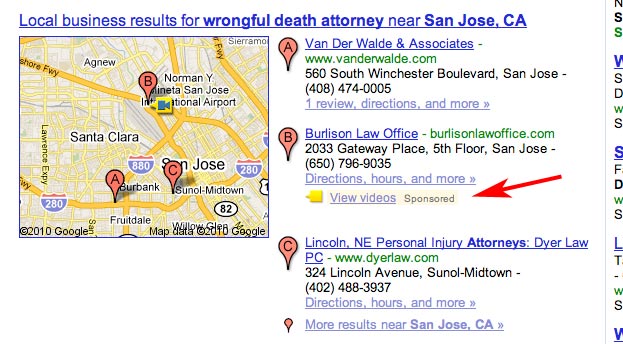 Here is the same Tag on the mobile search. Note how much more visible it is on the screen: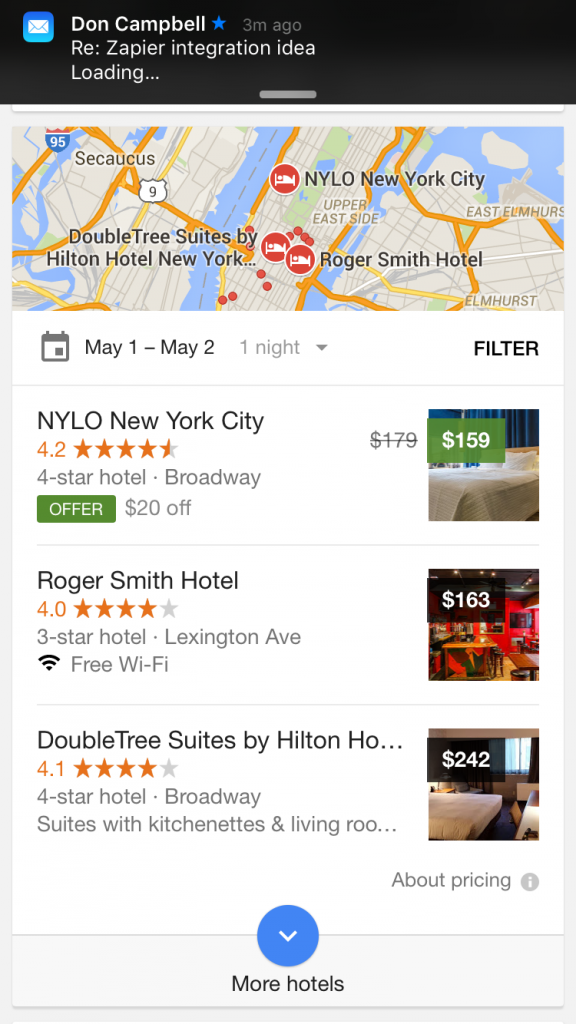 If you follow the incredibly "discreet" About pricing link at the bottom of the Local 3 Pack you are lead to a section of the Google Help files that now note:
Hotel prices
Hotel prices come from Google's partners who use a service called the Hotel Prices Application Programming Interface (API). Learn about the steps and ongoing tasks that partners take to send prices to Google.
Sometimes our partners offer special lower prices that aren't available to everyone. For example, a price might be available only to people who are signed in to their Google Account or on a mobile device. To find out if the prices listed aren't offered to everyone, select Information Learn more details.