Understanding Google My Business & Local Search
What Does Google's Immersive Search Experience Look Like via the Mobile Pack Results?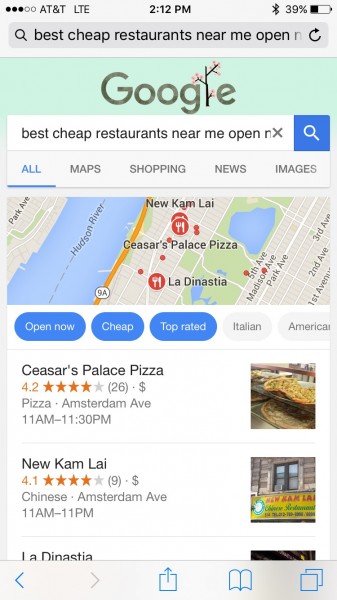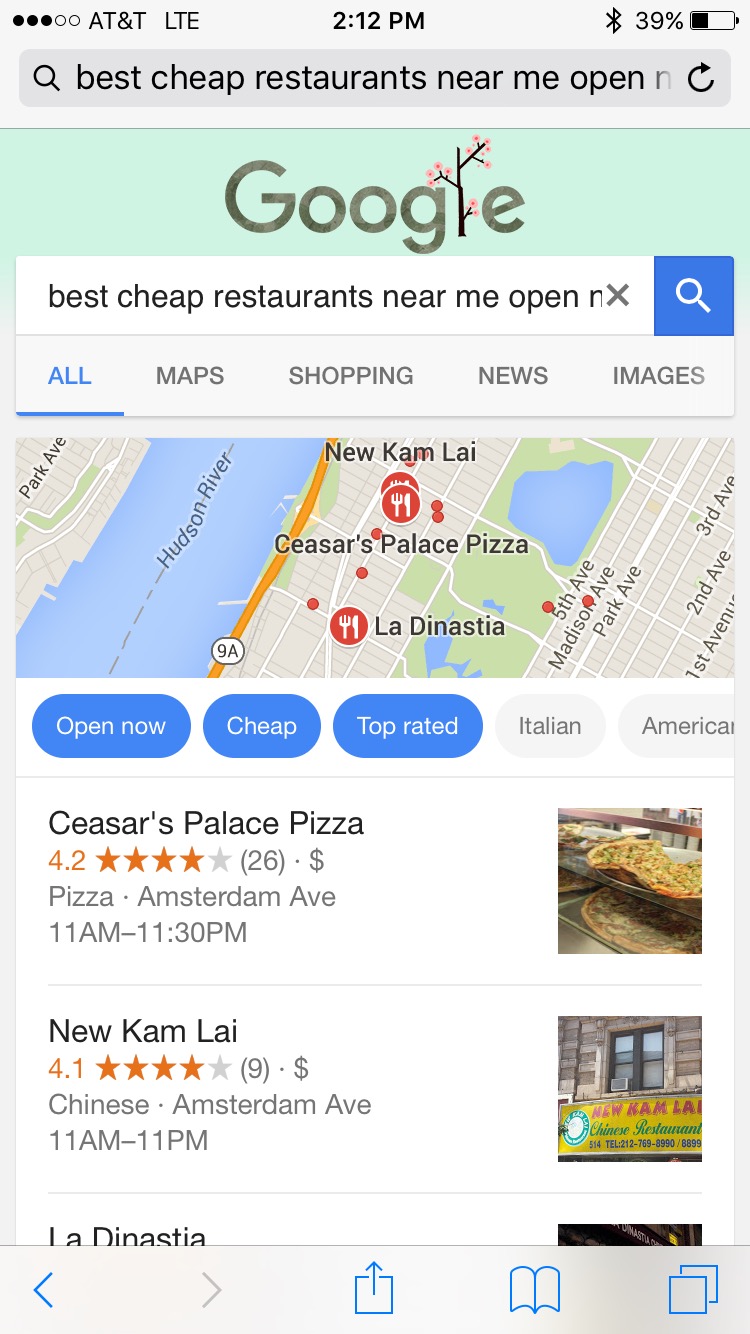 On mobile, Google has been slowly moving towards "immersive search" as the local search experience. Google's goal is to allow the user to get all of the information that they need via Google, never having to leave for another site. We saw this very dramatically last week with the introduction of Google Destinations. We see another example of this immersion in the current Local results on mobile.
To do this Google is providing their own and other's content (but hosted on Google for speed of course), multiple paths and numerous related carousels so that once a searcher has moved down the proverbial rabbit hole by entering the Local Finder, every piece of information about the local search is immediately available to the user until such time as they have made a choice and either executed a transaction, called or visited the website of one of the search results.
The logic appears to be that if they can't monetize via adwords on the first screen in the mobile search results, they will keep the user engaged ever deeper and longer in the local results and thus gather viewer and conversion data. If they can't get you on the click they will get you on the clock.
Watch this video to see how a user, once they select entrée to the Local Finder on mobile is first presented with an infinite scroll, and then as they dig into the results numerous alternative paths to explore including the new expanded "People also search for" functionality as well as StreetView, interior Streetview Trusted, reviews, leave a review etc.
In the restaurant industry there are assorted calls to action for transaction completion available to the user as well including booking a table and ordering food to go. Most significantly note how Google has totally sucked up Menu content and is now presenting that content completely within the context of the local Knowledge Panel not on a 3rd party site and the content is hosted on Google.
While not as "immersive" even standard local searches offer much of the same experience although with obviously less detail. I recorded this video as I was looking to see where Independent Motors, a car repair facility in Boulder, showed in the search results on behalf of another client.