Understanding Google My Business & Local Search
Don't Call A Plumber – Call (or Text) Google Concierge

Google seems to be experimenting with a new enhancement of their Home Service Ads product which allows consumers to just call Google directly when searching for a plumber rather than searching for one and completing the transaction via the Home Services interface.
Joe Goldstein spotted this Google ad on a search for "Plumber Los Gatos" which encourages a user searching for plumbers to contact Google directly.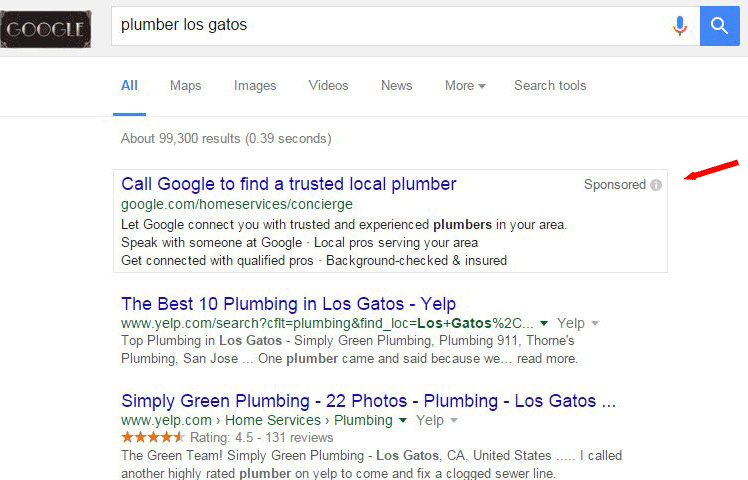 When you click through the link provided in the ad you are taken to this page and encouraged to call or text Google directly and discuss your project with "with a home services expert from Google". They will have appropriate plumbers call you to quote and book an appointment.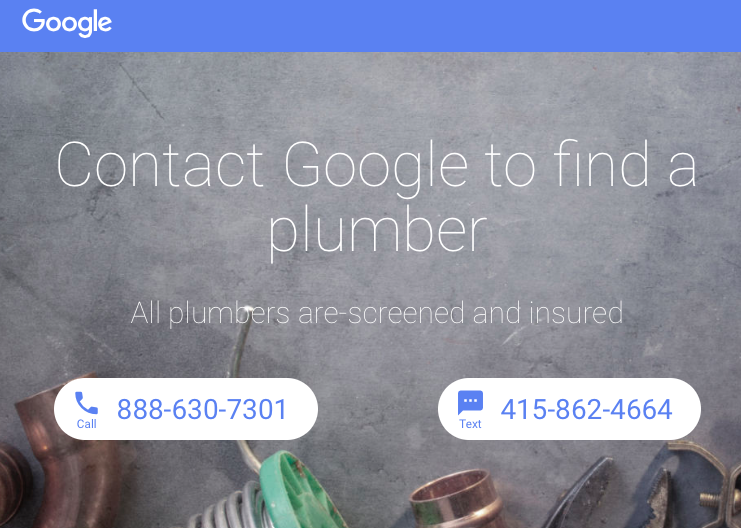 The product does not yet appear to include a specific name but exists at the URL: https://adwords.google.com/homeservices/concierge and thus I am calling it Google Concierge.
The service appears to simply emulate the process followed in their Home Services ads introduced last July but reduces the consumer steps to simply calling and having Google complete the process rather than clicking on the few options to complete the process via Google themselves.
We do the research, you choose the right plumber
All the plumbers we work with are thoroughly pre-screened and insured. You get a full quote from each plumber before work begins, and you decide who to work with.
Interestingly the ad replaced any local pack results, any local Adword ads and even replaced the Google Home Services Ad that would normally appeared for that query.
Clearly Google is looking to enter the Home Services procurement space even if it means engaging a human to complete the query as opposed to a search result. It also implies that the current Home Services ad implementation that has been limited to California has not been that successful. Or that refinements are needed before rolling it to the rest of the country.
Even if only an experiment it shows how far and wide Google is searching to make these sorts of efforts a success. That's quite a change for Google that has always relied on programmatic rather than human solutions.