Understanding Google My Business & Local Search
Google's Newest Social Sharing Environment for Business? Google Posts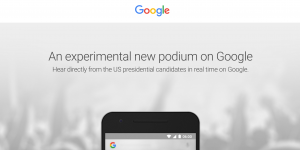 Update: Google has confirmed that this is a test with a very limited number of local businesses. Searchengineland referred to product as "Local Business Cards". However the Verge indicated that Google has yet to name the product.
Google appears to have a new post/stream oriented publishing platform waiting in the wings to replace Plus. Unlike Plus it is currently being given broad front page exposure on keyword searches.
It is immediately available for candidates in the Presidential election AND appears to be available to a select group of beta testers. The new platform allows for a post stream to show up in the SERPS associated with your web page.
The product is being positioned as a real time communication publishing & platform. Their landing page proclaims:
An experimental new podium on Google
Hear directly from the US presidential candidates in real time on Google.

The placement of the stream in search is very obvious and visually very compelling. Currently you can not get immediate access but need to join a waiting list.
I discovered the product while searching for Engagement Rings Buffalo. I have no idea how widespread its distribution is but I searched on this phrase earlier in the week and this was not there.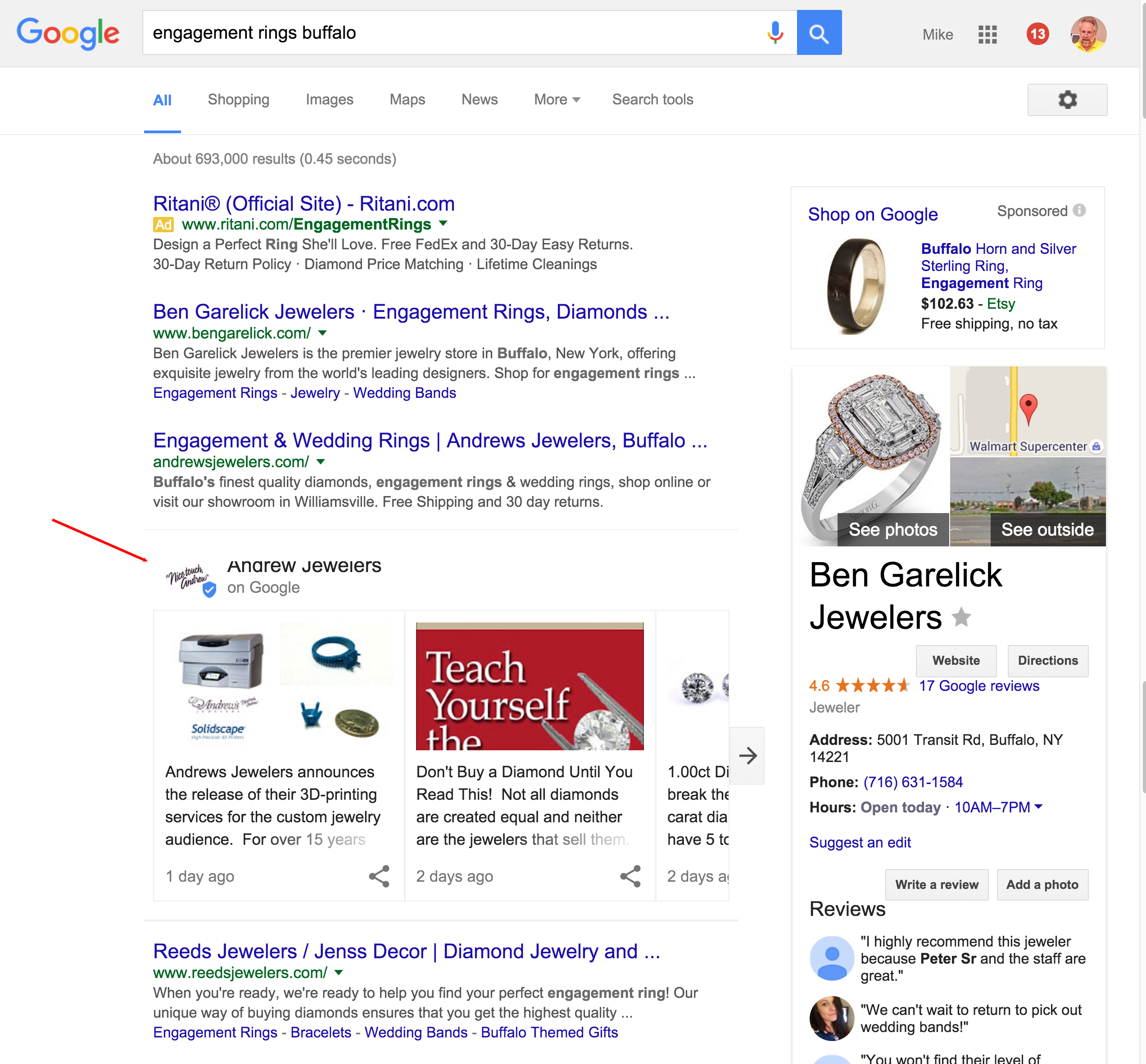 If the final product provides similar placement, this posting product will immediately get both a brand AND a local business following. In the above screen shot, the stream is follows the #2 website and is from a prominent local jeweler. This is the sort of the exposure missing from Plus that prevented it from being a meaningful business communication platform.
Clearly this sort of display plays to Google's incredible strengths and could very well become paid placement that is easy to use and understand by the small business. It could be directly competitive with Facebook Boosted posts.
Posts from the product are available to share on the major social sites and via email.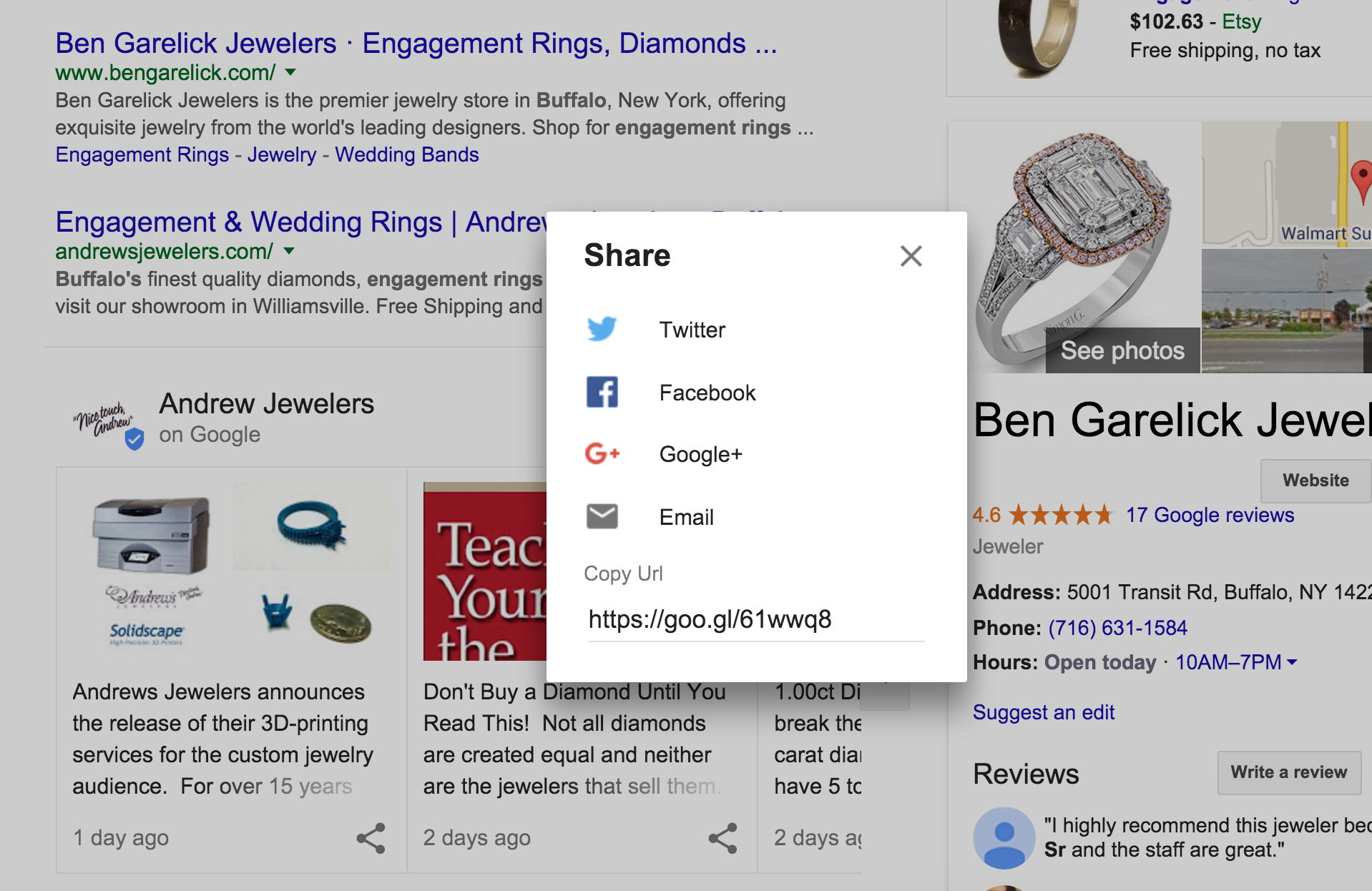 As you can see, the name is displayed prominently above the stream and to its left there is a link that takes you to the complete list of published content which exists on a slimmed down Plus like page.
However the posts do not support direct commenting.