Understanding Google My Business & Local Search
Google Testing New HSA Ad Style in San Francisco Area
Joe Goldstein, who describes himself as a full time caffeine junkie. part time SEO specialist & pretty legit, recently shared with me a new Google HSA ad layout that takes up less room and allows more of the participants to be seen.
Like the previous test, it seems to be only presenting in the San Francisco and Silicon Valley area as searches as near as Oakland present a traditional 3 pack.
The ad format requests both a specific zip code and a service type before presenting a list of potential businesses to choose from.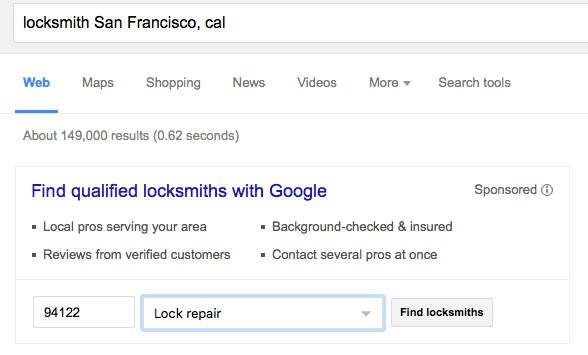 The searcher can then send up to 3 requests via Google to those selected from the list: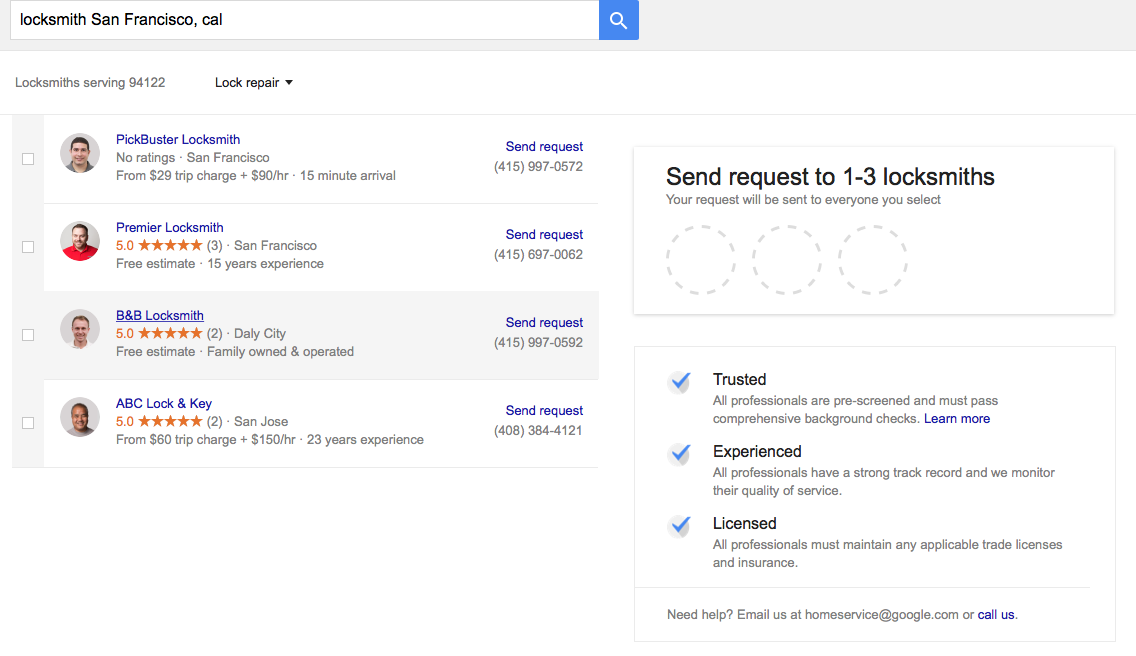 If you select a zip in which no inventory is available you are alerted that the area is not currently served.

The new format appears to replace the previous HSA ad format introduced in July that showed the 3 highest ranking service providers only and required a click to see more. In September we saw HSA tests showing the ad above a 3 pack.
While it is visible at the top of the page and doesn't seem to co-occur with the local pack, I really wonder how many users would actually use it the way Google seems to be hoping versus just selecting one of the Yelp listings with stars immediately below? It seems like it would take a huge shift in consumer behavior before it could succeed.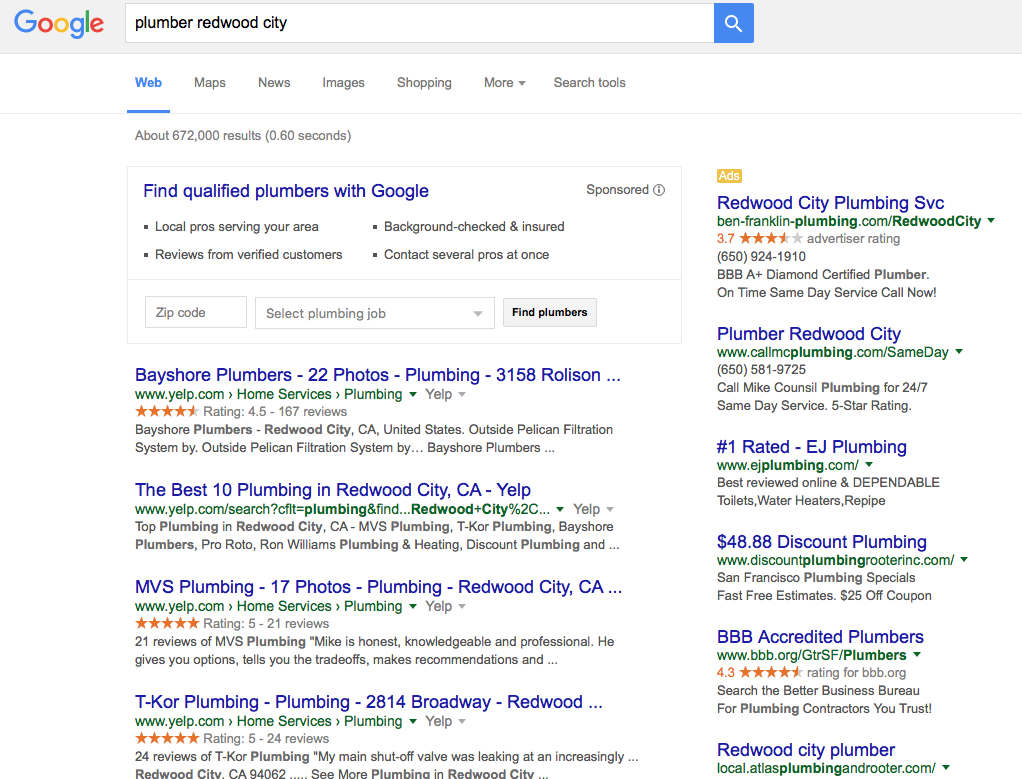 Your thoughts?