Understanding Google My Business & Local Search
Details of Google's Robo Calling Lawsuit Against Local Lighthouse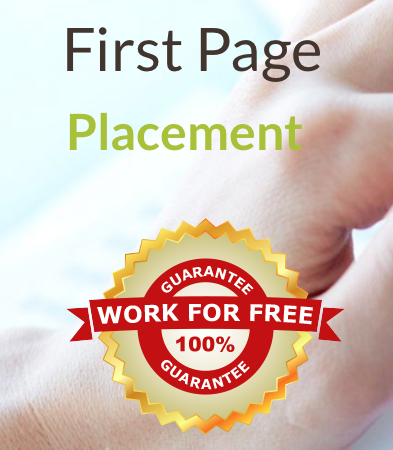 Earlier today Google announced an educational and legal attack on deceptive robo calling that has and continues to run rampant in the local space.
Google mentioned in their blog today that they had filed a lawsuit. I have just read through the filing and it reads like one of my rants against this sort of thing. Maybe Google is serious this time around.
The suit was filed in the US District Court for Northern District of California against Local Lighthouse, a Tustin, CA based local SEO. The filing is a 3 part complaint for Federal Trademark Infringement, Unfair Competition and False Designation and False Advertising.
Here are some of the juiciest highlights from the filing detailing the tactics that we are all too familiar with:

Google is informed and believes, and based thereon alleges, that Defendant makes extensive, unauthorized, and misleading use of the GOOGLE mark and other marks that include  or incorporate the GOOGLE mark
That Defendant's sales  agents have made and continue to make various false and misleading claims during Defendant's  telemarketing calls to confuse consumers regarding the true source or nature of Defendant's services and the relationship between Google and Defendant. These include: (i) claims that Defendant's sales agents represent Google or are calling on behalf of Google; (ii) claims that  Defendant is affiliated with Google or has been contracted by Google to provide SEO services;  and (iii) other claims designed to obfuscate Defendant's identity and foster the mistaken belief  that Defendant and its services are approved, sponsored, or endorsed by Google.
That Defendant  exploits such confusion to induce consumers to enter into contracts costing hundreds of dollars in recurring monthly bills.
Evidence of such confusion is reflected in online consumer complaints and  pending lawsuits by consumers against Defendant. In addition, some consumers have directed their complaints regarding Defendant's sales practices at Google.
On July 29, 2014, Google sent Defendant a letter after receiving several complaints regarding Defendant's telemarketing calls. Google told Defendant that consumers had complained about incessant, unsolicited automated telephone calls, misrepresentations of Defendant's relationship with Google, and false guarantees of first-page placement in GOOGLE search results.
Google demanded that Defendant immediately cease all such actions and bring its  practices into compliance with Google's Third Party Policy. Google also demanded a copy of Defendant's sales script.
 On August 12, 2014, Defendant responded to Google's letter by denying that it  used "robocalls" to market its services or that it harassed consumers with unwanted phone calls. Defendant claimed that it would "take quite a thorough look through the Sales Force Compliance to further our employee training to make sure all policies are being adhered to."
Defendant also denied that it guaranteed certain placement in search engines. Despite these representations however, Google received additional complaints.
On January 9, 2015, Google sent Defendant another letter informing Defendant that it had received further complaints regarding Defendant's telemarketing calls, including reports that Defendant's sales representatives were introducing themselves as "Google Local Listing representatives."
The letter demanded that Defendant stop such misrepresentations and  bring its practices into compliance with Google's Third Party Policy.
Google continued to receive complaints from consumers indicating that Defendant's sales representatives harassed them with multiple, unwanted telemarketing calls, misrepresented Defendant's relationship with Google, and made false and misleading statements
 For example, Google is informed and believes, and based thereon alleges, that Defendant's sales agents have made statements such as: "We're a Google subcontractor," "we're working for Google," "the $100 fee [to initiate Defendant's services] goes to Google," and Defendant's customers' webpages "will show up multiple times on the front page and get what's called 'Front Page Domination.'"
Here is the filing if you would like to read it yourself: Google Complaint Against Lighthouse.
Not to pile on but their Yelp reviews make for good reading as well.