Understanding Google My Business & Local Search
Pigeon Rolls Out in UK, Australia and Canada
Update: Barry reports that it is still rolling out to all English speaking countries except India (thus Indian tech support will not see what you see.)
After a week of rumors and spottings, Google has confirmed that Pigeon has rolled out across UK, Canada and Australia.
What to expect for those of you in those countries? Much of what we experienced here several months ago
A total reshuffling of the Pack results
Narrowing radius around the search area
Crappy results including a lot of bogus One Boxes and too much emphasis on company name in the packs
Spam being highlighted in the search results
In the US, there was also a drastic drop in Real Estate 7 Packs
Fewer 7 Packs, more 3 Packs
We have seen in the US a certain rebound as well. Manny of the radius, which were very small to start have increased. Bad quality listings have started to disappear and the quality has slowly, slowly improved.
Get ready to use the report a problem button a lot in the coming weeks and months.
Example search "Mobile Phone Repair Southampton"
Here is a before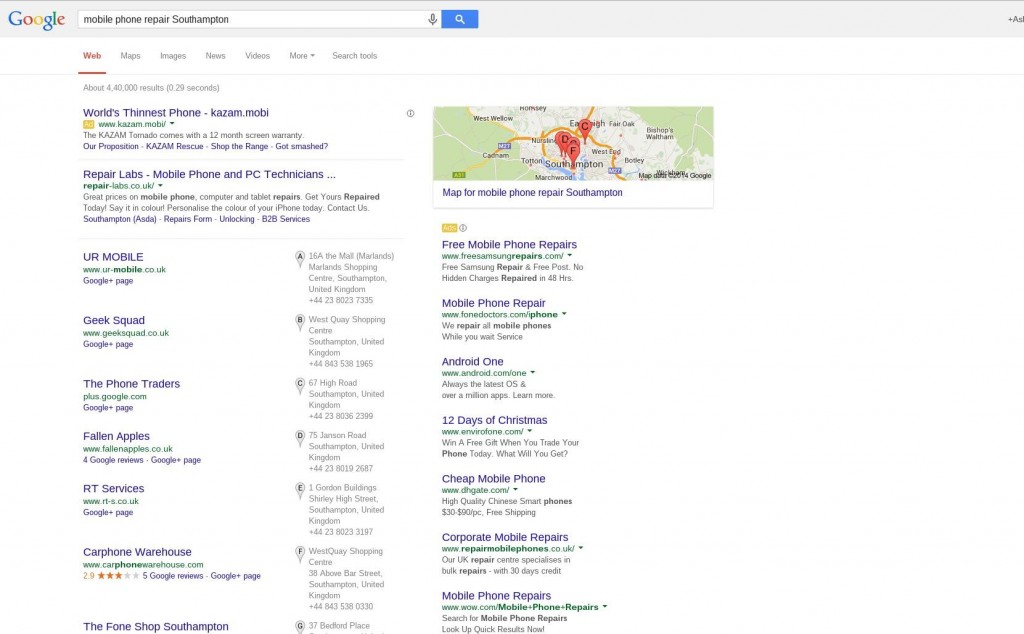 And after (still visible from Germany for example)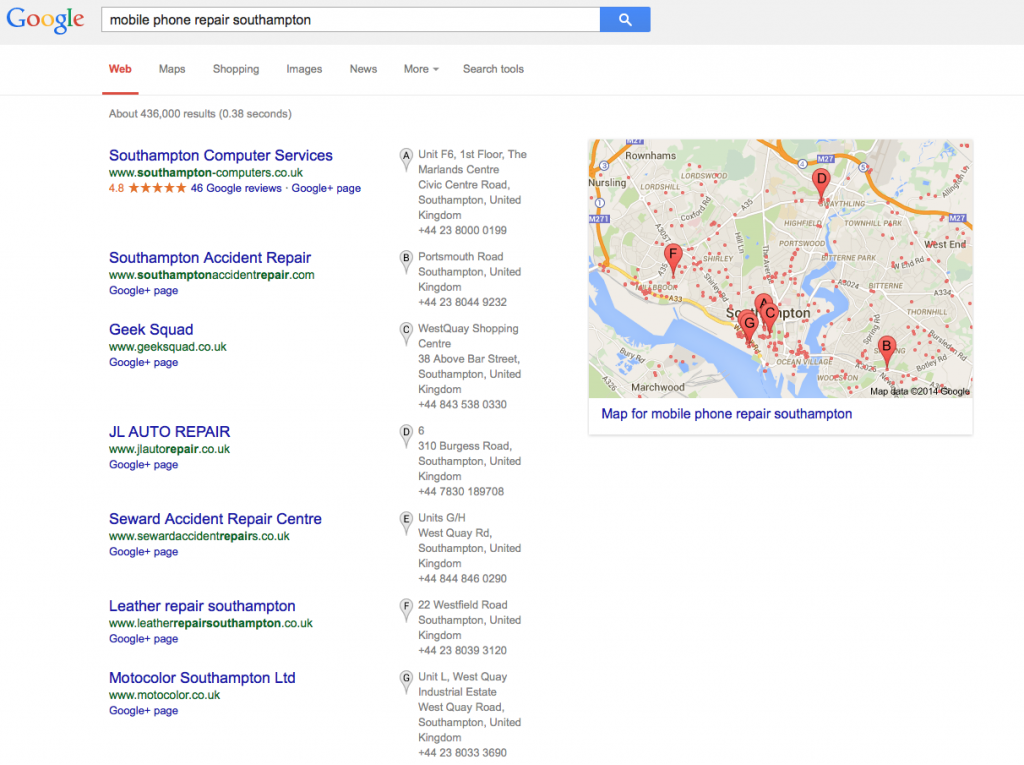 Notice in the after the predilection of companies that have the word repair in their name over companies that actually do iPhone repair.