Understanding Google My Business & Local Search
List Your Business on Apple with Maps Connect
Greg Sterling has reported that Apple has rolled out Apple Maps Connect, a small business listing option for Apple Maps.
The service is dead on simple, designed for one off listings for the business owner or someone acting on their behalf. It isn't clear the maximum number of businesses that can be associated with and verified from within one Apple account and there is no apparent process for bulk uploads at this point.
The process requires an Apple ID to login and then takes you through a 5 screen process to phone verify your business, add the street address, adjust the pin position, add category, hours and social media links (for additional information and verification).
The category selection appears minimal and given the need to navigate into a top category before you can find a specific category, annoying. There are 23 top level categories and each has from zero to 40 or so sub categories. It is difficult to find a given category as it may not be obvious which top category it belongs under and many are obviously missing. Is assisted living a real estate or health care choice? Neither, they don't have the category.
Phone verification is the only verification option available. I did not get to try it but I assume that it will have all of the issues with PBX and VOIP that Google has (it often failed) but there is no fall back to a post card if phone verification doesn't work. The phone verification system seems like it will fall prey to the same spammers, scammers and reprobates that have attacked Google and it will be interesting to see how Apple deals with the onslaught. Perhaps the Apple ID requirement and having a credit card on file will provide more accountability and penalties if one is caught cheating.
The fact that Apple is getting into the listing business argues that Apple feels their local database is not up to snuff (a statement of the obvious). The takeaway is that that their primary business data suppliers Localeze, Factual and Acxiom are not delivering enough freshness nor completeness for Apple's tastes. I often find myself using Apple Maps for directions but falling back to Google Maps or Yelp for location information.
The other possible reason could be that perhaps Apple has some desire to have a direct relationship with small businesses going forward. It would make sense given their Payment and iBeacon strategies that they may want a direct one to one relationship with more store fronts.
Love to hear your impressions.
Update 10/22
Phil Rozek has scraped the Apple Maps Connect categories and made them available on his site. He notes that there are only 671 of them so get ready to be frustrated.
Gregory T'Kint added that this rollout is US only.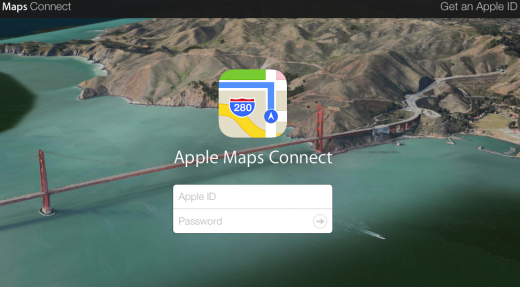 For more screen shots: