Understanding Google My Business & Local Search
Google Review Snippets – Hall of Shame Favorites
Front page, full sentence Google review snippets are in full swing and I can't take my eyes off of them. I have spent more time than I should looking for front page examples of smb armageddon. And I am finding them even on more highly rated businesses. And they can certainly add "color".
Its still not clear exactly when or why Google includes certain snippets or no snippets at all. For example here is a knowledge panel for a hotel in Chicago with 22 reviews, some within the past 4 months, many within the past year and yet nary a front page panner. And there are some doozies in there.

But here are some of the ones that I have seen on the Knowledge Panels that have struck me as powerful examples of what a business DOESN'T want to happen. There is no hiding any more. It will be interesting to hear from some owners once they start seeing these.
Bottom line is that a business with bad service can run but they can't hide.
Please share your favorite "hall of shame" examples.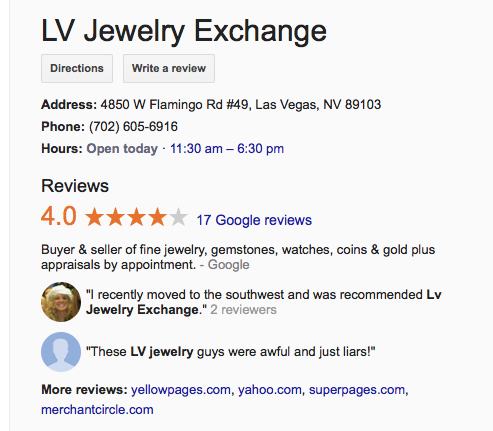 ——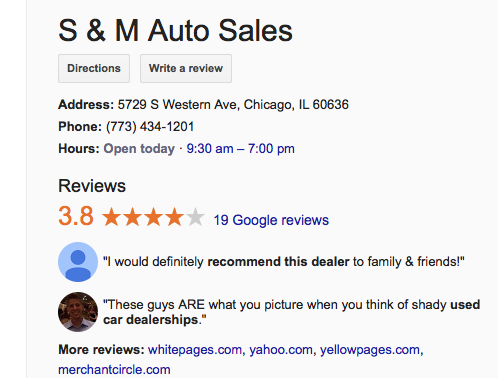 ——
——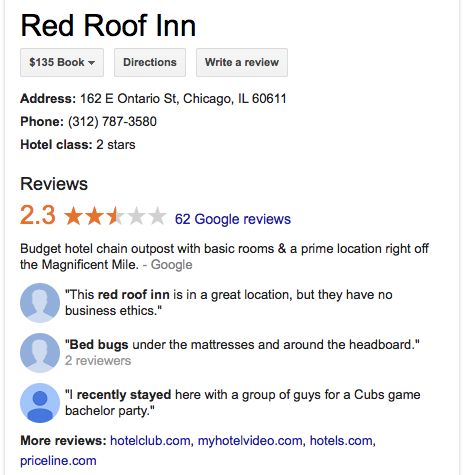 Although this example from the other day is still one of my "hall of shame favorites":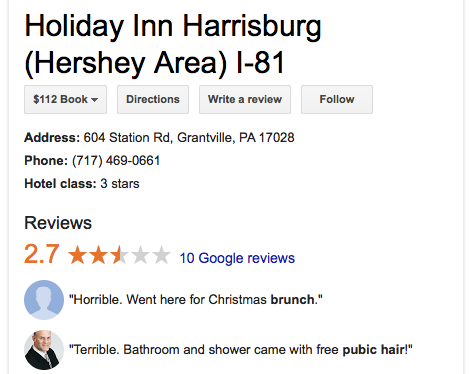 Some others:

—–