Understanding Google My Business & Local Search
Google Mobile Search Results for Hotels, Restaurant and Other Entertainment Locations Updated
Google announced yesterday that mobile searchers would now be able to filter restaurant results more effectively. It appears that the mobile display for restaurants and hotels has also been updated and hotels also offer a filtering option. These new results are also showing for museums, music venues and amusement parks. The list of location types is very similar to those that return the carousel on the desktop.  The change applies to both iPhone and Android clients. H/t to Linda Buquet. This was reported in her forum yesterday.
I presume, like the carousel, that it is US only. Can someone confirm that?
Only three results are shown in the initial search and all locations and all results that display like this (amusement parks, music halls etc etc) offer a filter option if only by rating.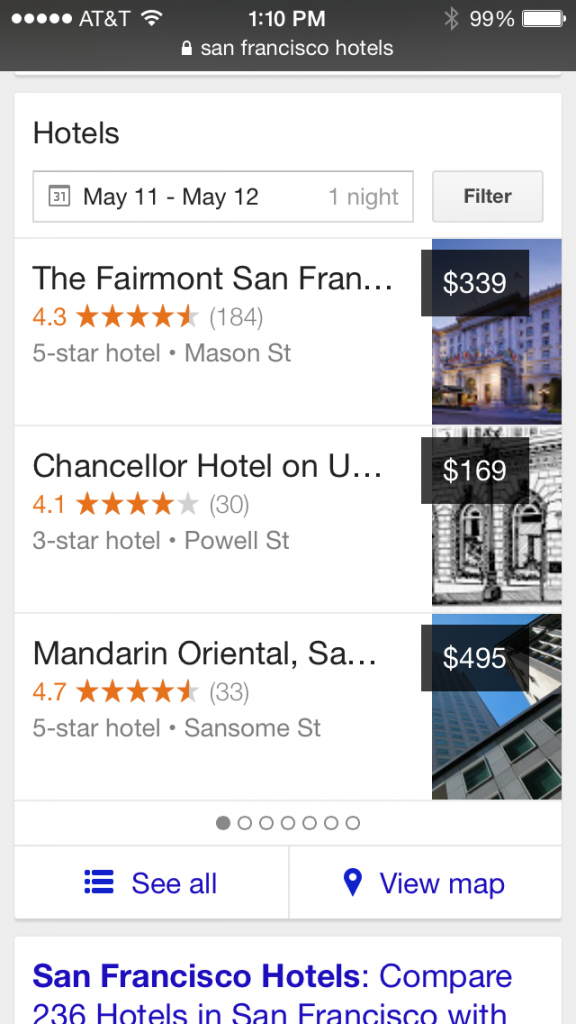 When you select "See all" you are presented with a longer list and no organic results.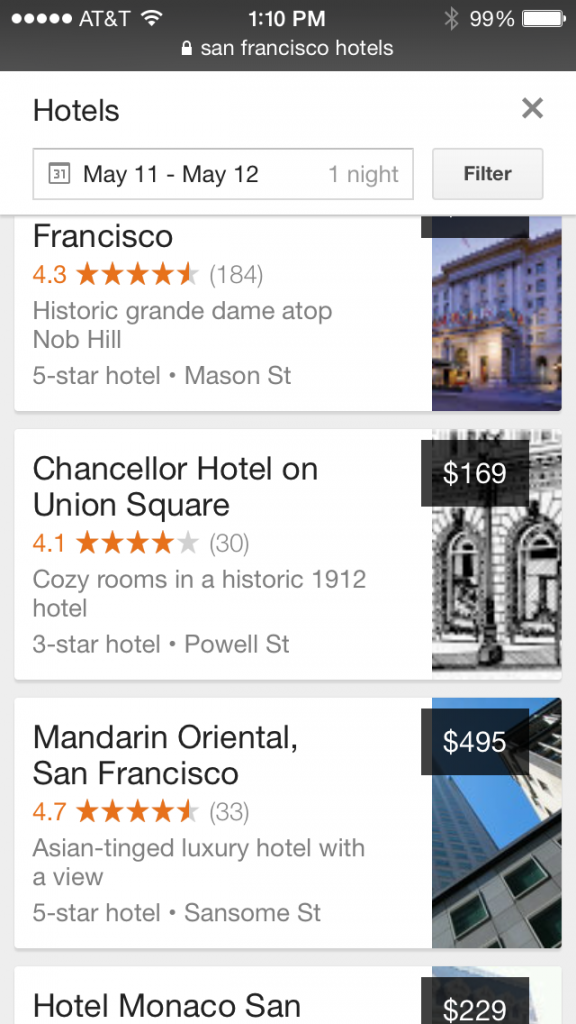 When you click on the calendar you are offered the ability to select a date range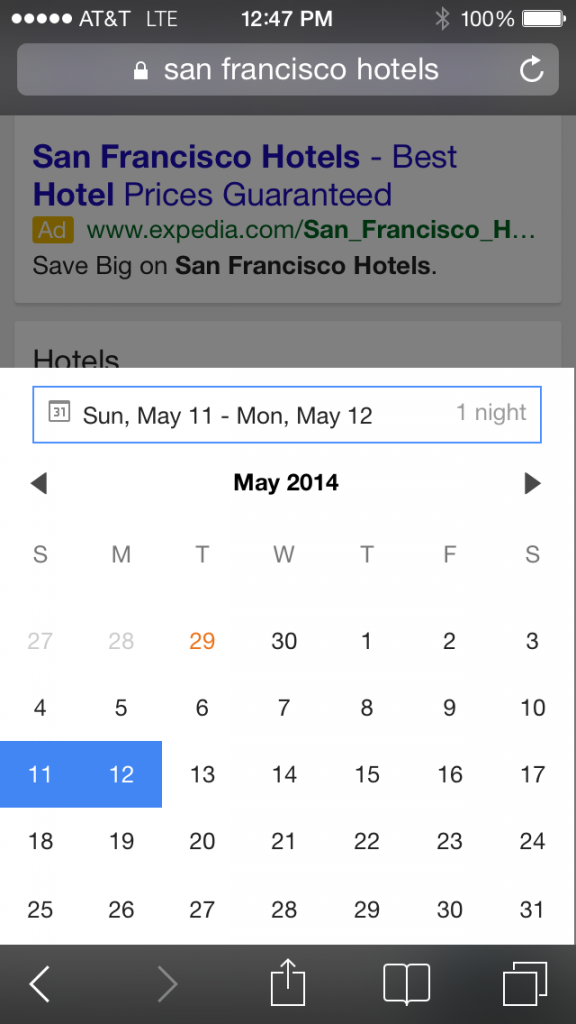 Hotel filtering allows choice by class and rating: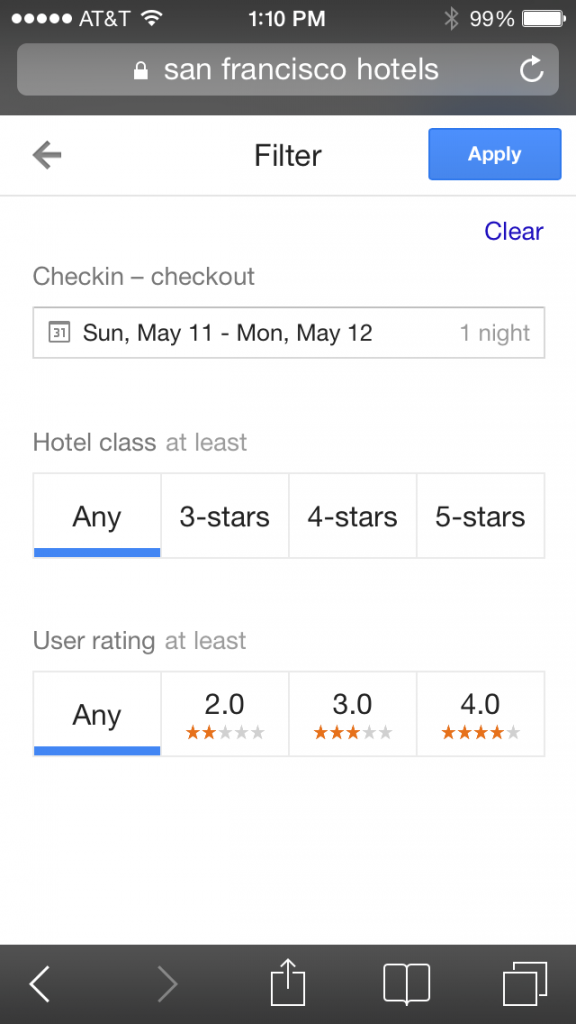 This may have been there before but when you drill into a single hotel property you can now book from the mobile screen: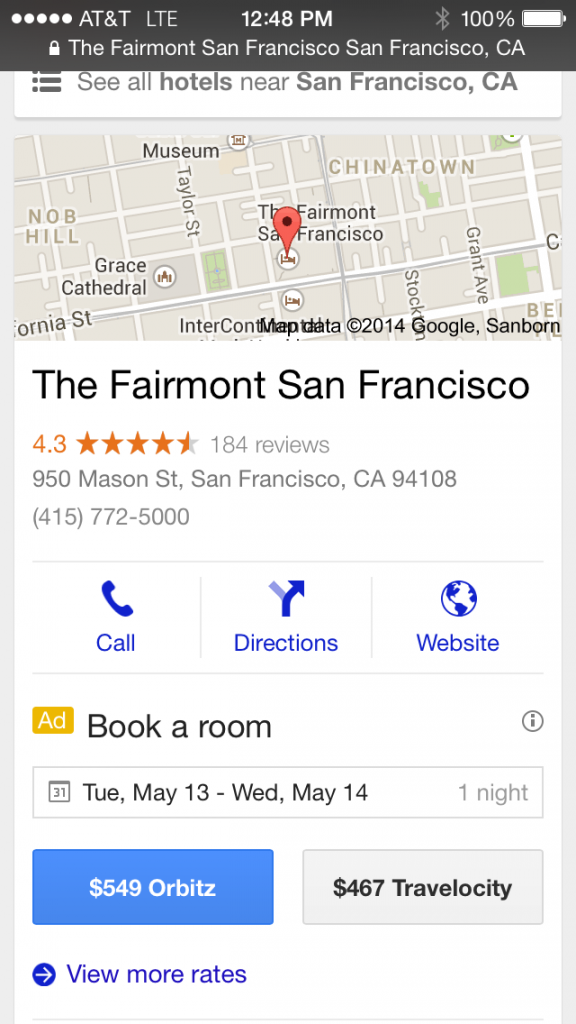 Restaurants have a similar new display treatment: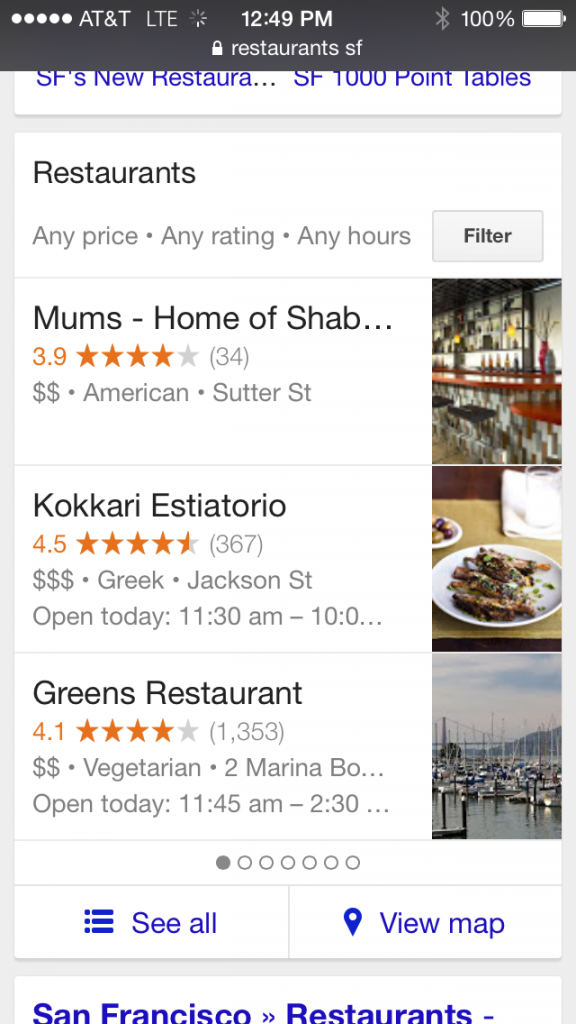 And as noted elsewhere the ability to filter by price and ratings.