Understanding Google My Business & Local Search
Google Places Blended Results – Photos MIA
UPDATE 4:00 pm: I sent the following inquiry off to Carer Maslan this morning: "I see that today ALL photos and graphics are missing from local blended results on the main search results page. This search showed photos Sunday/Monday but not today. Is this a new  normal?"  His answer:
Yes, but as you know, the "normal" is continual iteration. 😉 This UI is just another iteration in finding the best presentation for certain types of queries like the categorical ones you mention.
It was pointed out to me by Su at the Inn at Tanglewood Hall and confirmed by observers worldwide that photos that had often  been embedded in the blended results are gone from ALL results at the moment. I also believe that the red pin is smaller as well. Whether this is the new normal or just another test is not yet clear and I have asked for clarification from Google.
This search was showing images when last viewed 48 hours ago and has consistently done so in the past (click to view larger):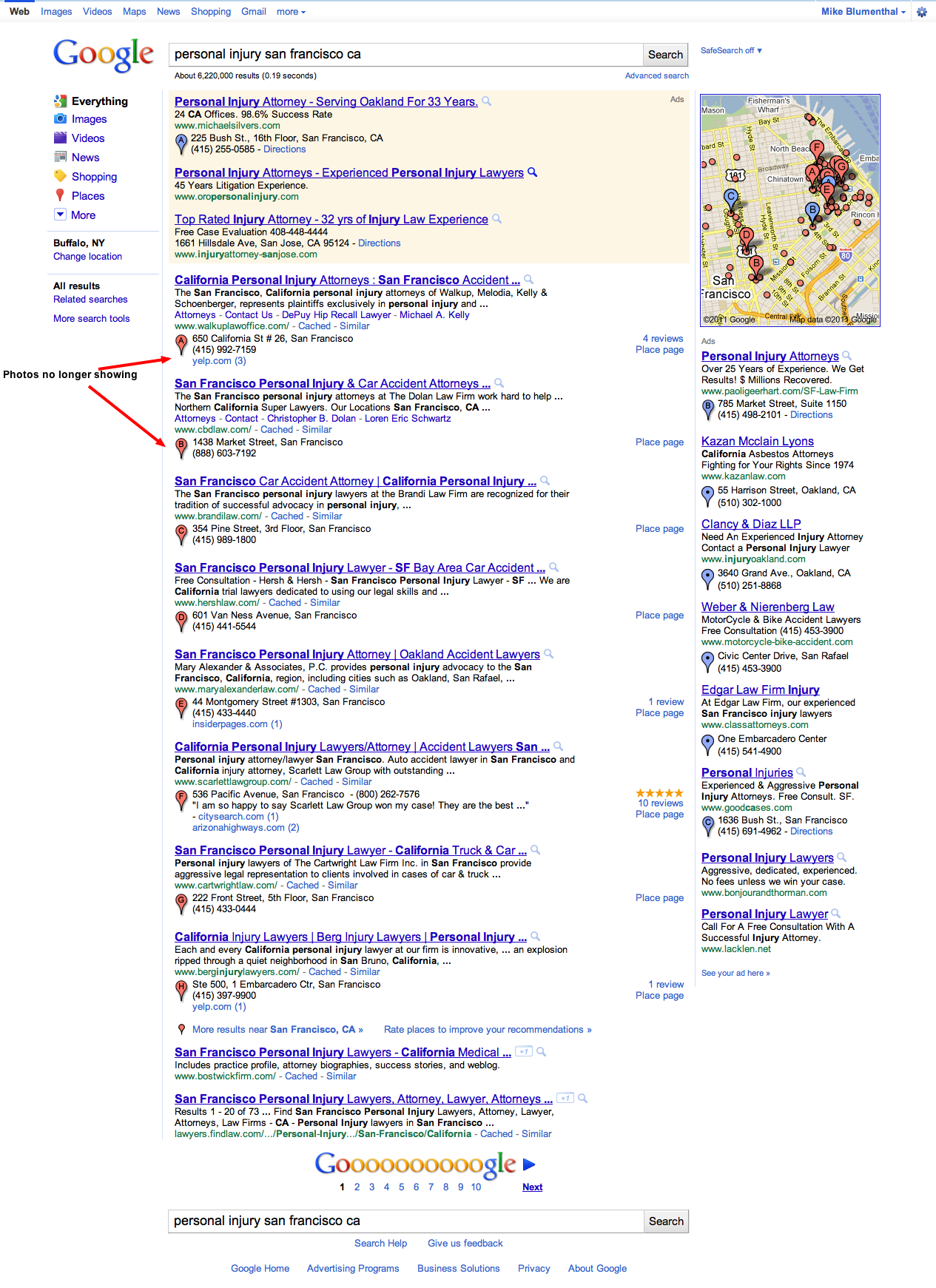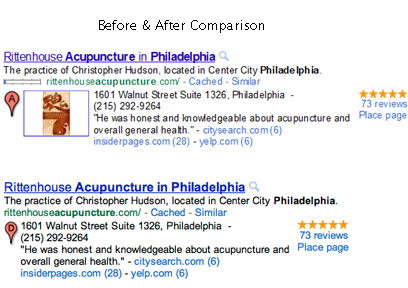 I could not find a recent screen shot of blended results from the recent past so I stole one from Linda Buquet for comparison. When sized to the same pixel heights the local results take up less width on the page due to the photo being gone and the pin being down sized.
Clearly photos made certain local listings stand out on the page. It is an axiom of our industry that they increase click through rates. Is it possible in this age of ever increasing monetization at Google that they discovered that the images lowered click throughs on the ever increasing number of localized and Boost ads?
PS Note the incredible number of PPC ads in the above screen shot that are either Boost or Adwords with location extensions.
Update 2:20: Here are some great before and after shots of the same search (provided by Abby of Compass Internet Solutions) for the search Mold Removal Daly City:
Before (click for actual size):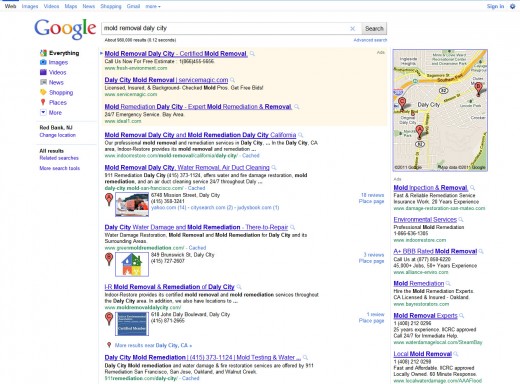 After (Click for actual size):