Understanding Google My Business & Local Search
Google Places and the Professional's Place Pages – Should there be multiples?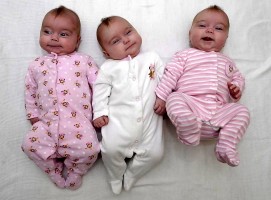 Many, many professional practices and clinics have multiple practitioners. Google Maps is all about the Place. In the past, Google has made it quite clear that there should be one listing for each business.
However, Google when assembling data about these professionals, often gathers both place and practitioner detail to create Places pages. Thus often there will be a clinic page as well as a number of individual professional places pages.
I have often wondered whether one should keep the individual listings or consolidate them into one to best conform to Google's guidelines and practices. Historically I have, when appropriate, consolidated the listings into a single listing. While that strategy consolidates all citations and reviews it often creates ongoing work. It becomes necessary to check the and purge the index as the individual listings continue to flow in.
I decided however, to get Google's "official" opinion on the matter so I asked Ari Bezman, Google's product manager for the Local Business Center Google Places as to how Google thought this situation should be handled.
MB: What is Google's recommended practice in regards to handling the multiple listings that most professionals and clinics end up with?
Should we endeavor to have one listing for the practice Place and merge all of the doctors (or whatever) into the one listing or should a we endeavor to keep the individual doctor listings?
Ari: Each doctor (or other independent professional) should have their own listing, with one more listing for the clinic.
MB: A related question is that often the Doctor listings come into Google with a format of Dr Name: Speciality . Is that the preferred business name or is just the Dr. Name preferred?
Ari: The name should just be Dr. Name. The specialty should be in the category and/or the description.
MB: What about in practices (say legal practices) that have a ton of low level professionals who come and go but the practice really only wants to be known by their place and trade name. Is there anything wrong with them claiming the many spurious records into the master record?
Ari: It really depends what the individually "contactable" parts of a business are. We'd like to have one place page (and so one entry in Google Places) for each one of those. So, that definitely means one for the law firm, and then one for each department or professional that is willing to receive cold calls/emails/etc. from new customers. There's no reason to list internal/back-office departments or people. So I'd say it depends on the law firm and how they represent themselves in the real world and in other media.