Understanding Google My Business & Local Search
GoogleSpeak – "We currently do not support the location" = Banished?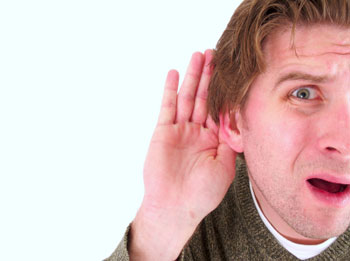 Google Maps has never been great at providing meaningful feedback in the Google Places management area (aka LBC) to businesses that encountered errors in entering their record or when being given a penalty. For a while this trend was improving as the messages were getting more specific and meaningful and at one point last fall, Google's Joel Headly responded to my post complaining about the ever onerous "Flagged Waiting for Content Check" message, by saying publicly that "I take responsibility for this. I'm working through this issue now, and I expect to improve the experience for users by the end of the year".
But we seem to have taken a big step back with the "We currently do not support the location" message now being applied in several situations, none of which make sense to the small business person making the edit.
The message has meant that Google hasn't fully processed your recently added site and that they had not yet fully integrated the listing in the index. Thus users would generate the error when viewing their stats or viewing the listing in Maps too soon after creation of their listing. If you stopped backed a few days (up to 12) later, you would find all is ok.
Apparently though, the message now also means: Your listing is not in compliance with the Guidelines and is not showing on Maps.
This answer was recently provided in the forums by Google Employee Helen to a poster whose listing had disappeared from Maps (and in this post as well):
Check out this article [1] for details about why you're seeing the message "We currently do not support this location" when you click on See your listing on Maps.
If you find that your listing receives this error message for an extended period of time, check to make sure that it adheres to our Google Places quality guidelines [2]. Some of our most commonly-violated guidelines include:
-Multiple Listings For Same Location
-Inaccurate Representation of Business Name
-Inaccurate Representation of Address
-Inaccurate Representation of Phone/URL
Cheers,
Helen
I support Google's efforts to clean up the index, I support their right to not show listings that are not in compliance with their guidelines. I do not support their cryptic non-transparent communication and terrible error messages.
If a listing isn't showing because of a violation, say so. If it is clear how the user can fix it, tell them explicitly. If they are being suspended from the index for a given time, indicate how long.
Is it really so hard to provide specific, meaningful messages to various error and/or punishment states? Can't the error say exactly what went wrong, what needs to be done to fix it and which help page has more details. This is deja vue all over again.
Google has insinuated themselves into our business lives. That's the reality. They offer benefit to those who manage to do well in Maps. That does not give them the right to not communicate to a business that has gone afoul of whatever the new rules are….