Understanding Google My Business & Local Search
Is Google AdWords Testing a New Local Adwords Display Type?
In July, Google upgraded AdWords to allow advertisers to add the full address to their search ads through location extensions. It appears that they are now testing a new ad layout similar to the one developed for Local Listing Ads.
Tim Coleman of A Second Opinion, sent along this screen shot from last week of a search for "garage door repair denver" that displays a new local AdWords ad type. (Click the image to view larger)
—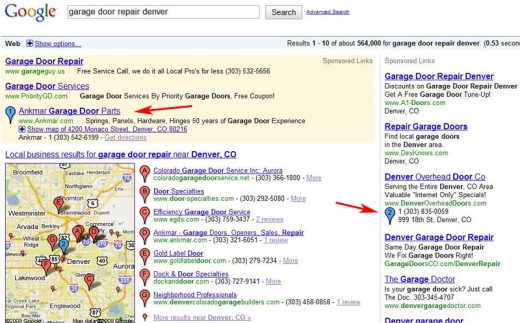 —
Has anyone else seen this type of Ad?