Understanding Google My Business & Local Search
Federal Bust of Dependable Locksmith in Florida Strikes at Heart of National Locksmith Scams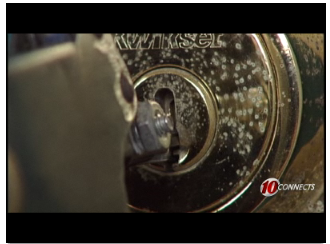 Update 3:30 11/05/09: Glenn Younger of Grah Safe & Lock, forwarded me this piece from the RiverFrontTimes that details the scam and the charges. It's a great read. A snippet:
The complaint alleges that telephone dispatchers for Dependable Locks were instructed by managers to quote a price of $54 for a car lockout, while the responding technician was instructed by managers to charge up to $179 once services had been provided.
The telephone dispatchers were instructed to misrepresent or understate the possibility of additional charges above the price quoted. The market rate for a standard car lockout is typically about $60. The locksmiths were instructed to charge significantly more than the price quoted, and significantly more than usual market rates. Technicians use techniques such as accusing the consumer who objects to the overcharge of "theft of services," threatening to call the police, withholding the customer's keys or driver's license, or following the customer to an ATM machine to ensure payment.
The locksmith technicians allegedly are allowed to split the profits of the fraudulently procured locksmith services with the company, typically 50/50 or 60/40, and that the technicians are required to remit the company's share of the proceeds by regularly purchasing and shipping money orders to the Dependable Locks location in Clearwater.
The affidavit states that Eliyahu Barhanun, David Peer and Moshe Aharoni conspired with the managers of Dependable Locks to implement a scheme to procure overcharges for locksmith services.
On November 4th, US Postal Inspectors stormed Dependable Locksmith's headquarters in Clearwater, Fl. Dependable has been one of the companies frequently mentioned as it related to the national locksmith scams. The raid was coordinated with authorities in Missouri and apparently more arrests are to made. This is the same company that the Missouri Attorney General charged with "deceiving and overcharging customers in Kansas City" in April of this year. Their BBB report includes an F Rating and  numerous complaints and has more the look of a rap sheet than a business review.
Things seem to be looking up in the Locksmith industry and legitimate locksmiths must, for the first time in several years, be seeing a glimmer of hope. It appears that Google is also making progress in their efforts to control and minimize the damage that scammers in this industry have wrought. More on that in a later post.