Understanding Google My Business & Local Search
Google new Adwords Campaign to small businesses via data obtained from the Local Business Center
My wife's business, whose business data was not widely distributed across the internet or offline but is in the Local Business Center, has received the following offer in a direct mail piece from Google: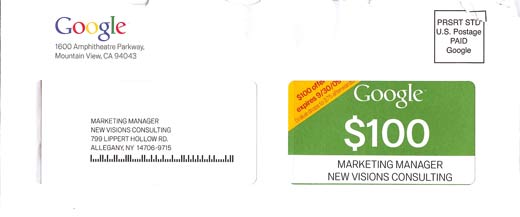 The offer, which drops to $75 after September 30 and expires on November 30th, offers this 6 Step program for her to start an ad campaign: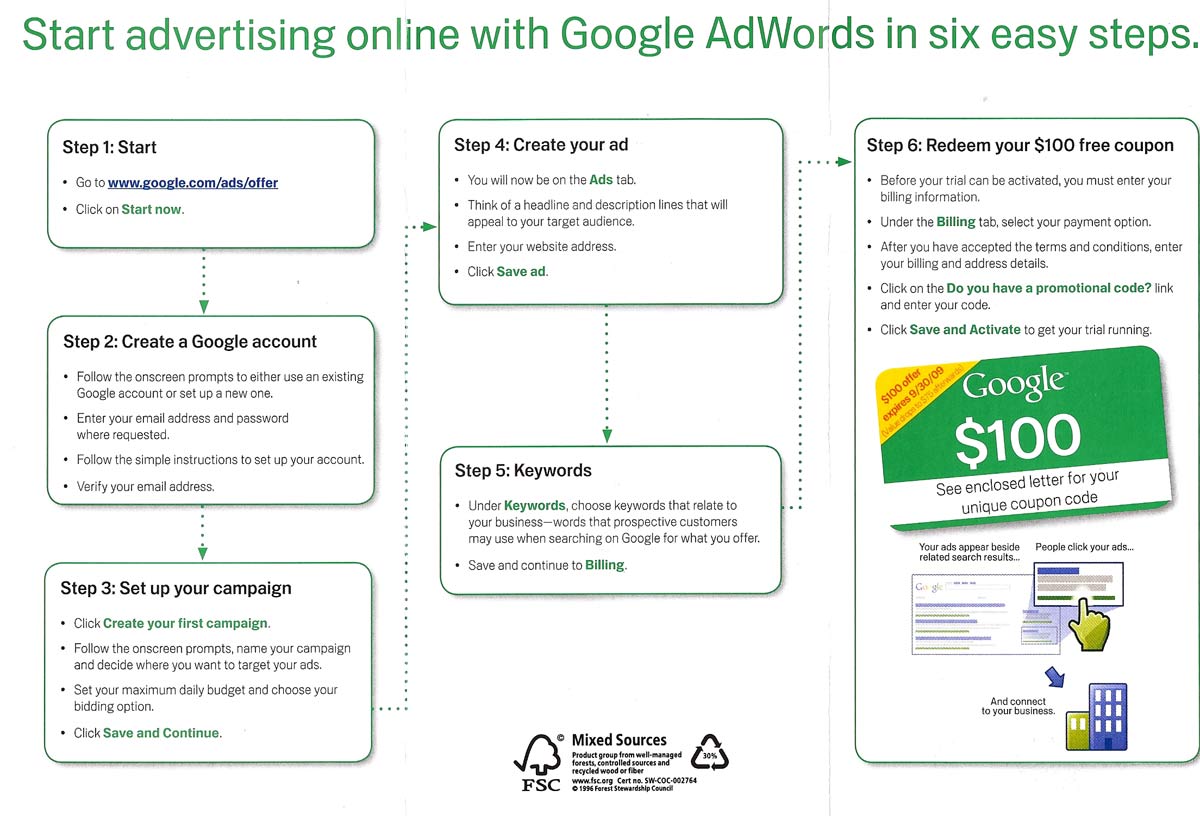 While Google has promoted AdWords to SMB's in the past, this piece is clearly targeted at a business whose data came from the Local Business Center. Google Maps and the Local Business Center offers a treasure trove of marketing information that up to now has not been widely used by Google.
In July, Google kicked off their Favorite Places Campaign with an event in San Francisco that featured product demos and speakers to educate smb's about Maps and Adwords. They also introduced videos and ads that targeted SMBs in an effort to transition them from Maps to Adwords and become paying customers.
The strategy is sound, only impeded by the still immature nature of the Local Business Center. As a first introduction to Google it might scare off more SMB's than it attracts.