Understanding Google My Business & Local Search
Google LBC: New Link to Coupon Feature Raising Visibility of Coupons?
Despite a deep recession where coupon use is on the rise and an opportunity to make on-line coupons work for a large audience, Google's Coupon feature has long been the forgotten feature of the Local Business Center.
LBC coupons have been buggy, less than predictable and well, so very hidden from searchers to be of little use to the small business owner and other LBC users. As a result I don't keep an eye on them much so this new feature allowing coupon creators to more easily link to and promote coupons may have been there for a while.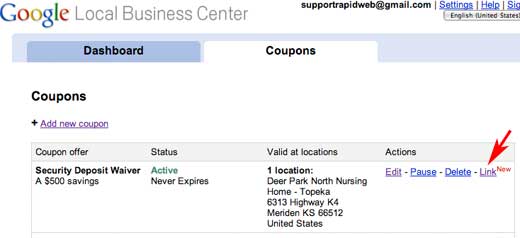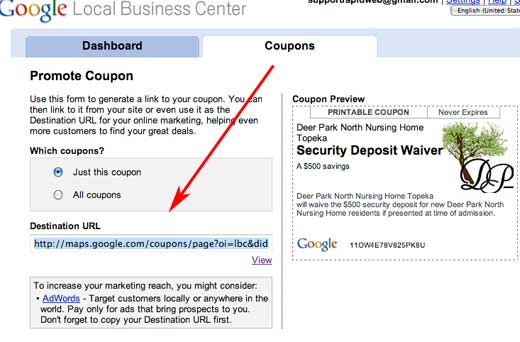 The effort to upgrade the visibility of coupons is of interest to me on several fronts. It seems to indicate that coupons will stay in the LBC mix and that they might just, someday, receive more attention from Google.
However, rather than just providing a link to the coupon, a coupon widget which actually displays the coupon on the originator website would be more valuable option to website owners. That and giving them higher visibility in searches might move coupons from the dark reaches of the Local Business Center out into the real world of local marketing.
On a related note, today is the 2nd anniversary of the introduction of Google Coupons.