Understanding Google My Business & Local Search
Google Maps Proves More Locksmiths in NYC than Cabs
David Mihm alerted me to an interesting tidbit about the new K- Pack. The new Google Maps feature showing more than 10 business in the Maps view, conclusively demonstrates there are more Locksmiths than cabbies in NYC. On one small block in Chelsea between 22nd and 23rd Street on 9th Avenue, Google is showing 10 locksmiths. I guess I never realized exactly how competitive of an industry it really was.
Here is a view of the locksmith business listings arrayed around the centroid of NYC near Times Square: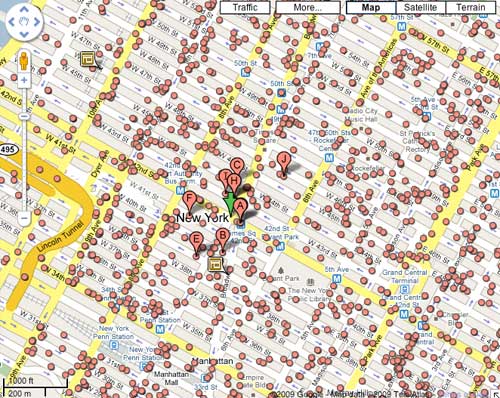 One just doesn't have to travel far in the Big Apple to get their locks fixed…do you think there is any chance that Google would go back and clean up their index?