Understanding Google My Business & Local Search
Google Maps: Conflated Records
Rob Nicholson of VisitBritain.org has shared an unusual problem with Google Maps:
Google has combined two listings (despite me registering our business as the correct details) thus giving a "kind of competitor" the picture as a screenshot of their product and the email and url as theirs! and there doesnt seem a way to fix this with Google!
Here are the screenshots….
For the Britain London Visitor Center :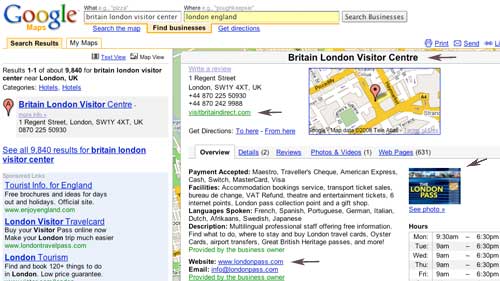 And for the apparent cause for the conflict, London Pass Collection Center: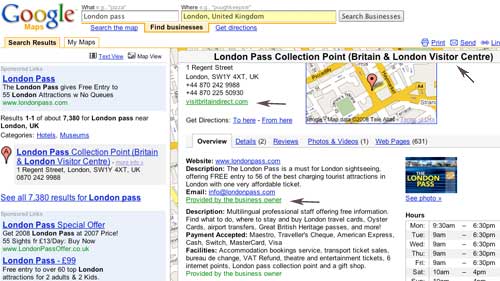 If anyone has experienced anything similar, I would love to know about it.